T.N.T.(whilemusic.com).mp3
MUTE OR PAUSE THE MUSIC IF YOU WANT TO LISTEN TO ANY OF THE VIDEO,S :-))
A Visit with the Queen of European Doorslammer Racing
"Sylvia Hauser filled (and I mean completely filled)
The Barn with burnout smoke from her Dodge.
When the smoke had cleared, literally and figuratively,
all our clothes and hair were covered in thousands of tiny balls
of molten rubber"
"Priceless".
Neil Marks
(Quote taken from Eurodragster.com)
I started driving at the age of 6, sitting on my dad's knee, by the time I was 10, I was zooming around fields on a little Bantam 125cc motorcycle. At 13, I used to sneak my mums little MG Midget out when she was out, and drive up and down the M4...... she was always complaining to my Dad that she must have a petrol leak as she could not understand where the gas was going...... under my right foot of course!
My Dad, bless him taught me so much from driving to laying bricks, he was a wonderful man, and I will always miss him, I just hope he can see how well his grandson is doing, following in his daughters footsteps with the need for speed.
I passed my motorcycle test first time when I was 16, my car test first time when I was 17.
I "rolled" my first car, which taught me respect for motor vehicle's.........
Subsequently had a little go at banger racing when I was around 18 - the boyfriends car of course.
The need for speed made me go into American Muscle, and I bought a '66 289 cubic inch Mustang (about 5500 cc), still not enough!
I was already "drag racing" with the local lads at a disused airfield off Yeading Lane in Hayes, but after nearly having a head on with a police car - I was of course in the right hand lane...... decided I had to do it properly before I either killed myself, someone else, or ended up in jail!
I was 23 when friends took me to Santa Pod Raceway, I saw a WOMAN, Motor Racing in those days was totally male dominated and women race car drivers were almost non-existant - yet here was Paula Murphy driving a Funny Car - hey if she can do it - well so could I!

Subsequently, several years later, I met Paula whilst I was in the US, doing promo and visiting sponsors out there, we became great friends in the short time we spent together, she was my mentor and the reason I started racing in the first place - I never looked back.

In October 1973, through a friend, I got my first drive - in a 9 second Pro-Stocker "Swartz Brothers", which had just been imported from the US - my first run in this beast was a 13.01 seconds over the standing 1/4 mile, it was awesome but totally amazing .

In the 13 years I raced, I won every National, Club and other Championships possible, many times over, I took the overall RAC MSA title three times, (should have been four, but the points got ....ed up - so ended up 2nd - booo) this has never achieved by anyone before or since!
I won Le Man's every year, Zandvoort every year, plus other gigs abroad, too many for me to remember, pulled only one red light.... that was in Sweden, qualified 2nd out of 160 cars, and put the cherry on in the first round of the finals...and I could have walked it through to the finals... can't always be perfect!

As the American term - I was the
"Winningest Drag Racer" in the sport!
- that was from 1978 to 1986........
kids now moved out, alone at home! so some time for Sylvia again !
It is strange to have one's life back TBH, we are so used to giving everthing and all to our babies, and suddenly, we are alone, because they have moved on and left us........
So sad, so very sad indeed, and TBH not by choice for either of them :(
The most important things in my life are my sons, no matter whether they have done right or wrong, they are still and will always be my babies............
It was September 2014 when I finally escaped from West London, which had turned into a town I no longer recognised, so sad, but at least I managed to escape, Scott had gone to live with Geof (althogh obviously not wanted :( - poor little sod, such a genuine, kind, loving lad, now living with a sire and new wife and feeling very much not wanted, I struggle not to do anything bad to Geof, who has destroyed both of my sons, so sad, what a sick person, I cannot call him a man because he is not and does not know what a man is :(
I have kept my peace, kept quiet for almost 30years, since I left this sad sick person, yet, still he is destroying my boys, I walked away and gave him everythig, yet still he despises me, maybe because he can and could never fill my boots, he got his fame off my back, off my achievements, yet is still suffering because I LEFT HIM, after all, WHO could stay with such a sick and sad person, enough was enough !
My sons, Jay-David Hauser & Scott Hauser both have my attitude and ability, Scott with his Racing, and Jay with his Music...... yes, my boys can achieve anything they want, because they have MY GENES........ Scott of course being the first racer to achieve all National Titles in one year, I did this first in 1979, 1981 and 1983........
Hey Geof Hauser - spin on that you sad f..k.......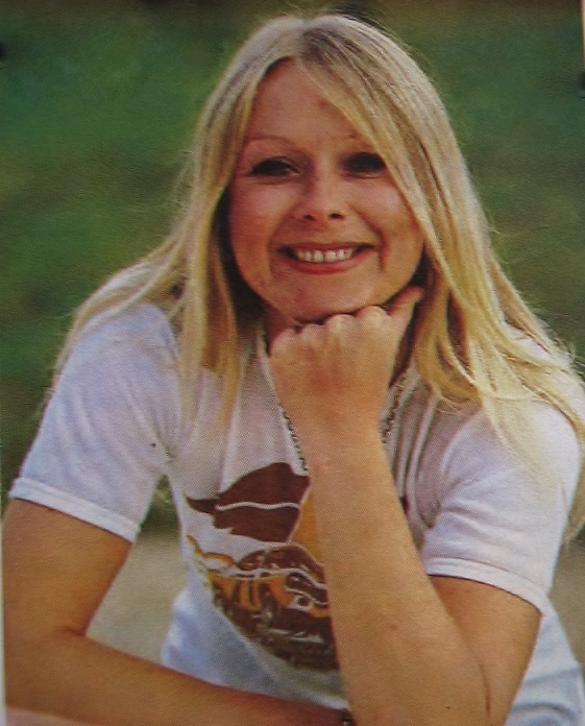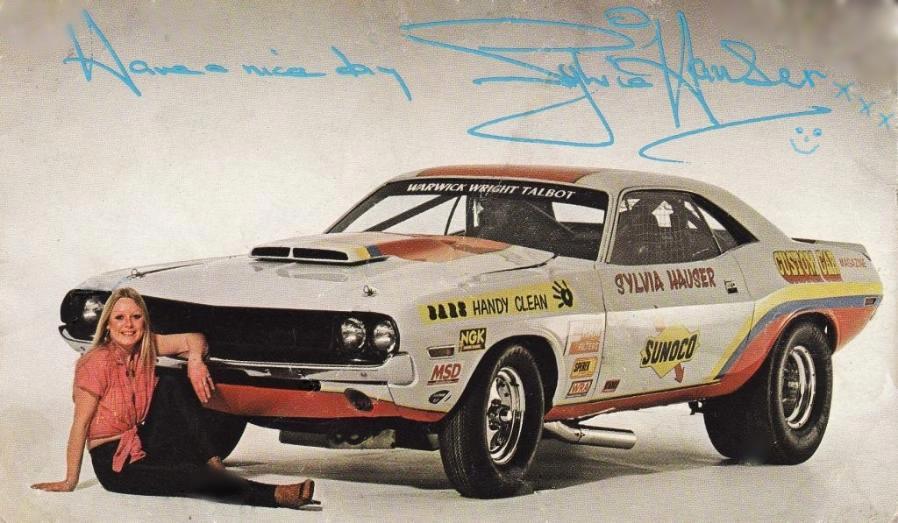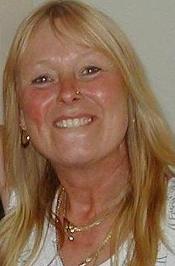 Believe it or not,i am not in the British Drag Racing Hall of Fame !! ..Despite the fact i won everything Club,National,International Championships between 1978 and 1986 - no one has ever taken every single Championship in one year before or since ....apparently its all down to Nominations,so come on guys,the link is below email them :)
Thanks for the reply Stu,when I was a kid picking up the copy of "Custom Car" mag & seeing a woman on the centre spread,a part-time model & full-time kick-ass drag racer I thought it'l be a foregone conclusion that years later her hard work & support for the sport would have earned her some recognition for what she'd done.
I've met Sylvia & she's still so enthusiastic about the sport,I guess having her youngest son doing so well in the game helps keeps that fire lit,she's a great advocate for the sport,explaining to the layperson it's a little more than coming off the brake pedal & nailing the throttle.
She has piles of newspaper clippings,magazine interviews & mountains of VHS/DVD's in her library of thrills & spills to keep even a "normal" person interested for weeks in a new subject.
I'm now 50 yrs old & when I mention to Sunday racers I know Sylvia they ALL want to meet her!
She is 63 years old now & like most people with a god given talent,don't really recognise the fact of who they are in the eyes of others following,I
know this would be a boost to her self-esteem if she were inducted into the hall of fame & would have a positive effect on what she is doing now & in the future.
Yours Vince Sharp.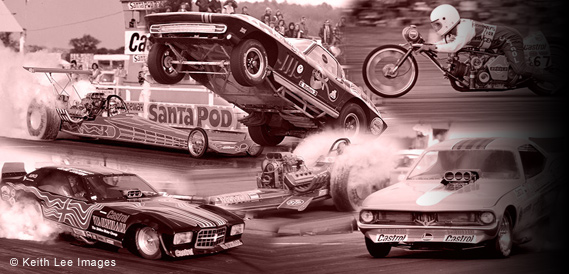 email address for British Drag Racing Hall of Fame ...Nominate me before i pop ma clogs ;) BritishDRHOF@aol.com


would like to be a living legend babes :)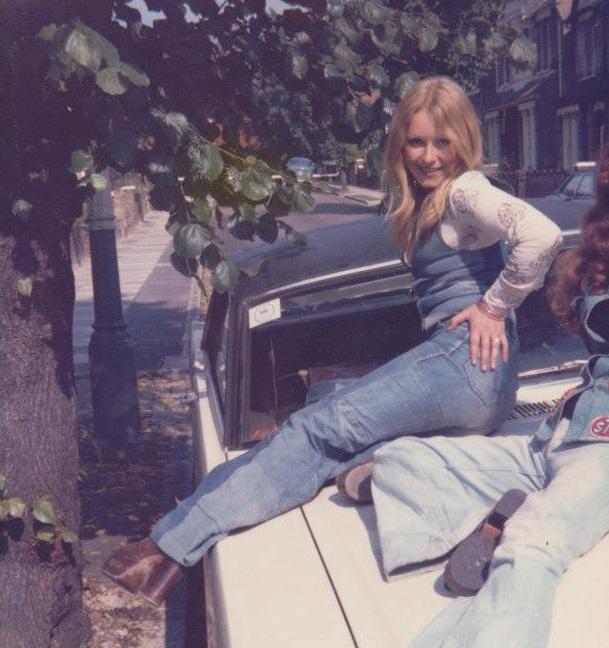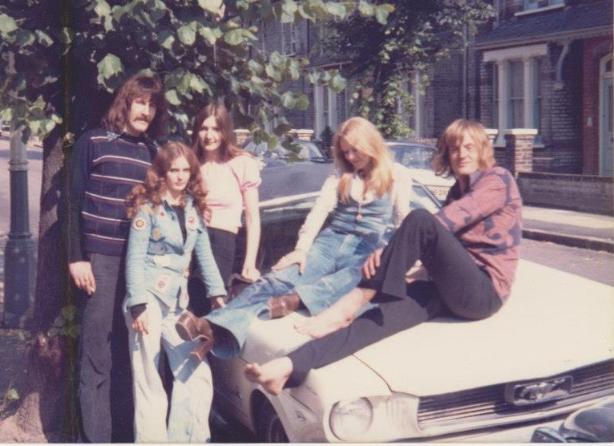 The begining of a life long love affair with American muscle cars and all things fast !!!!...in Ealing Broadway ,outside my apartment ,sat on my "Old Lady" -68 Mustang 289 ,my first American car ,lots of fun, thrush mufflers ,big carb- it flew ...i was just a baby :) ...check out the platform shoes and flared jeans haha :))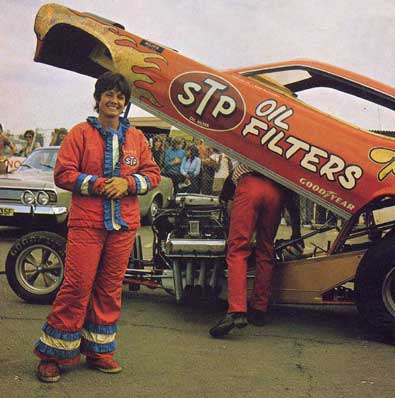 Paula Murphy at Santa Pod 1973 ...a woman race car driver !!! ... i want some of this !!! :-)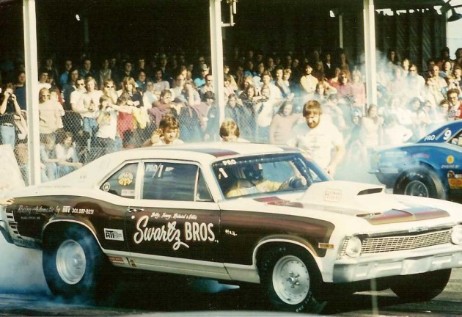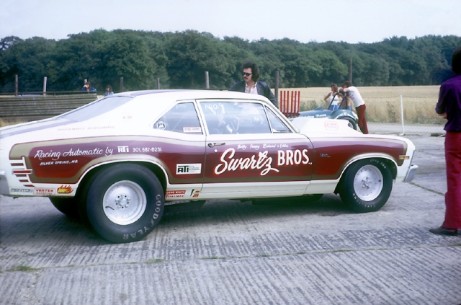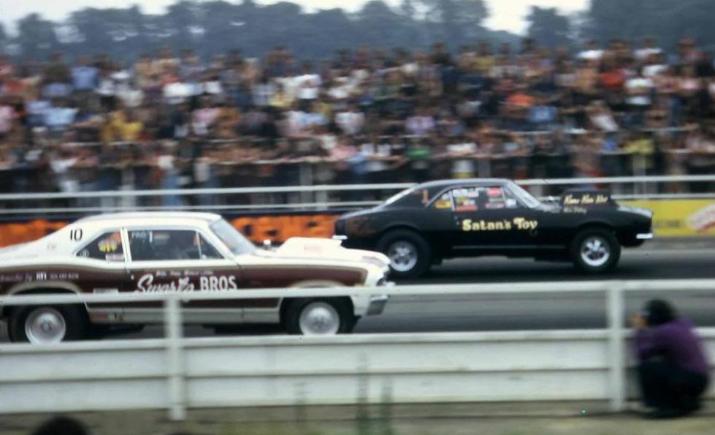 October 1973,through a friend ,i got my first drive- in a 9 second Pro-Stocker "Swartz Brothers the car had just been imported from the USA by Peter Bennett - and i was the "test driver " with no experiance ! I remember Pete saying if the car starts to weave , keep your foot in - hence i covered both lanes several times and finally managed to get the beast straight , just as i took out the mirrows at the top end...quite an exciting and interesting first time up the dragstrip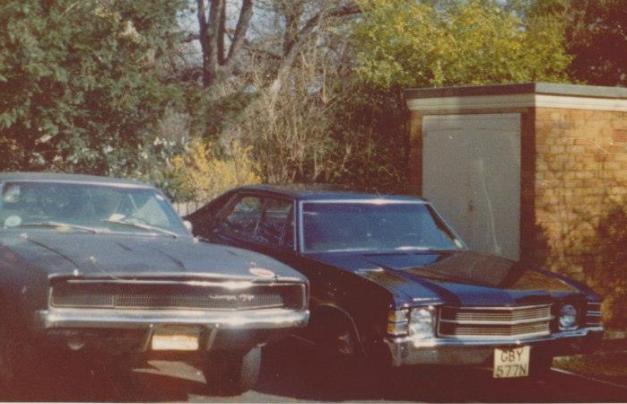 The Dodge and the Chevy _around 1973....thats how i started racing - the Dodge was to big for the garage :((( - slicks on the back seat ,used to drive it to meetings and drop the exhaust ,and put the headers and slicks on and lets go racing - back in 73 - 76when i met hubby Geof Hauser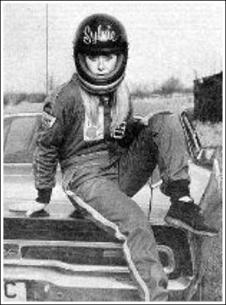 Posing on the trunk (boot) of my 440 6 pack Charger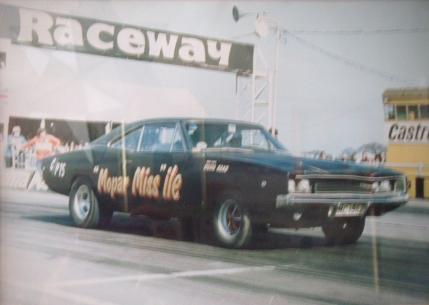 Dodge Charger 440 " Mopar Miss "ile 1st race car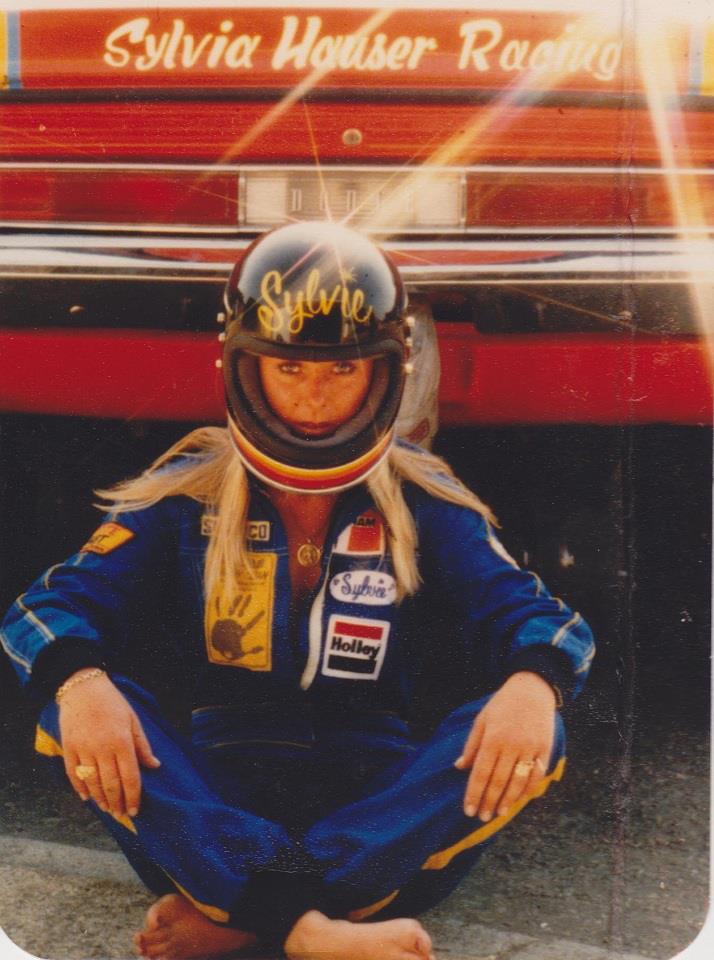 The Photo of me above was taken in a lay by on the A6 in February , about 7 am , freezing cold ! It was fetured in the first issue of the News of the World "Sunday" Magazine .Photo shoot for the Sunday Telegraph .I turned down the offer of a lot of money to take my kit off for one of the major mens magazines , however i ended up with a nice spread in Penthouse - clothes on :) ,plus the Sun news paper gave me a nice bit of coverage "Speedy Sylvia stays in gear" all good for PR and my sponsors.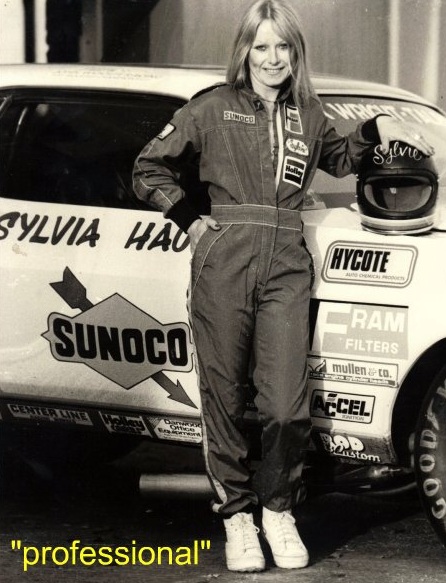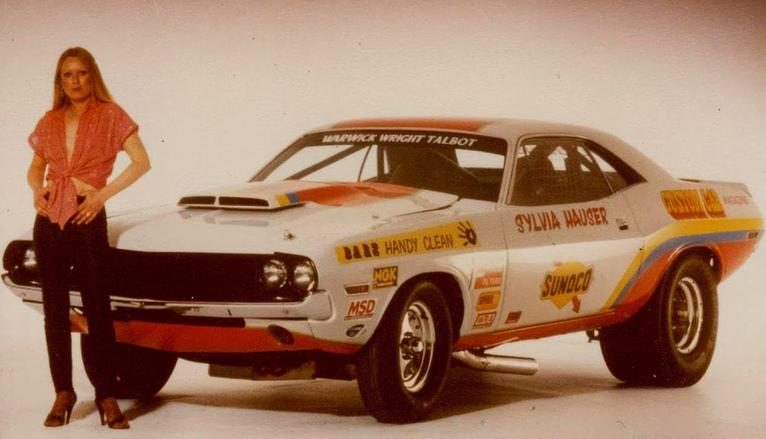 magazine shoot for Custom Car mag 1981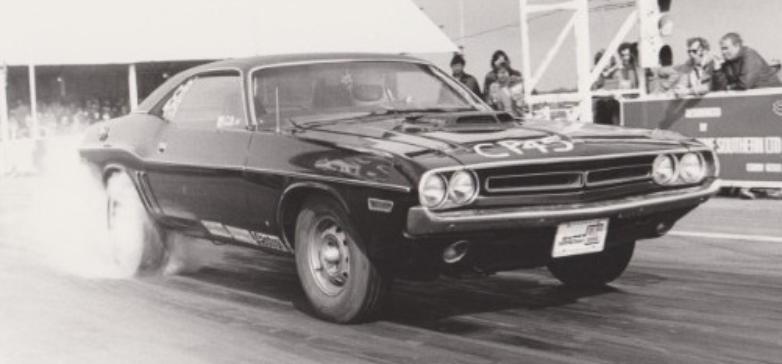 Dodge Challenger 440 6 pack "MOPAR MISS" early days, 1979 - before her race paint job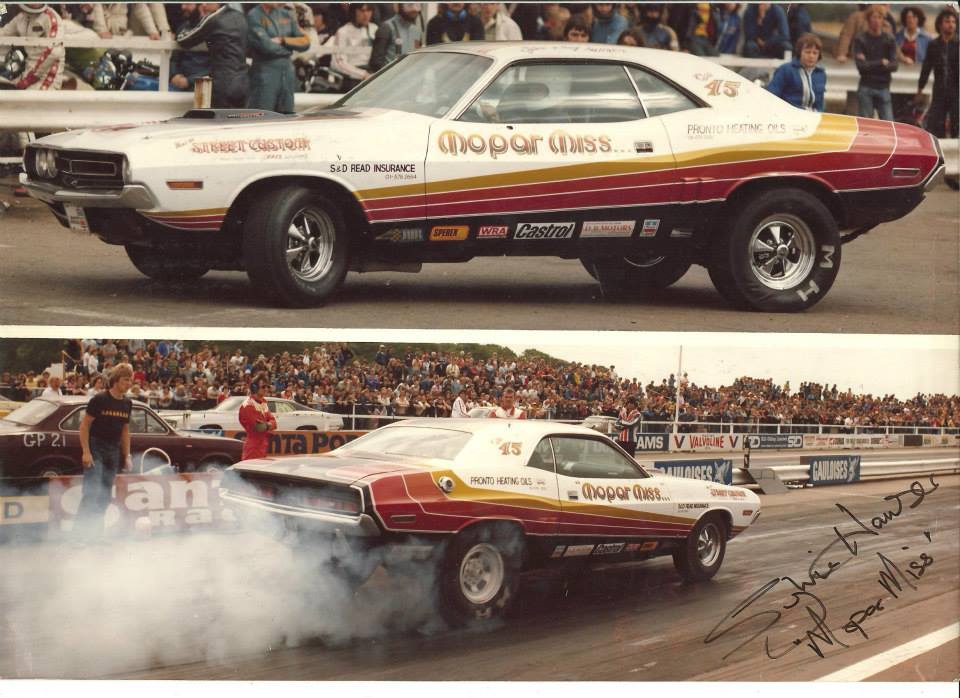 The above 2 photo,s kindly sent to me by Stevan Rehnsi ....thanks xoxo

set a new B/Production record at 12.80 which stood for many years I set the record originally in my maiden name, Sylvia Read, before Imet my ex, then of course continued to set stock/production records for many years - then moved up into Top Modified.... no looking back, only forward!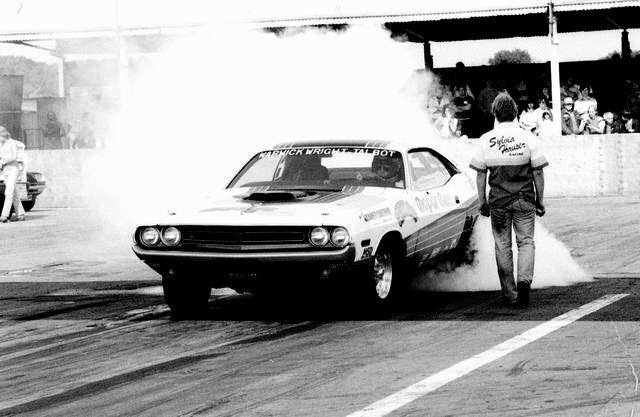 "SMOKE EM IF YOU GOT EM" well turned out car and crew ..me in my TOP GUN shades !!.... :-)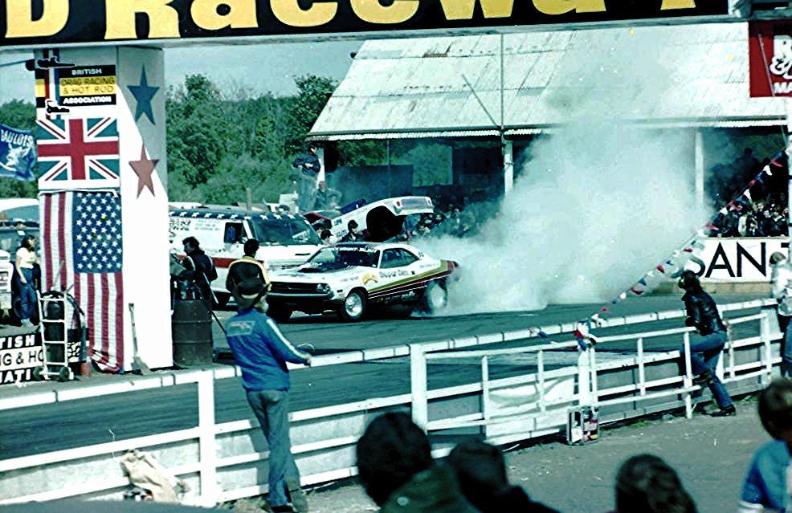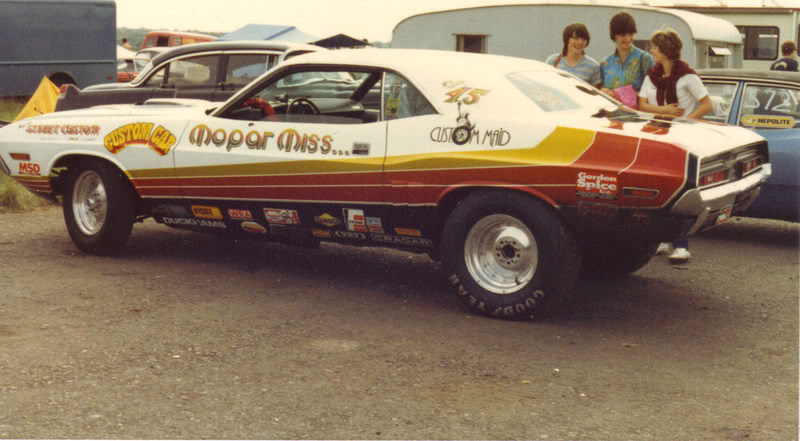 love this car ...so pretty...my first real claim to fame was driving Mopar Miss ..so glad she,s getting restored by Andy Hagglund in Norway xxx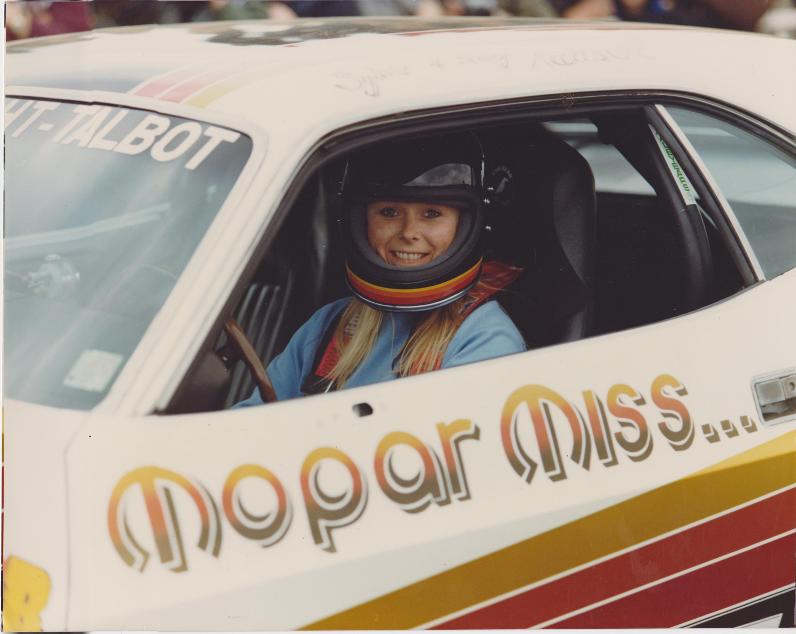 me so happy so happy sat in my pretty lady ..still got my original "skid lid" :)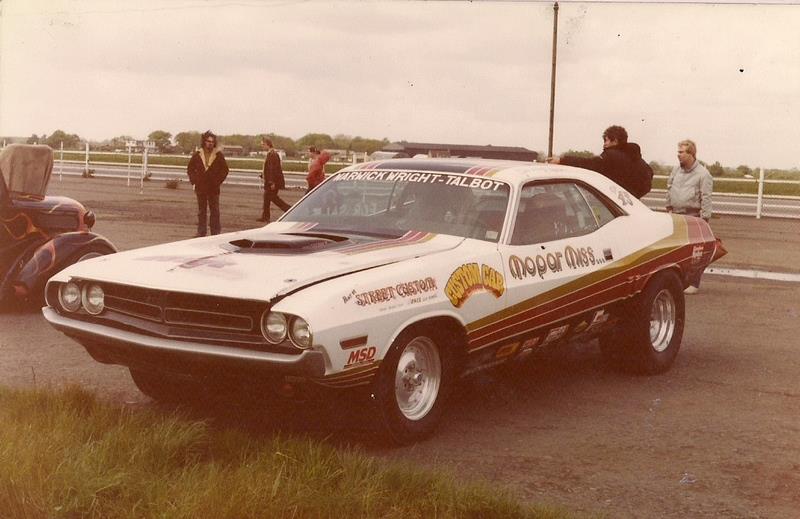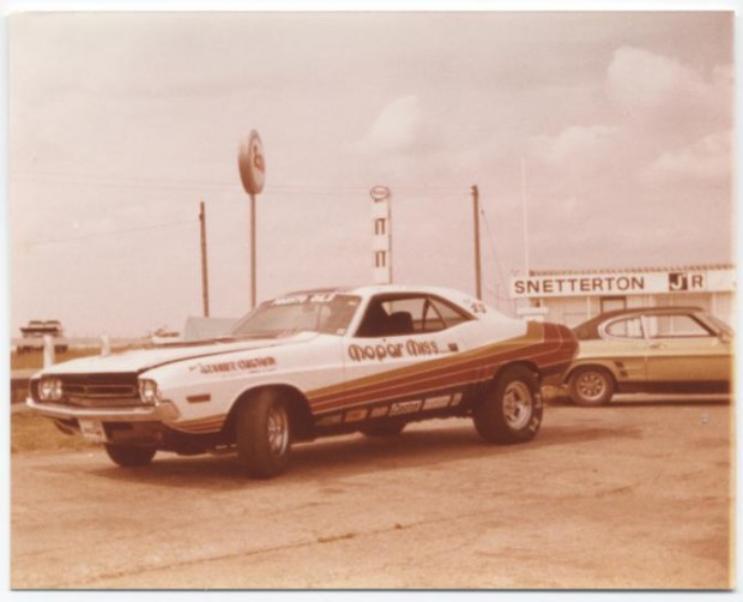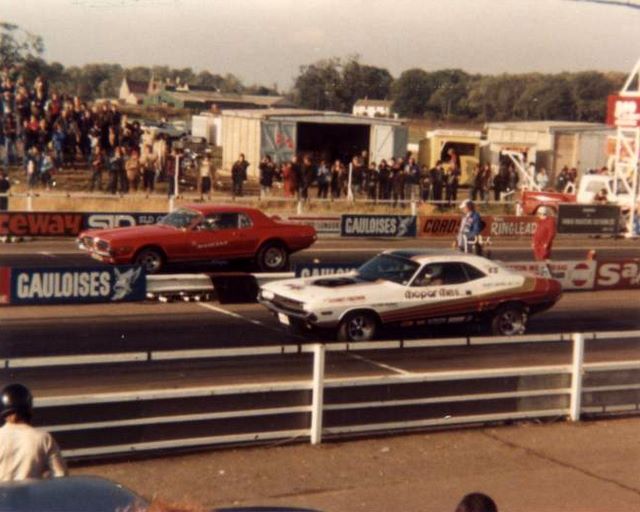 Ron Pudney Jnr in The Magician takes me on.......I took the 1979 Street Division points championship, the RAC Divison 3 Championship, the RAC Overall Championship, the Sperex Ladies Award, plus lots of others in that year that I can't really remember them all now, but continued to take all National and Club Championships until I retired in 1986, but do remember 1979 was my first year of seriously winning everying, and so it went on until 1986 when I retired to have my sons........ I was unbeaten for 8 years!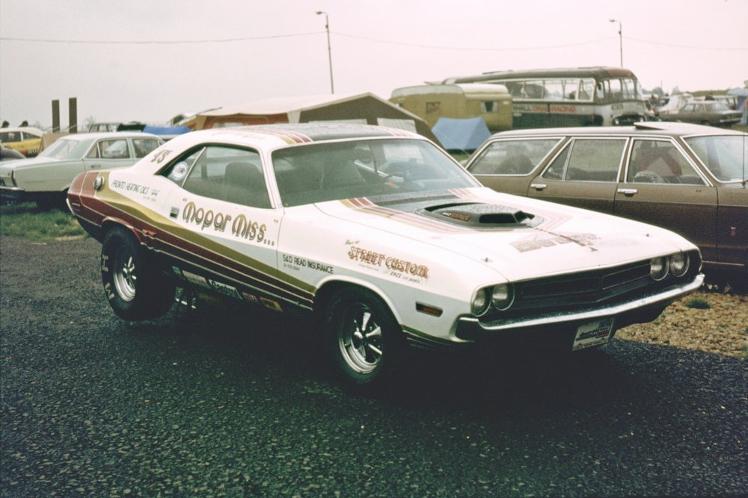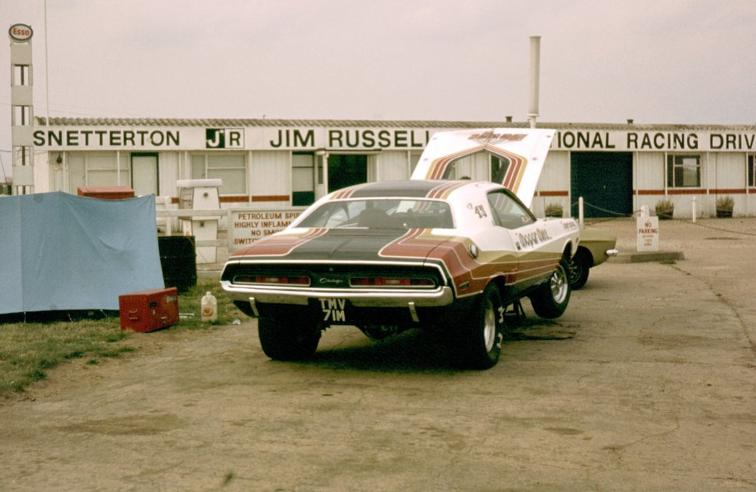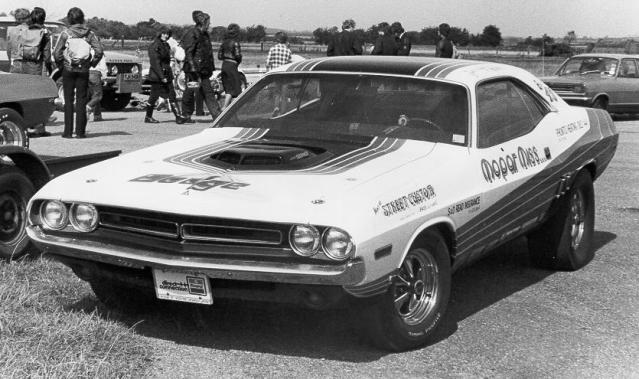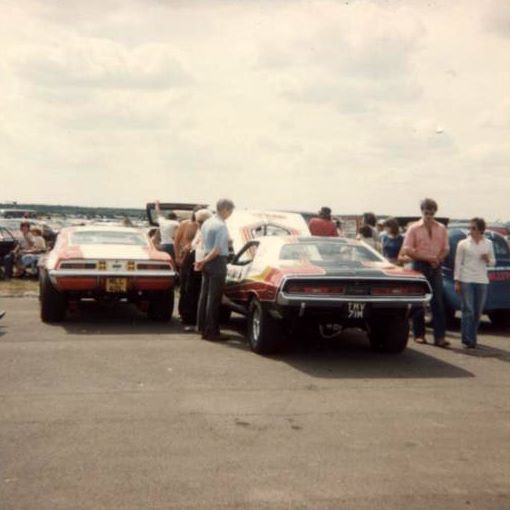 took the final when Richard Eaton, running a much slower race car, but we were running on ET's so pushed him to the limit and yes he broke out BLACKBUSHE AUGUST '79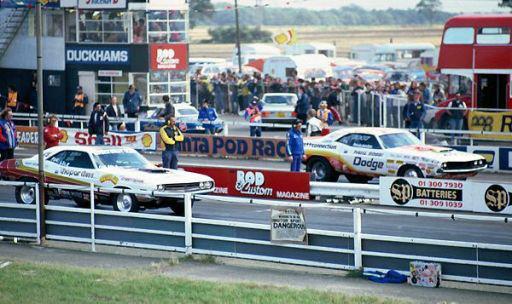 Derick Bell (famous motor racing driver and 24hrs LeMans winner ) in Mopar Miss ( near lane ) and me in the Rossi Dodge ..did a TV program with him had to teach him how to drag race ..had a job trying to stop him "granny shifting" :)..but he,s a great guy ...never did get to drive his race car ..BOO !! lol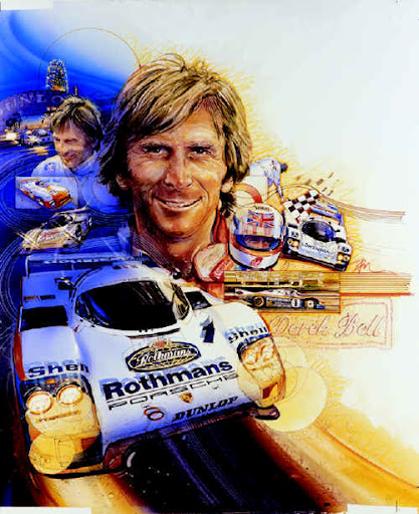 The man him self ...Derek Bell...awesome race car driver..love the art work ..might have one done of myself and offer autographed LTD editions of the print ..what do you think peeps ? lol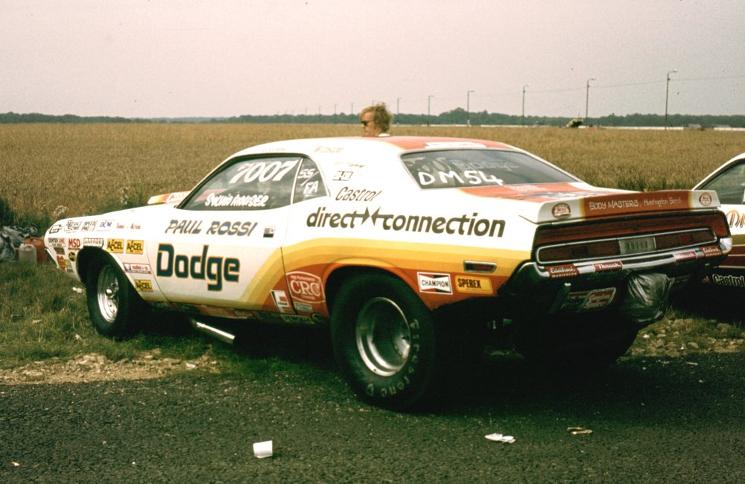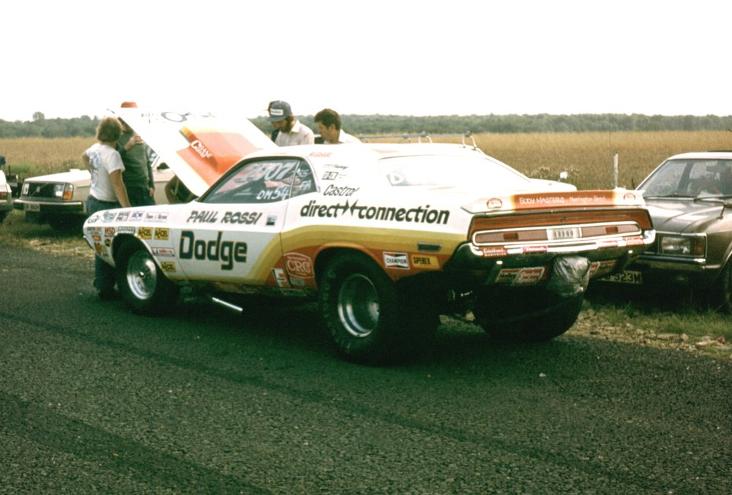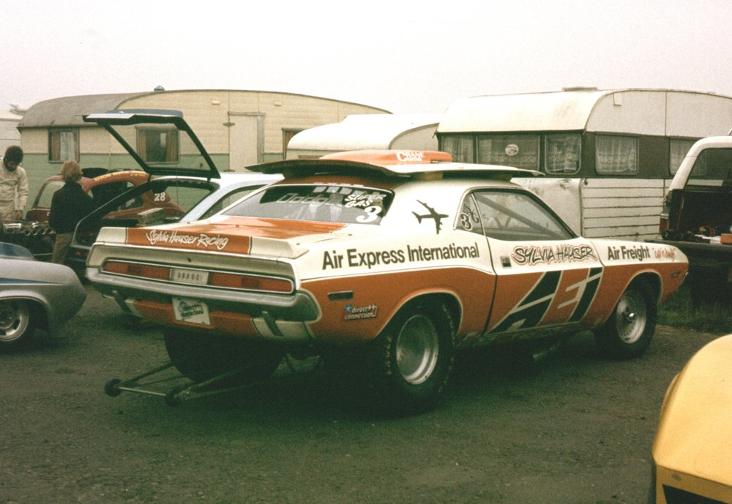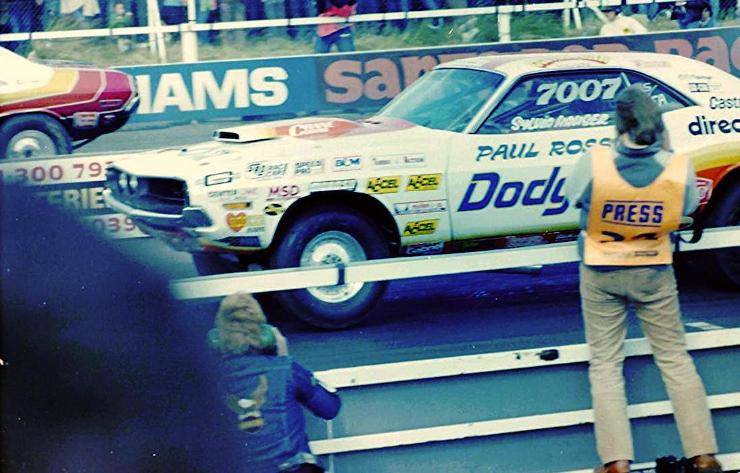 Geof ( my ex ) racing me in Miss Mopar ( near lane ) ..with me in the Rossi Dodge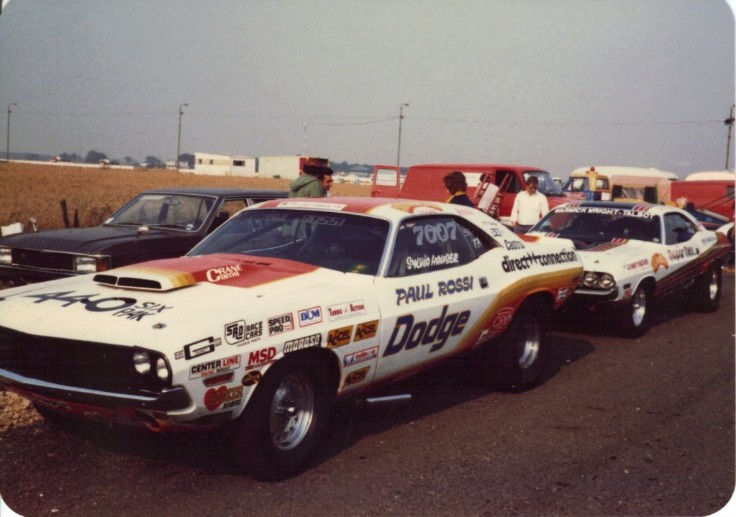 r
My two Dodge Challengers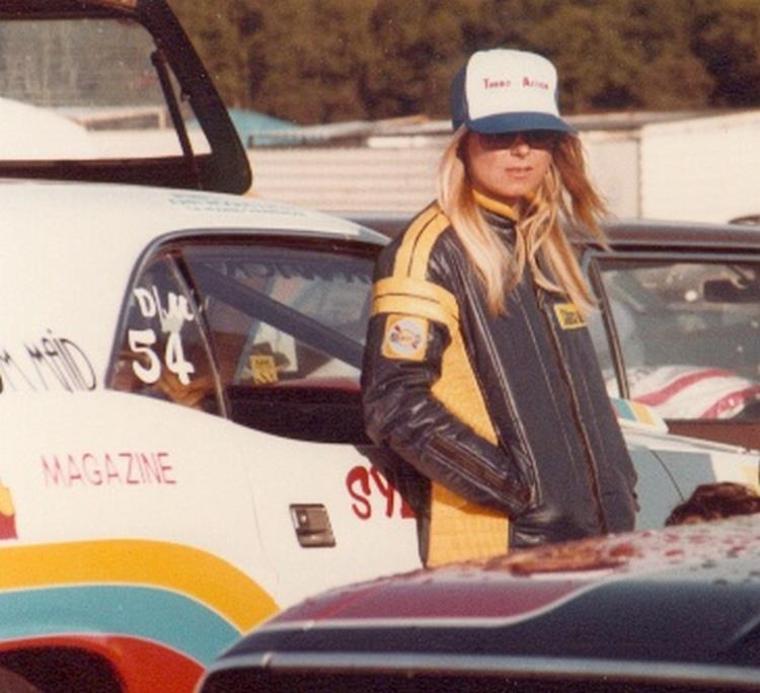 1981- In the Custom Car colours with the boot of Miss Mopar in the foreground ...one day i'll grow into that hat lol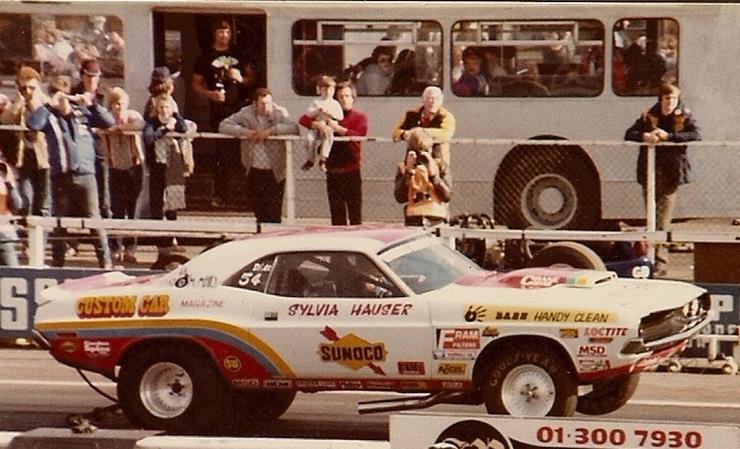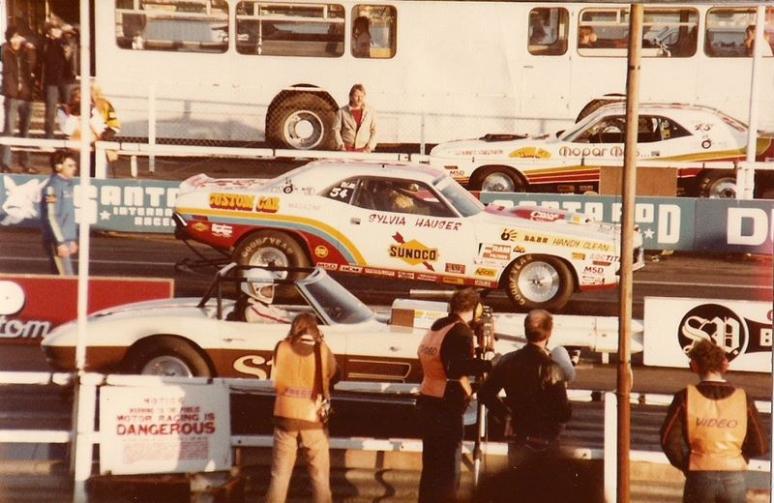 Coming into stage and Geof in the fire up lane in Mopar Miss....thanks for the photos above and below Pascal Sarrazin x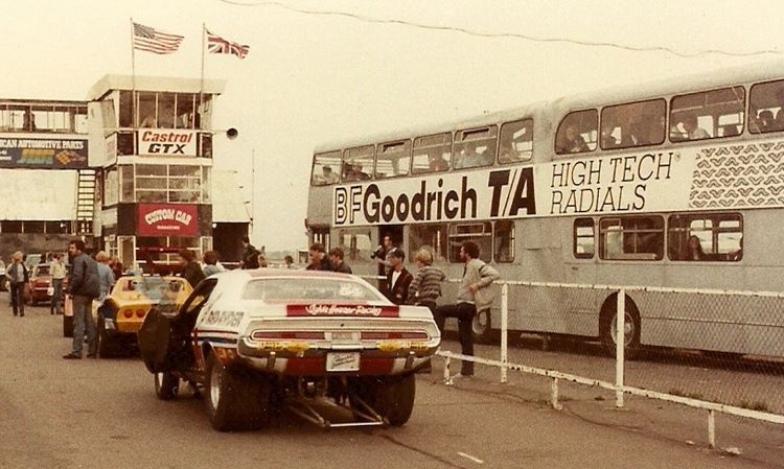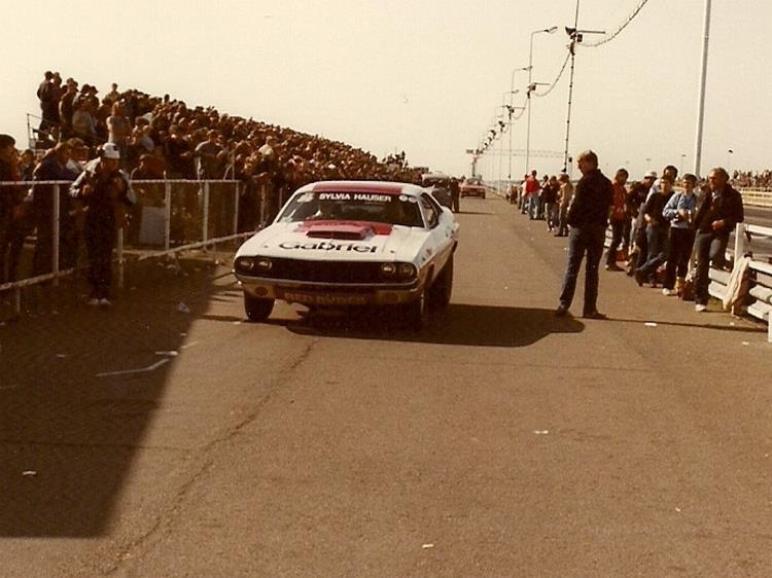 Fire up road at Santa Pod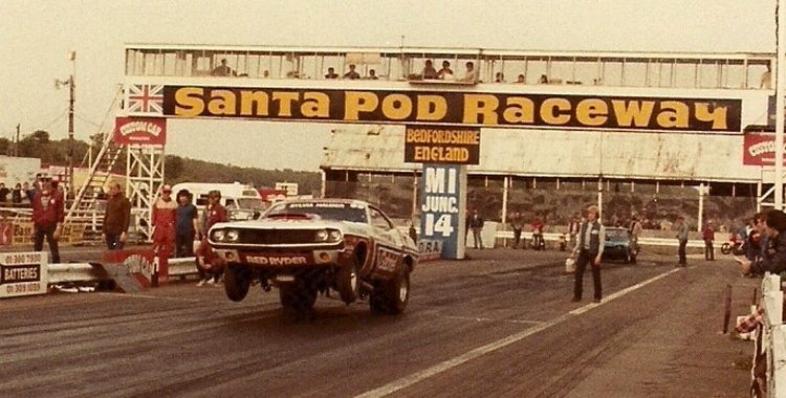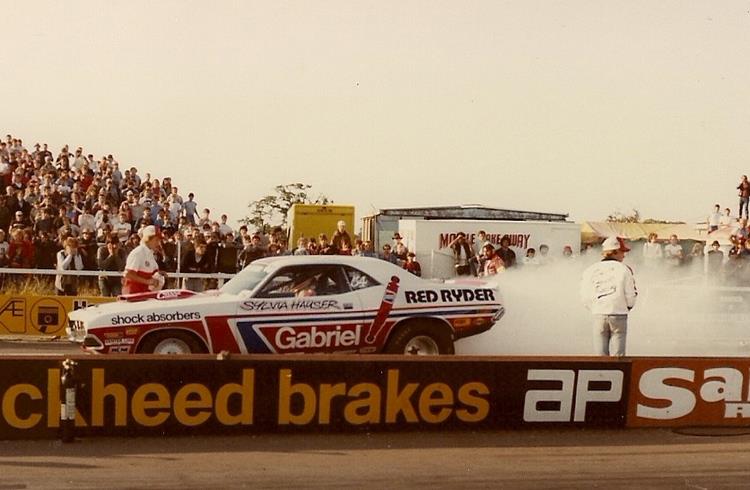 Rolling burn out across the line to hot tyres up and lay down some rubber for traction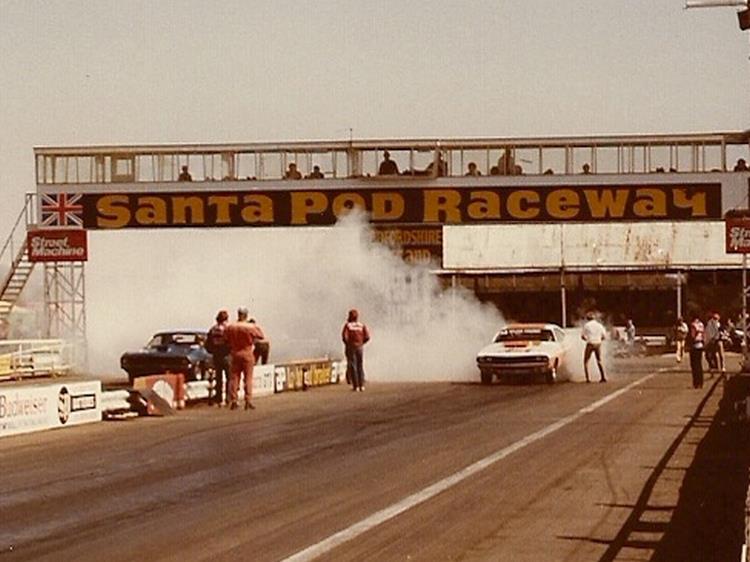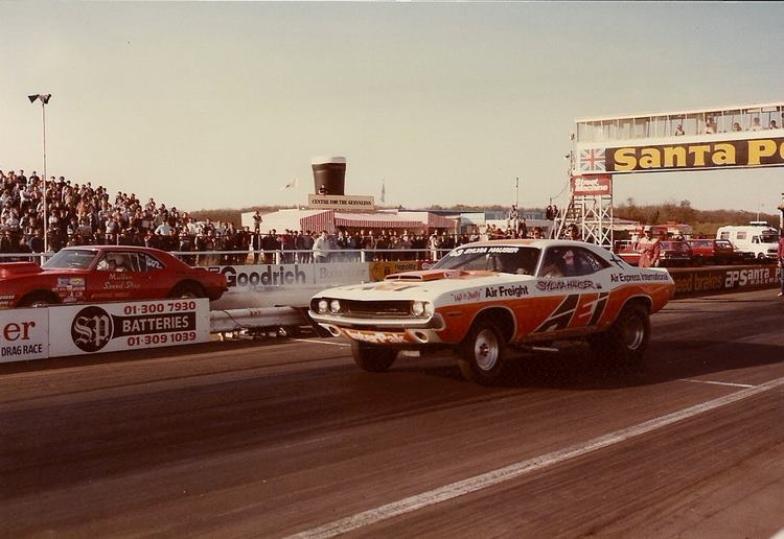 Air Freight sponsors colours ...didn't like this paint job but they paid the running costs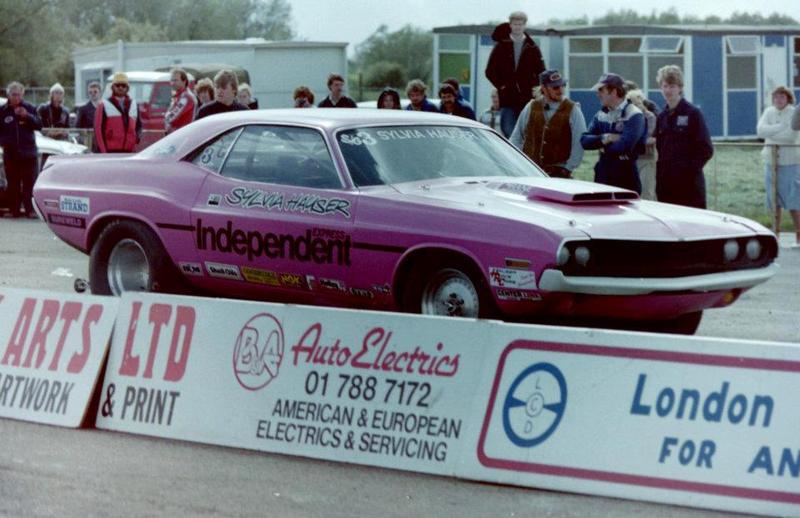 Then a brief pink outing as Independent Express when the Sierra crashed on its first trip up the strip,so my crew worked their nuts off putting EVERYTHING back into the Dodge, and I mean EVERYTHING - it was one empty shell filling up another one, plus Carlo Gandolfi sprayed it in the Express colours for that one meeting.
Also Geof finally figured out he was adjusting the front end the wrong way and my big baby went STRAIGHT AGAIN for the first time in a long time,THEN i had to let go and let Joran take her to Sweden :(,i was gutted,the car was again a pleasure to drive,easier ,faster,less hastle......such a great loss....= :(( !!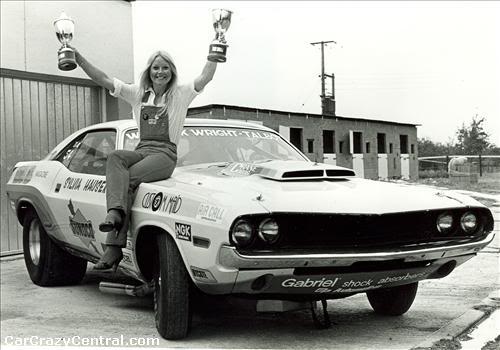 Bringing home the silverware - loved winning ..as did my sponsors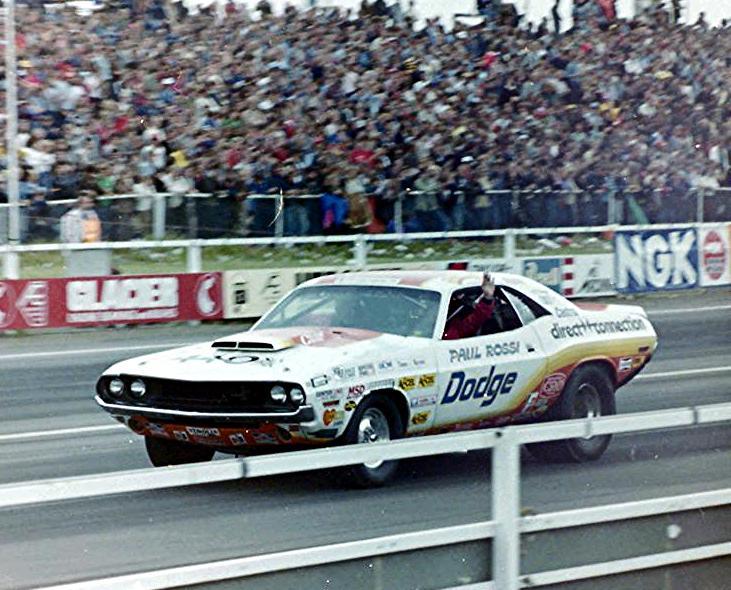 Waving to the crowds after winning my class at Santa Pod :-)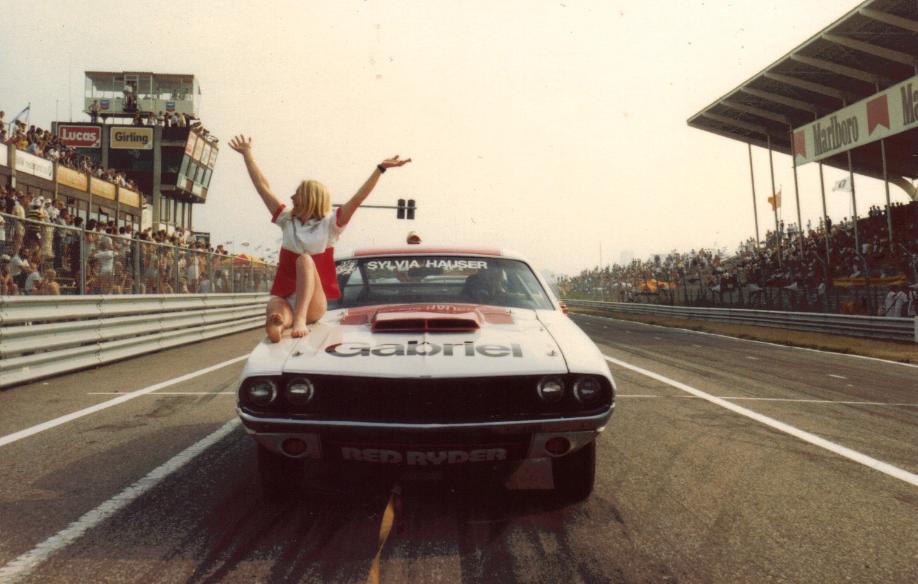 1983 racing at famous motor racing circuit Zandvoort in Holland ,i won the final and was towed down the track and given flowers ! :)) ,had to be so careful sat on my big beastie,s front wing as they was so thin from acid dipping to save weight (hence no shoes lol ) ...loved this track ,you could walk across the road and go sunbathing on the beach :)) ...piccy from friend Steve Bingham who crewed for Mick Cheley in the Mr Shifter team ....such good fun traveling with these fellow racers :) ...love this piccy thanks Steve x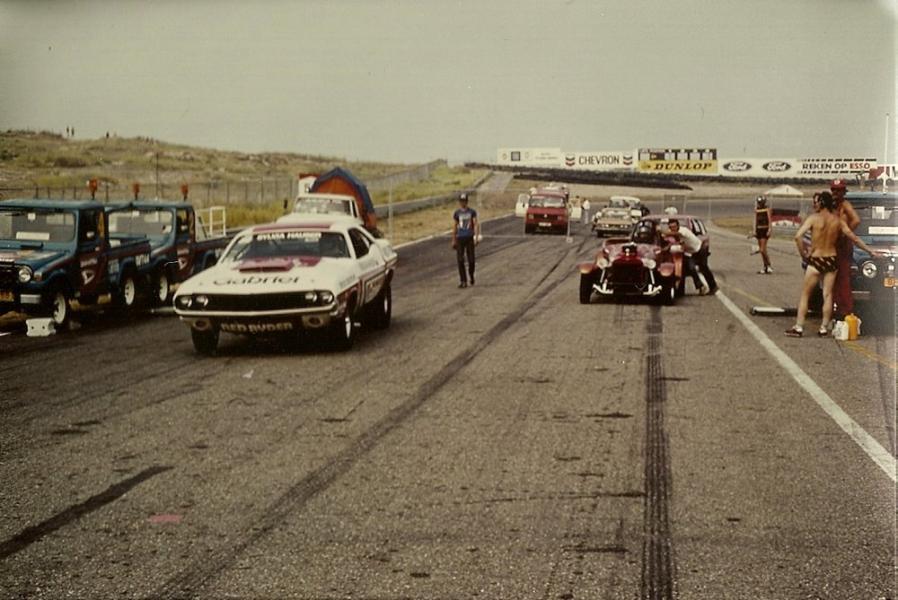 Mick Cheley and I, getting ready to run at Zandvoort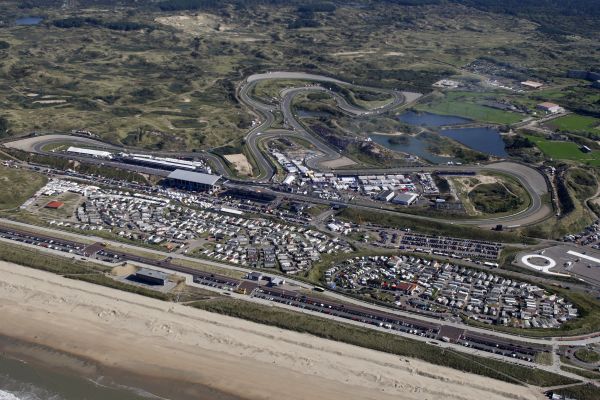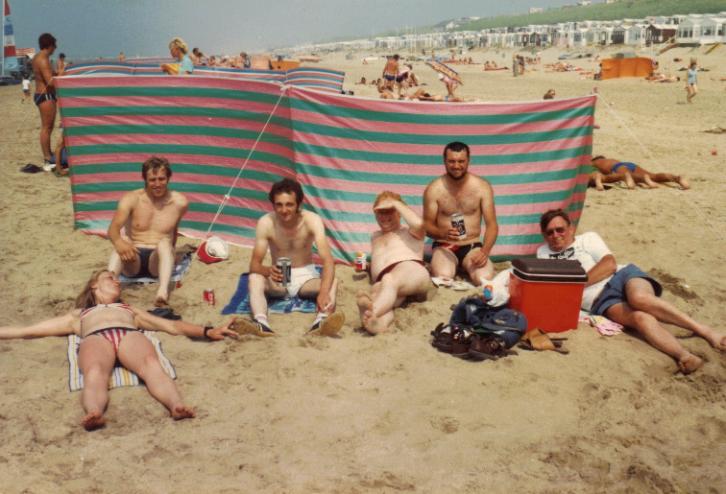 All us Brit racers on the beach at Zandvoort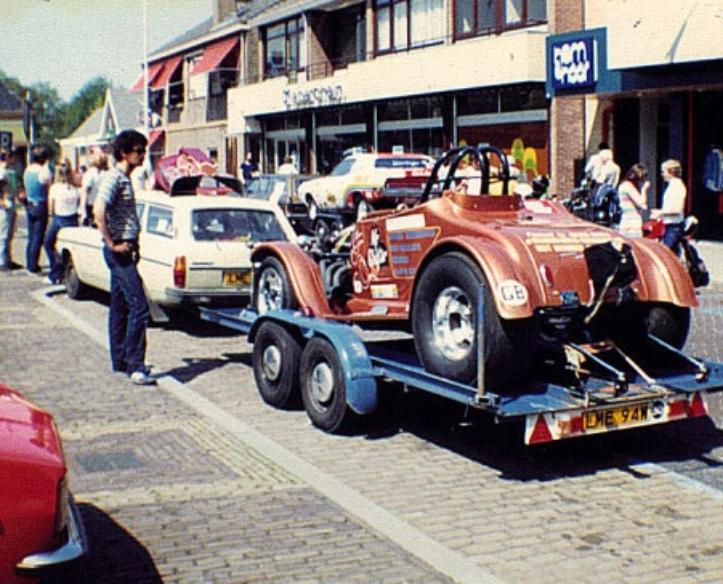 My Beastie in the background on trailer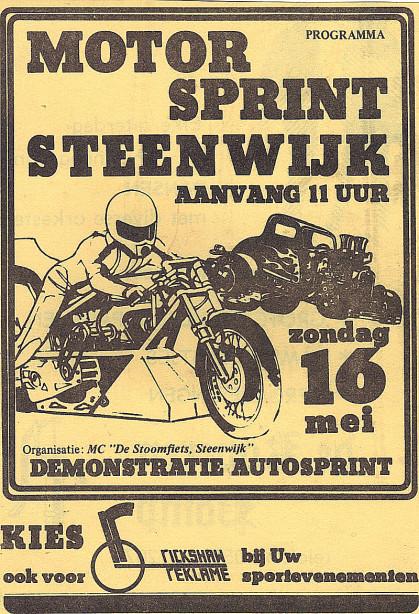 In 1983 with the " Mr Shifter " racing team at a place called Steenwick again in Holland . They close down a road for us to race on !! there were no crash barriers ,just a ditch on the left side and a canal on the right haha ! ..we just did demo runs all day for them ( great fun ) and (they) got drunk on the night in the hotel bar on the night ( better fun ) see below :)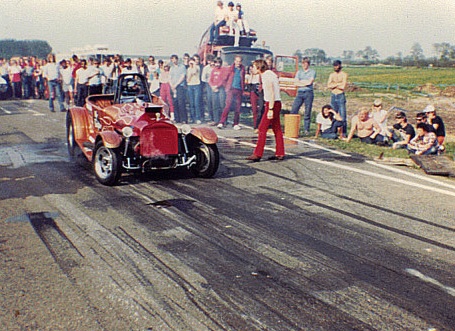 " Mr Shifter " with Mick Cheley at the wheel ...doing demo runs on a closed down street at Steenwick ,..piccys by Steve Bingham ...you can just see the corner of my car in the back ground ready to come to the line next ...we fried the tarmac :))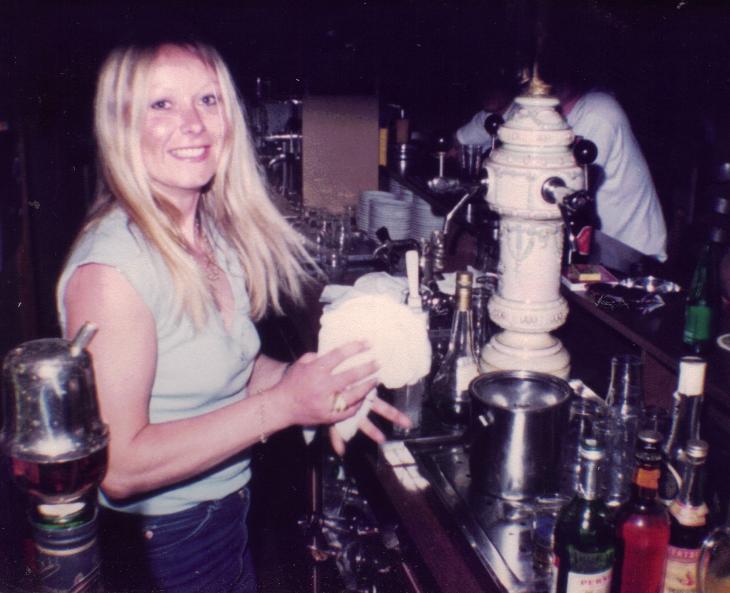 me serving behind the bar at the hotel in Steenwick ...the owners said they could not cope with a load of Brits drinking their pub dry ,so they went to bed and told us to carry on drinking ! :)) but make sure we put the money in the till ,think we all went to bed at about 3am ! lol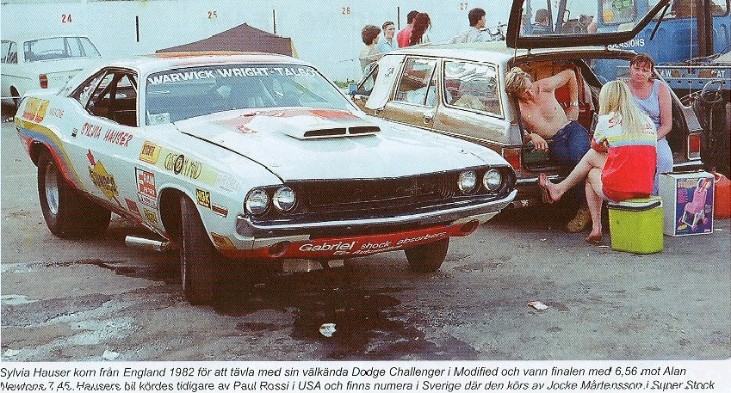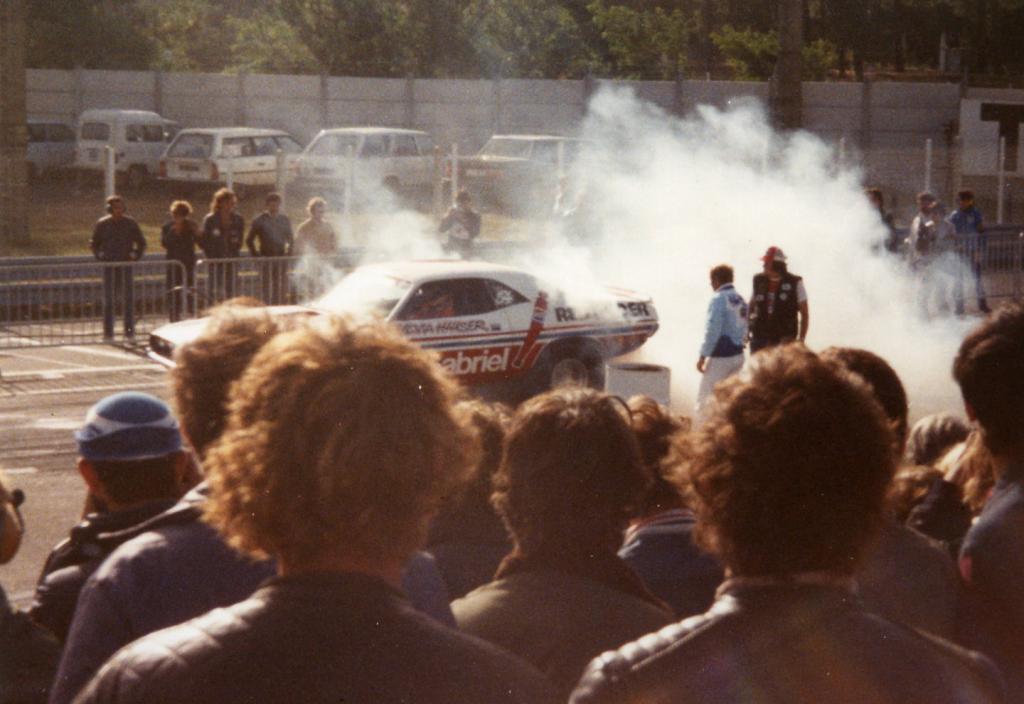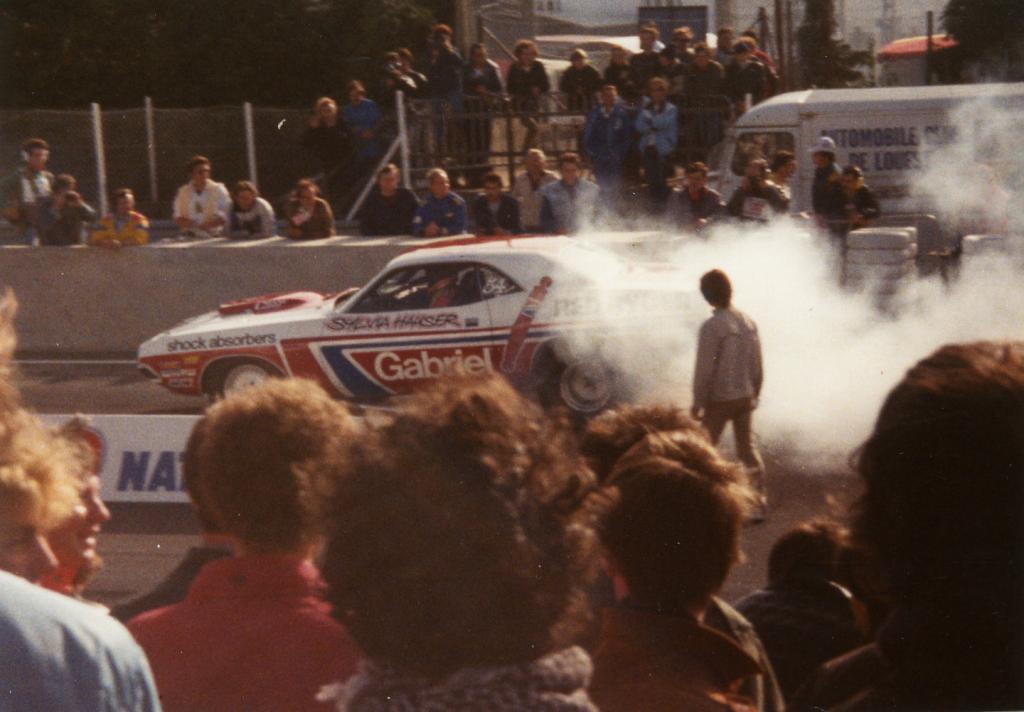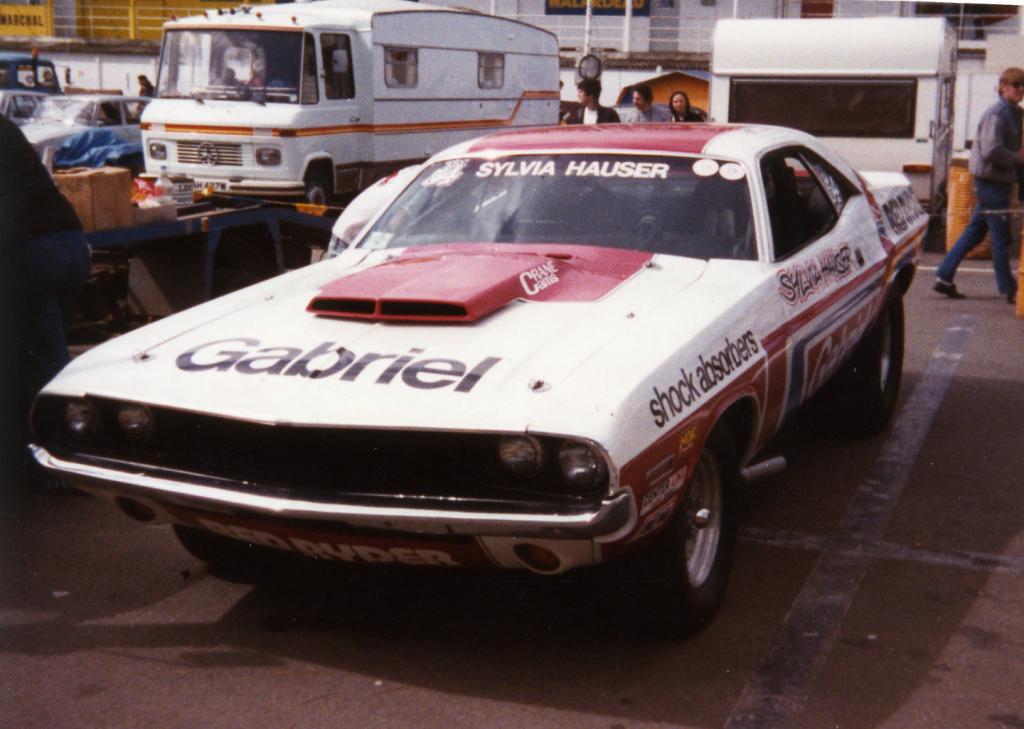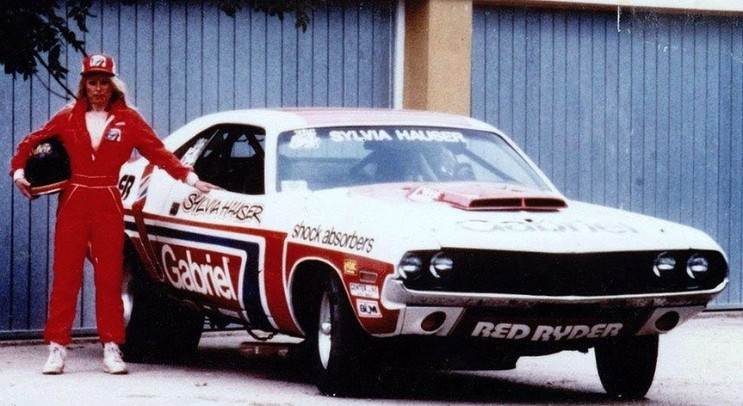 I always loved this photo :)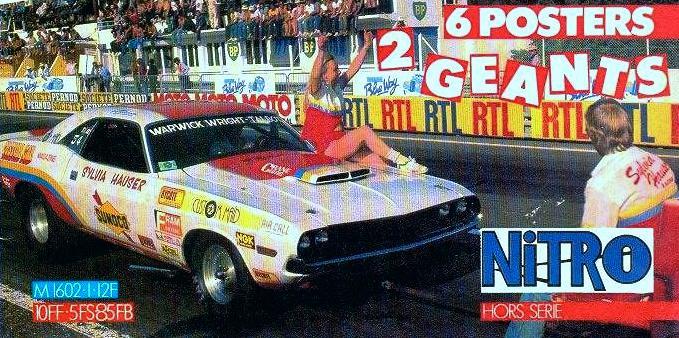 getting towed down historic LeMans circuit after winning in 1982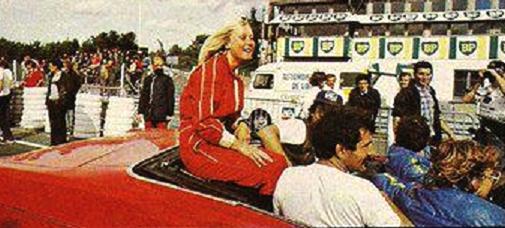 I am proud to say every time we raced at LeMans in France-I won !!
Also in Holland, and I love Holland, at Zandvort again I won every year...... did love the gigs abroad.... so much fun racing in other countries and racers ......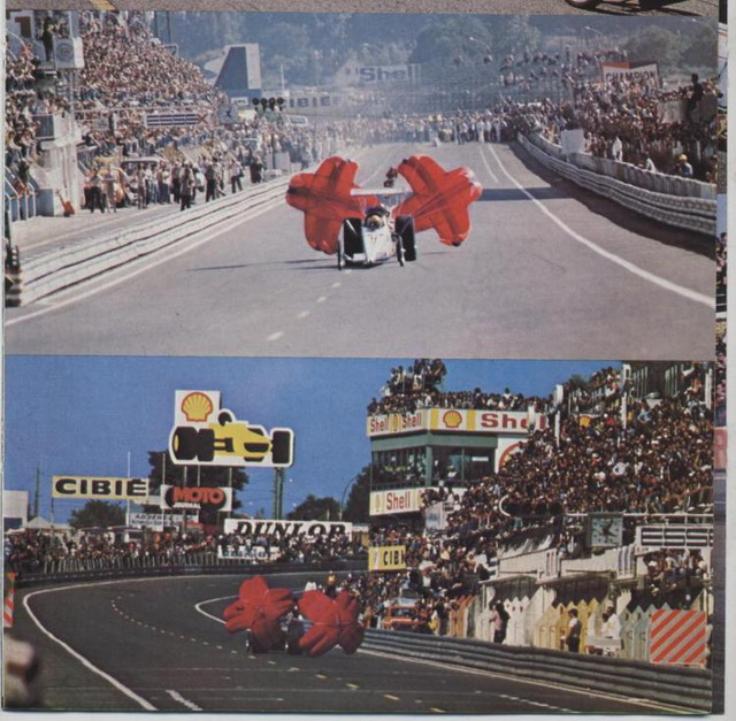 Racing at the famous LeMans circuit was great fun ( always won ) !! the corner at the end of the drag strip was fun for some of the faster class of racers ..but the crowds were huge !!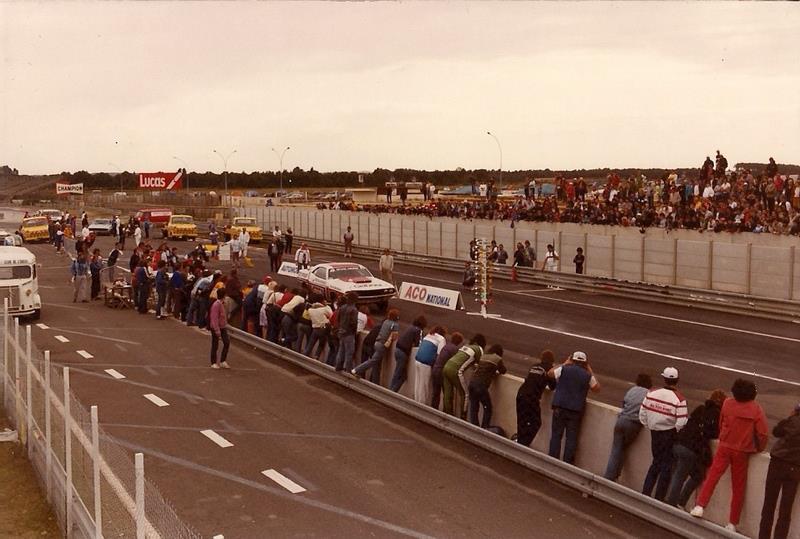 cor i remember always trying to stop the car before the dam bend at the end of LeMans , and my chute bag full of rags lol...loved racing here in France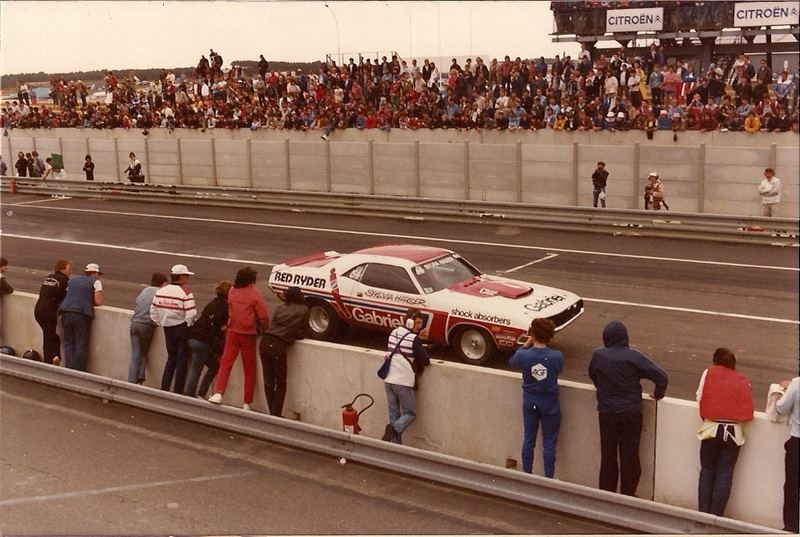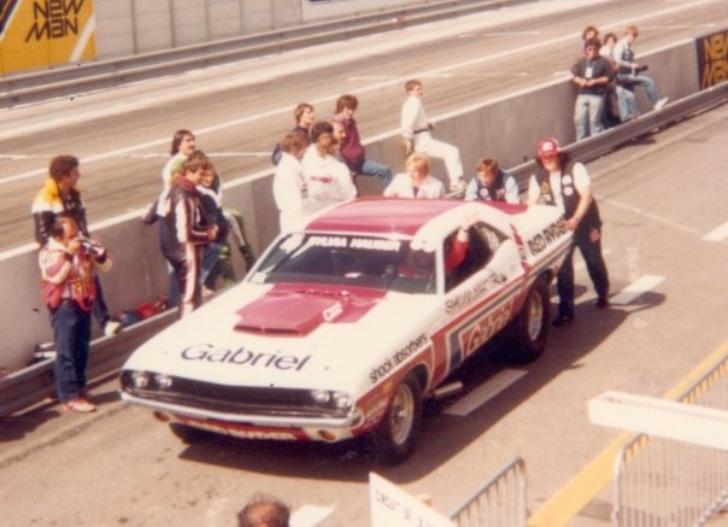 LeMans 1983 getting pushed down the pit lane waving at the crowds having won my class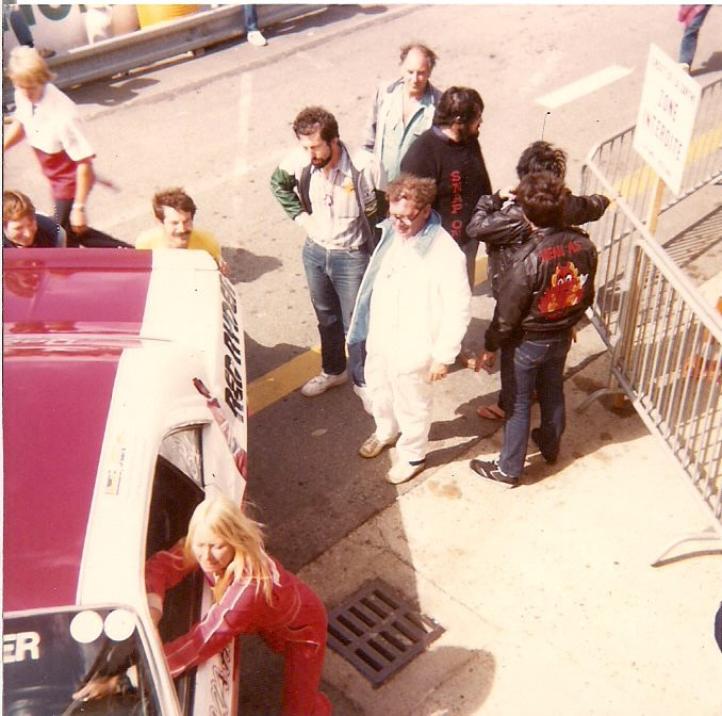 "Man" handling my car into the paddock at LeMans after my victory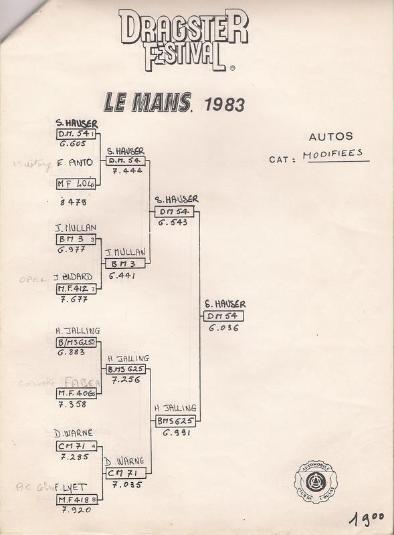 Above photos supplied by Pascal Sarrazine ,fellow racer and friend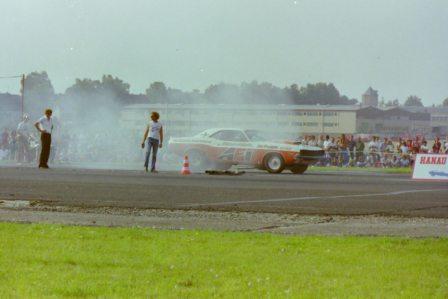 Thomas Naehrig from Germany kindlysent me this,taken at Giebelstadt Army Airfield - thanks Tom xx ,I love Germany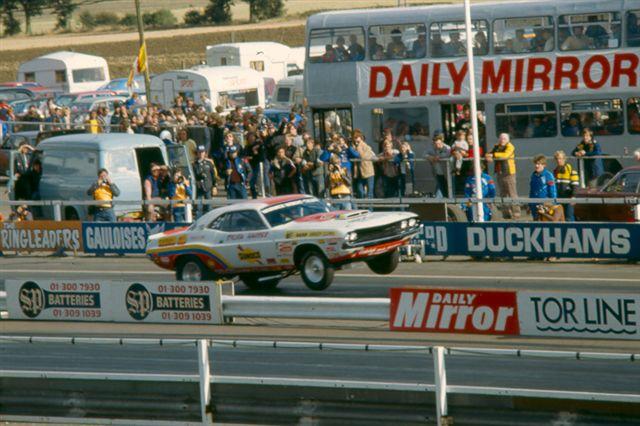 Going for the win at Santa Pod....WHEELS UP AS ALWAYS !!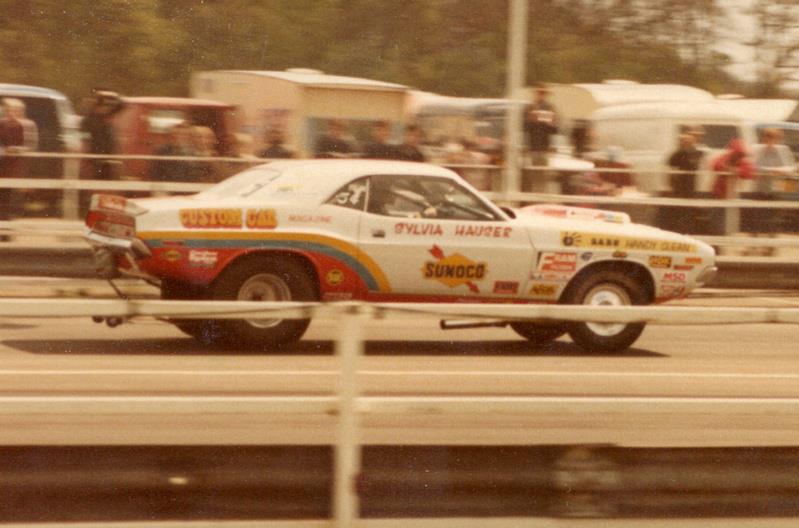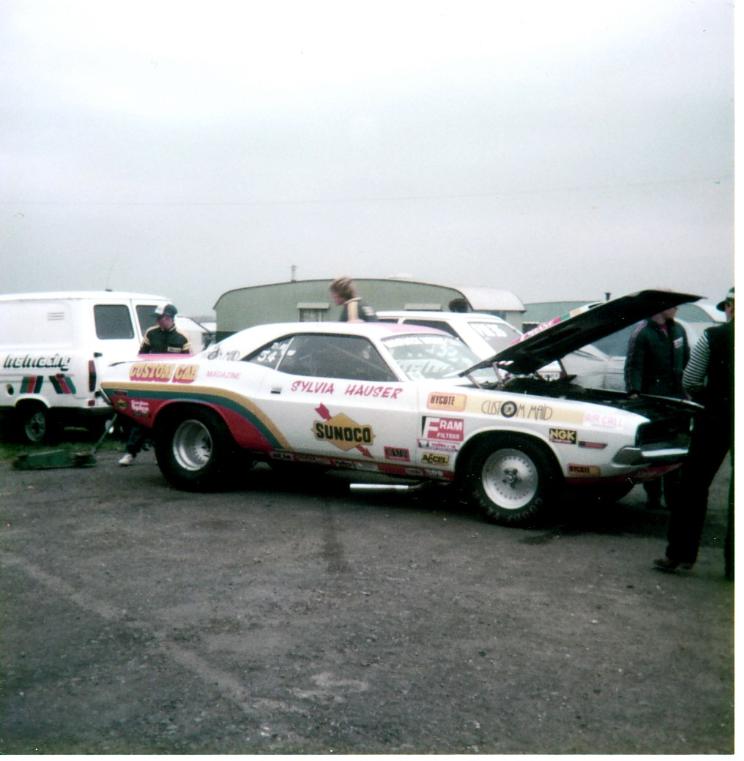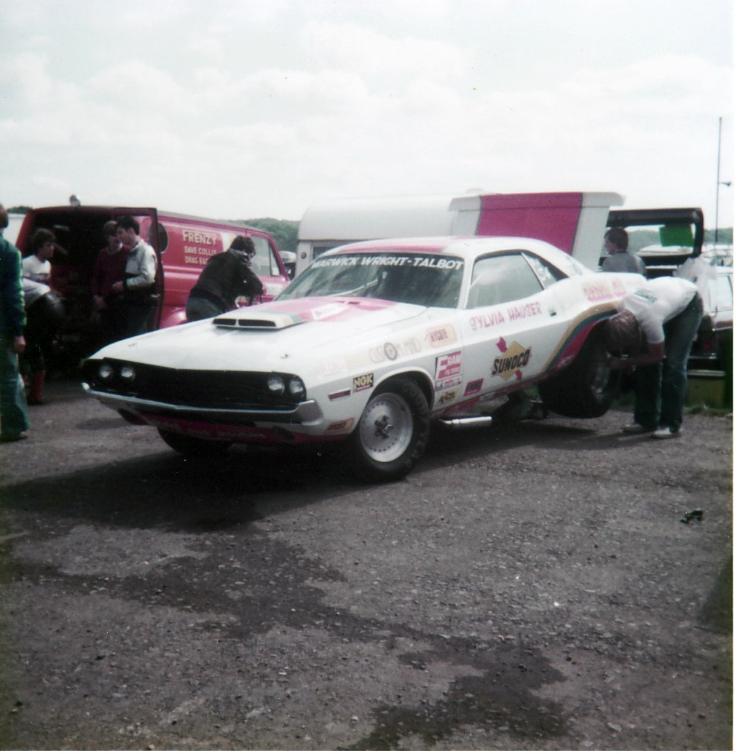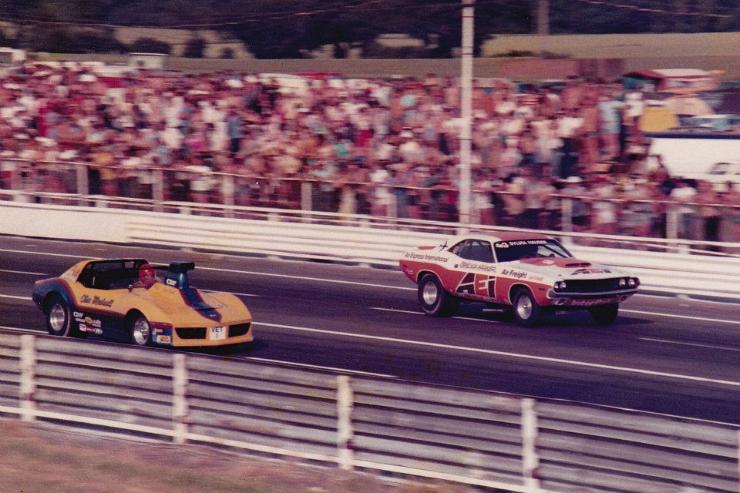 Clive Mechelle's Acapulco Express Corvette. another good friend and fellow racer.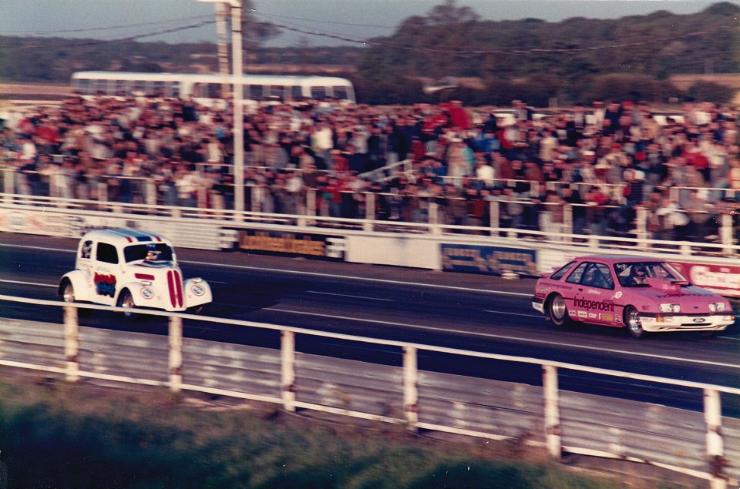 racing Des Taylor's Revell Rebel Ford Pop...getting the jump on him :-)


t me in the "Think Pink" sierra against Al O'Connor in Al's Gasser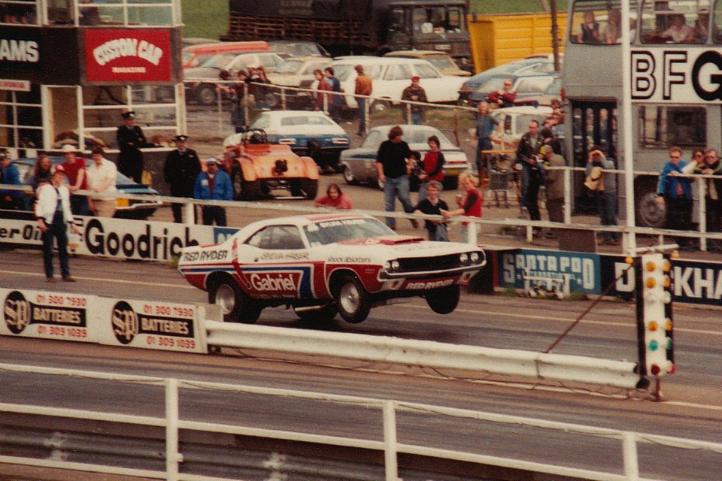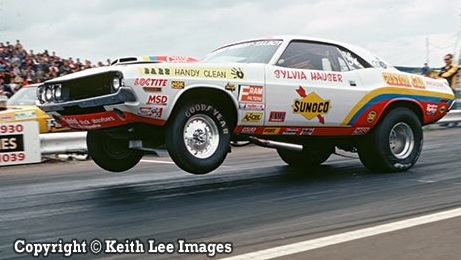 love this car so much a total "ANIMAL" - lol bit like me !! ;)

At the RAC MSA Award Presentation in Pall Mall, London ,Keke Rosberg who was current F1 Champion gave me my trophy,and a smacker of a big kiss (I always fancied him anyway.......) and stepped off backwards and fell off the stage and dropped the lot !!.......Never a dull moment when I'm around.......hehe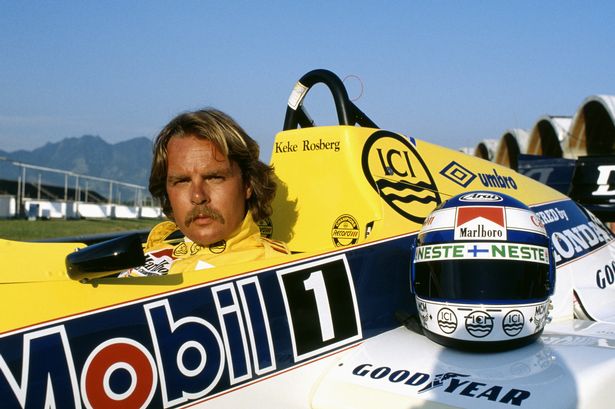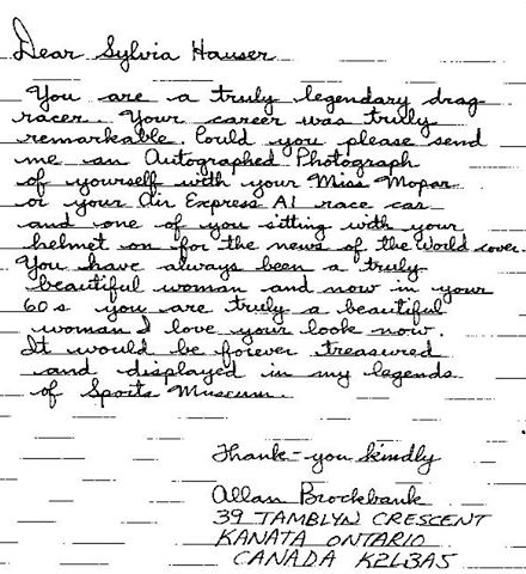 This was lovely to receive and I will be sending him photo's for his "LEGENDS OF SPORT MUSEUM in Canda - thanks so much for the letter, I feel truly honoured.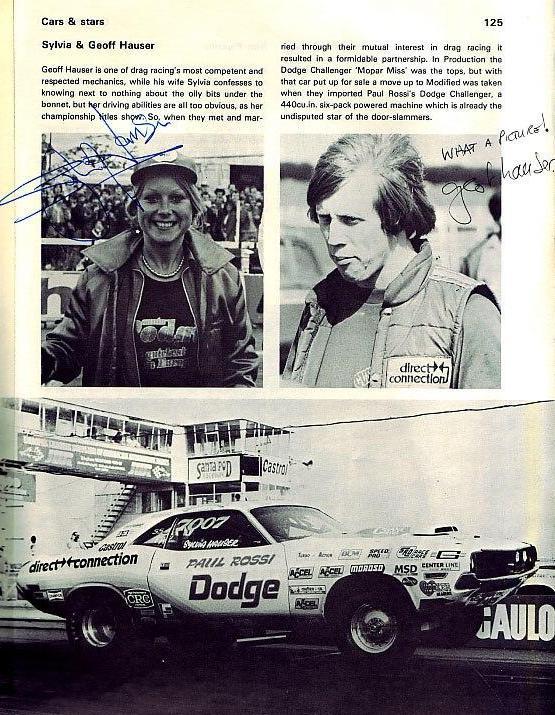 Autographed race program... me smiling as always ...Geof looking serious and glum (as always lol )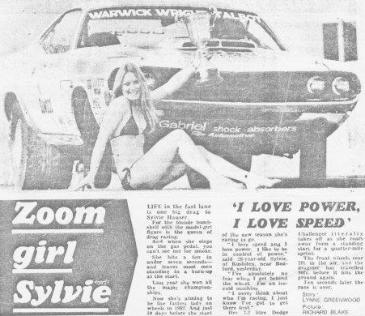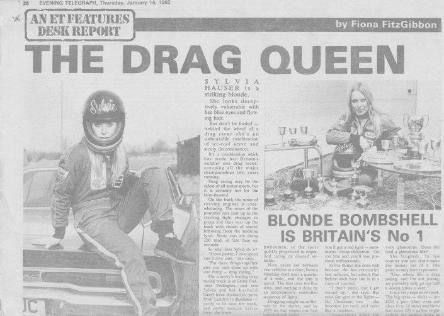 Couple of the many news paper and magazine cuttings i have ..will have to get up in the loft one day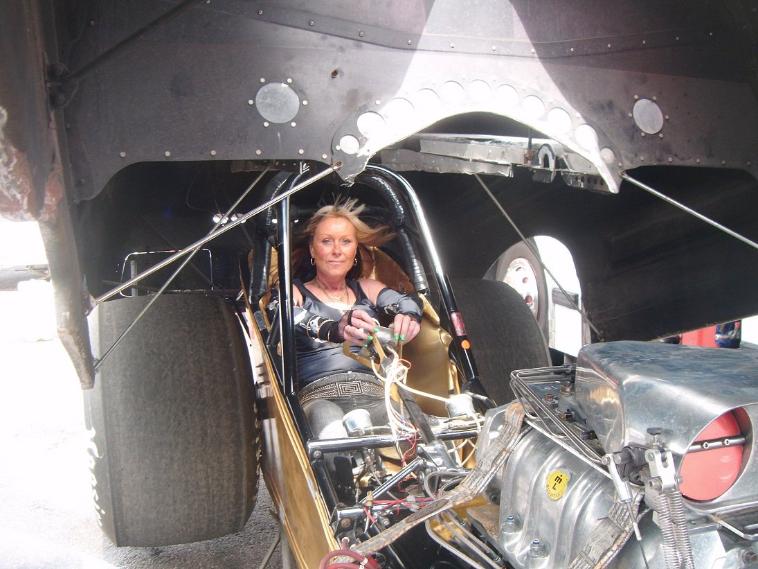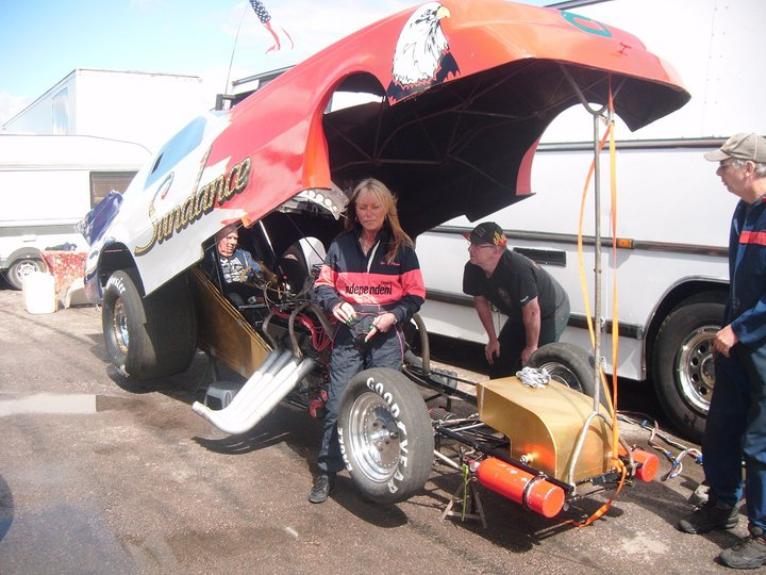 Santa Pod 2012, in a possible drive for 2012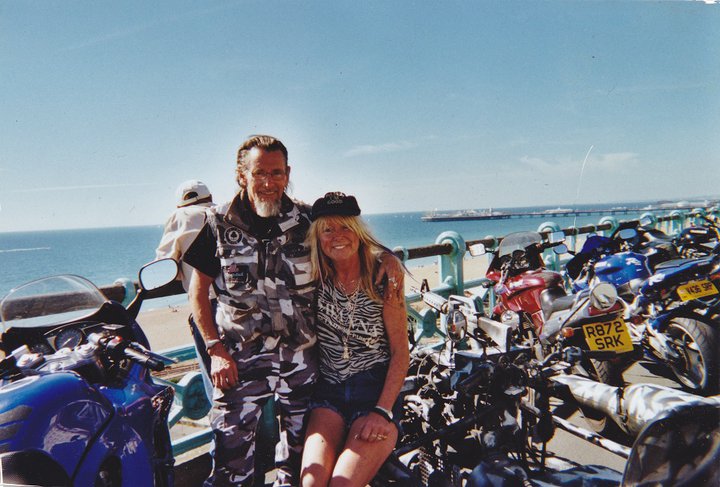 Brighton "burn up" 2007 -went on the back of "Grand Dads" trike ,last time i managed to go as it always clashed with Scott's racing; that of course came first! .....
Iwent dressed like that- got so much sun and wind burn,but was great- love trikes i can heckle people at the traffic lights and tell em jokes ...lol xx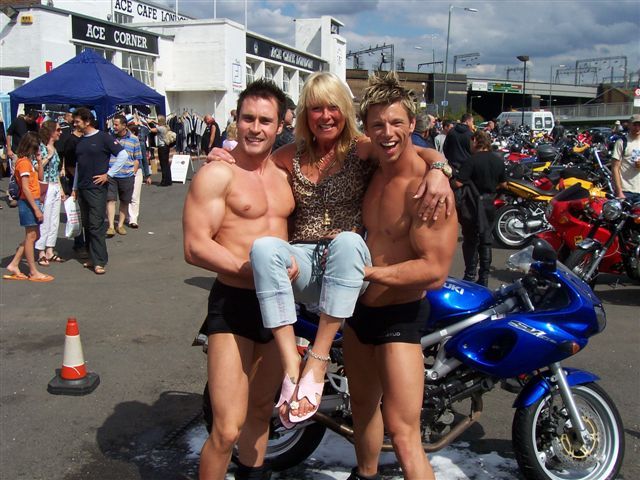 Above , at the ACE CAFE London (2009) , with "All the Way Jay" and "Dave Blaze" a couple of male stripper friends , at the " Ladies Day " ;-)))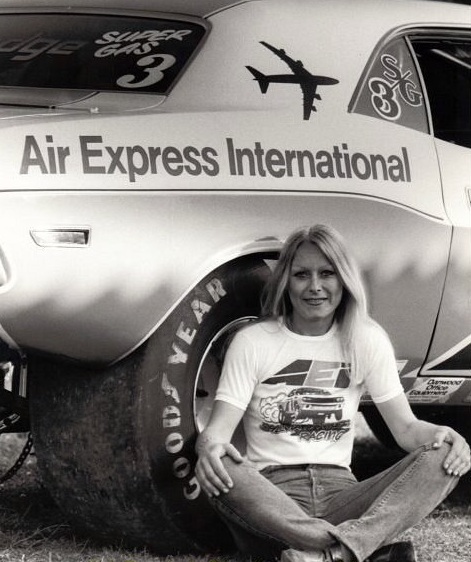 My "slicks" - back tyres were actually bigger than me!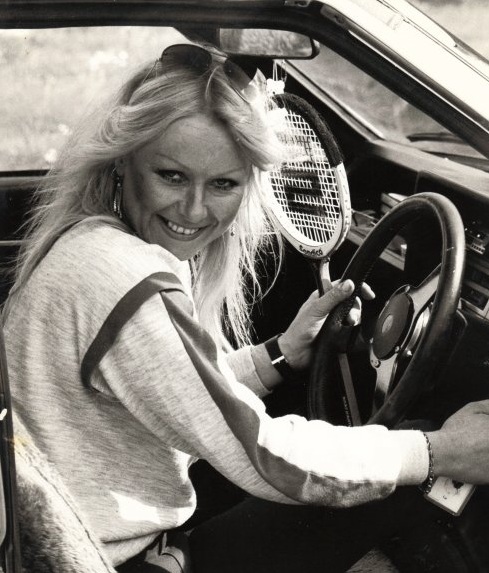 Squash racket in hand ....I used to play every day, except for weekends when I was racing, kept me fit and fast!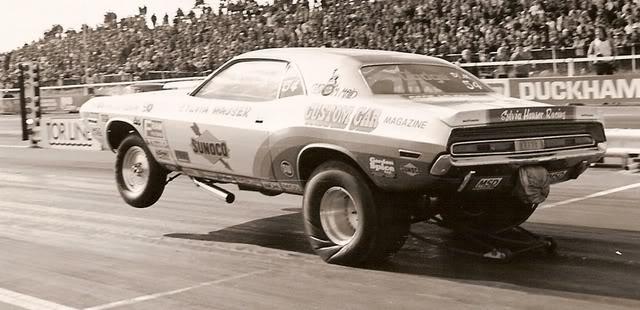 one of my famous wheels up starts -
just loved that car ! - look at the back slicks wrinkling, now thats GRIP - no messing,
getting off the line the way a race car should!
brute force and horsepower........ miss it badly!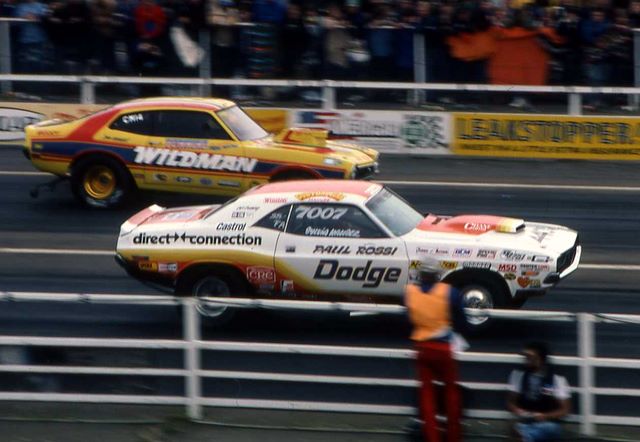 Sylvia gets the hole shot (quickest away from the lights....) against Jim Briggs Maverick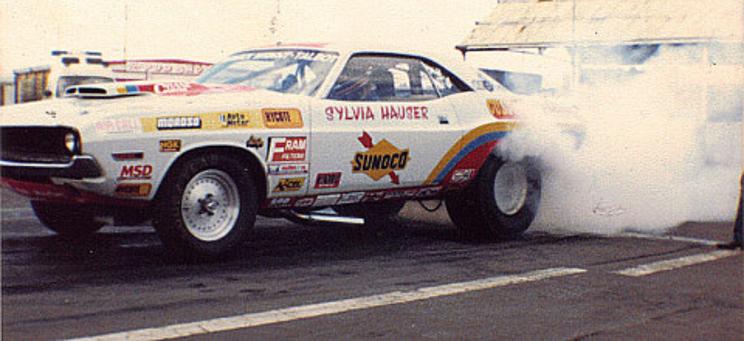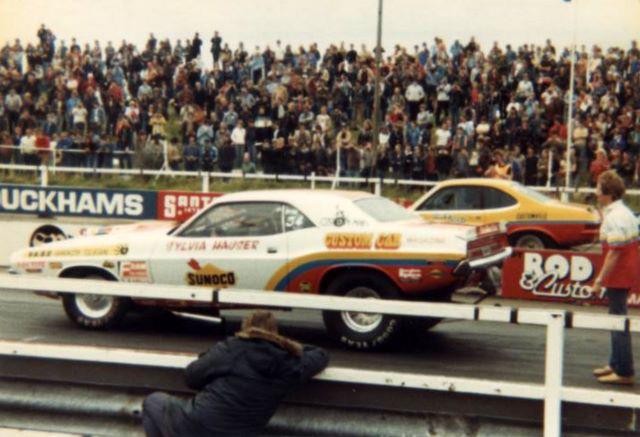 Sylvia gets ready to lift the front wheels against Dave Collis in Frenzy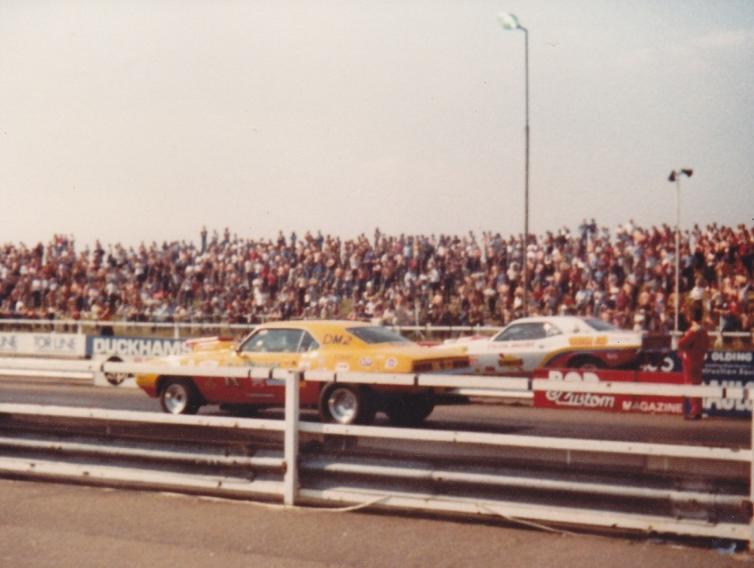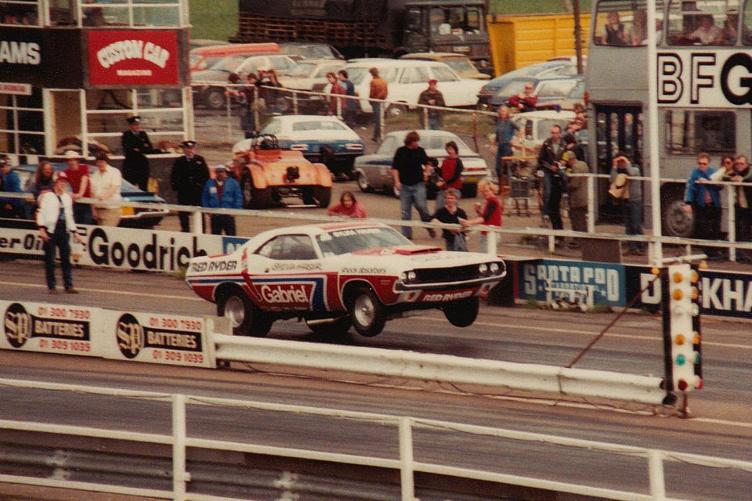 .In my next life i want to be "The Transporter" cool ,laid back,can drive the wheels off anything,
PLUS earn lots cash doing it, lol, :) move over Jason Statham gimme that Steering wheel ...Sylvia's here ...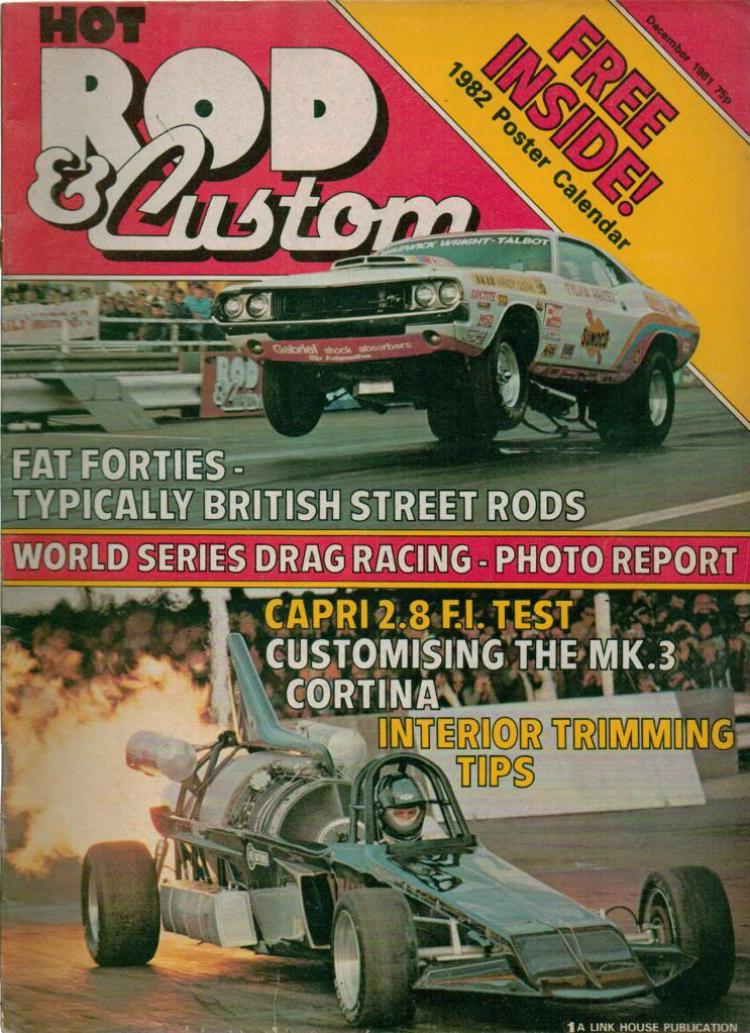 Front Cover Hot Rod & Custom; see the pool of water under the back wheels, well this photo was taken about 1/2 second before the wheels hit it and sent me flying off to the right hand lane.... she got too hot on the start line, lost a bit of water ...... and it cost me that final !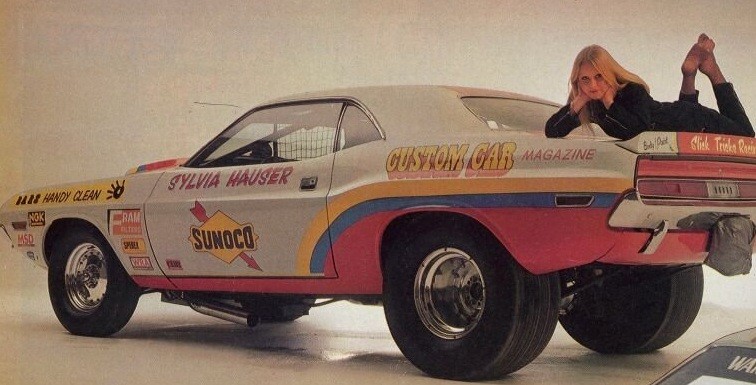 Custom Car magazine 1981 ......how small am i on my big beastie :) !!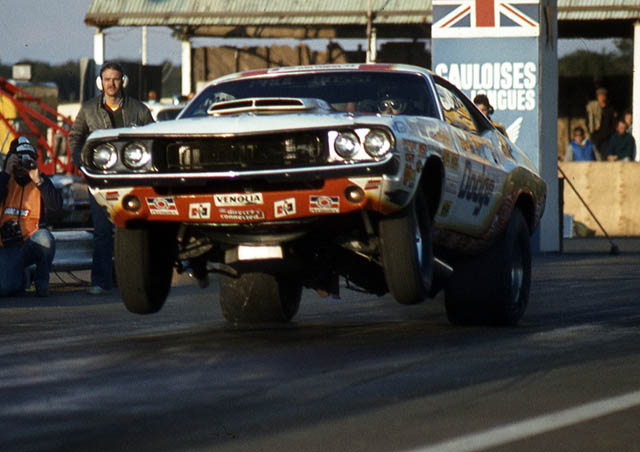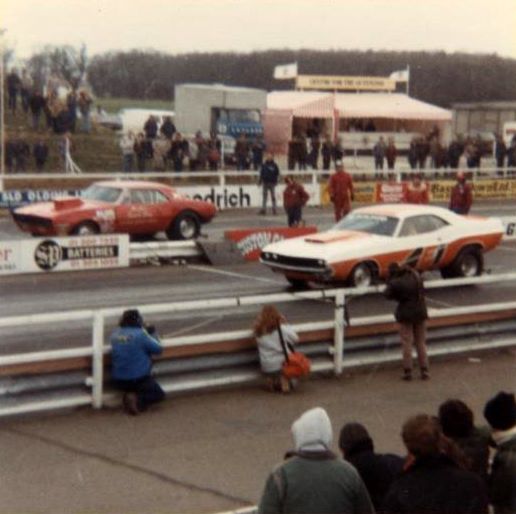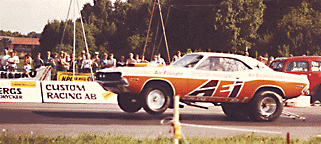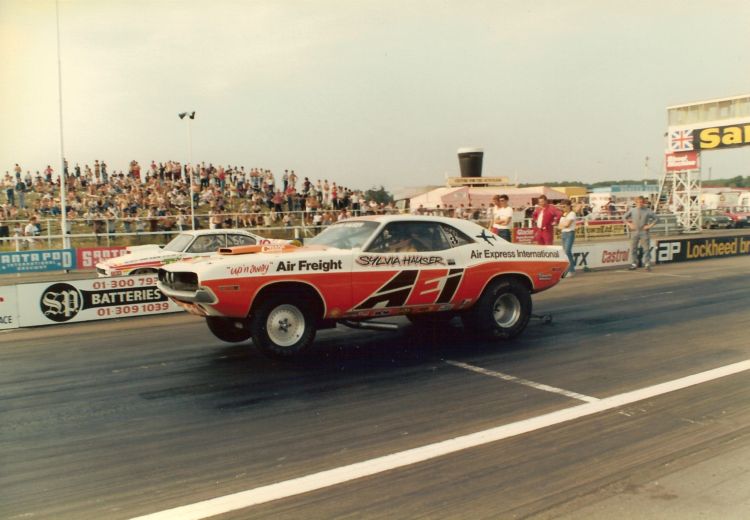 crowd pleasing on the way UP - "wheel stand" launch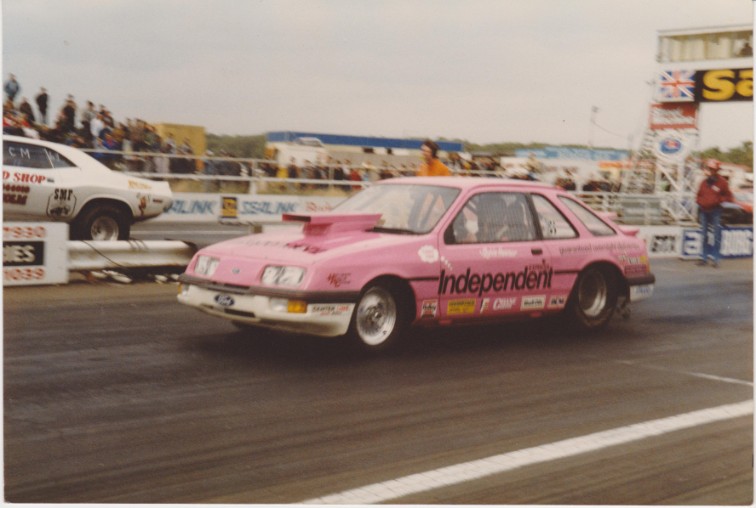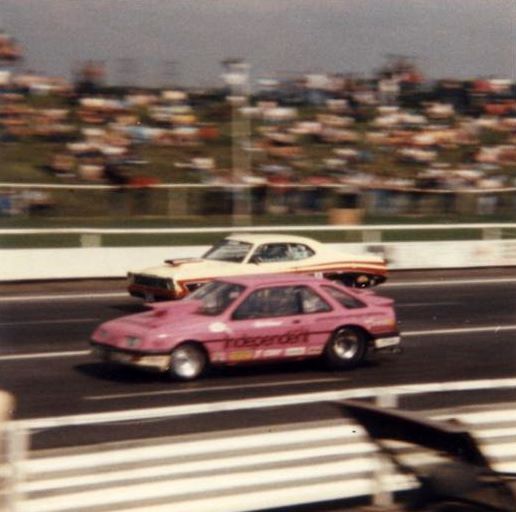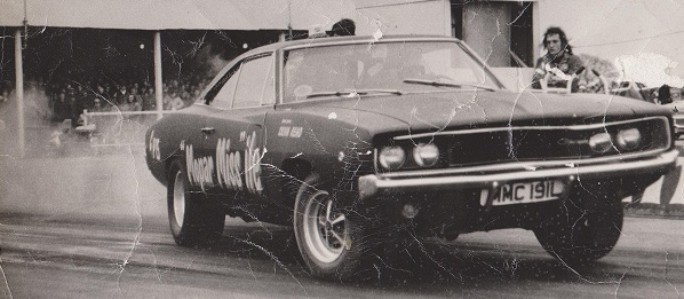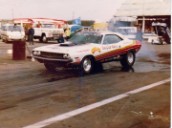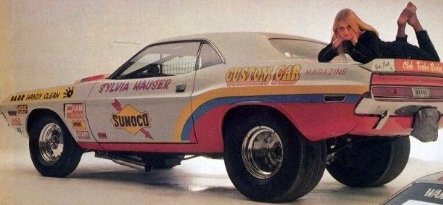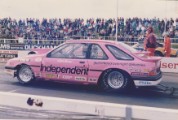 My race cars in chronological order ...left to right


HUGE wheel stand by new owner Joakim Martensons

Joakim Martensons ,racer, good friend, restorer and current owner of the Paul Rossi Dodge ..his web page is below ..go check him out and my big baby ..tell him Sylv sent you x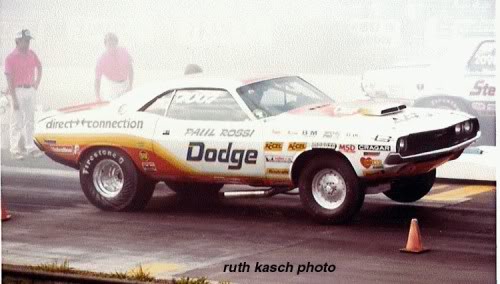 Photo of the infamous Paul Rossi Dodge,just after we imported it , she is still going strong in Sweden,in the hands of Joak Martinson, (above) and is one of the most favoured cars in the sport.So many"tricks"in this car......and a total animal........ I LOVED IT !!! ,i only sold it as we then had the backing of FORD Motorsport, and needed to run an English bodied car,even so all the running gear was USA muscle....bring in the"think pink" Sierra. backed by Ford and Independent Express ,plus our many English and USA sponsors....as i tell Scott nothing goes on the car unless its paid for !!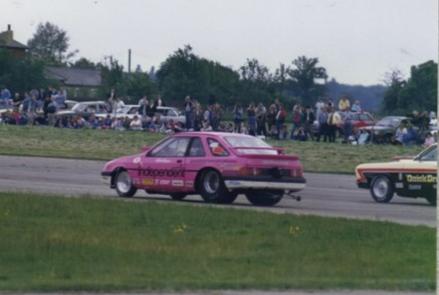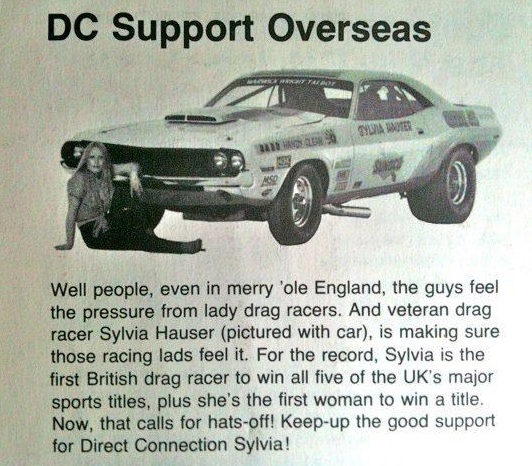 Below my boys as little ones,Scott was 9 months and Jay-David was 17 months in his first car :)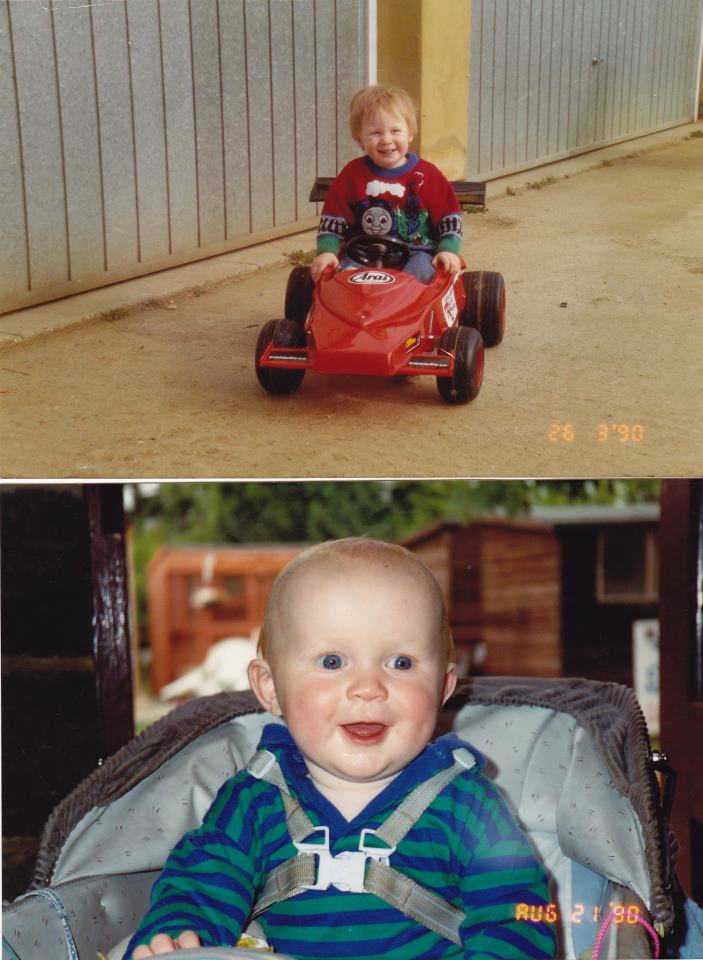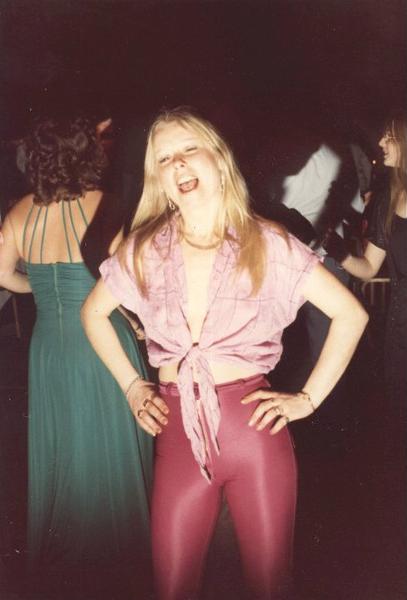 giving it large after too much falling down liquid at the Annual Trophy Awards Dinner & Dance, of course i was always the one to start the "bread roll throwing"....bet they don't do it now !!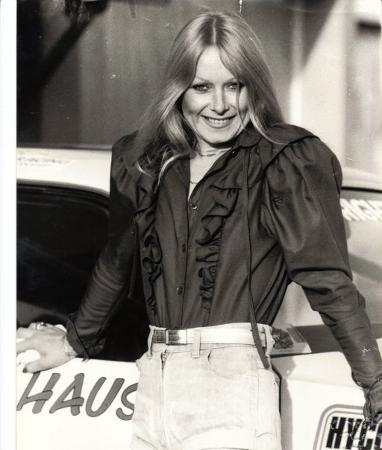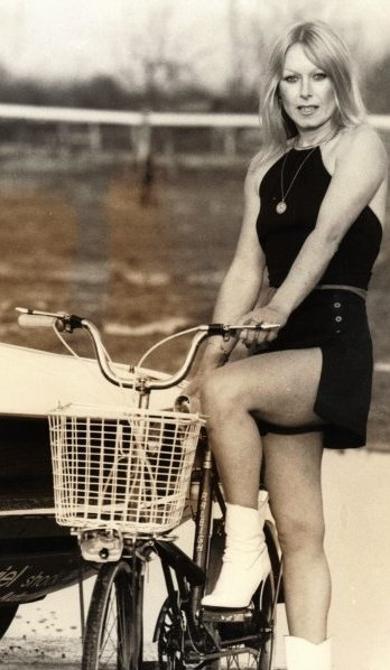 fit,lotsa muscle and power-muscle to drive muscle cars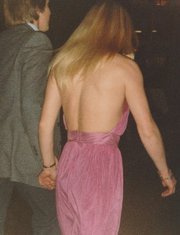 how super fit was i and PROUD of it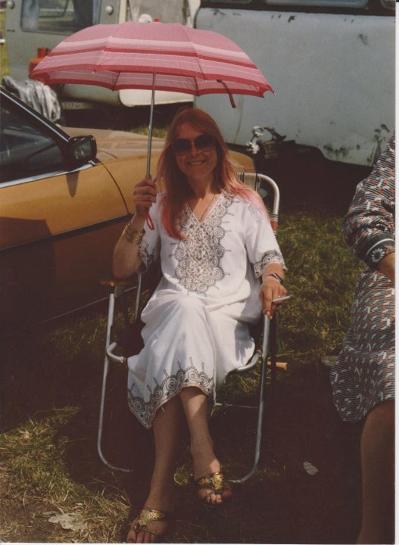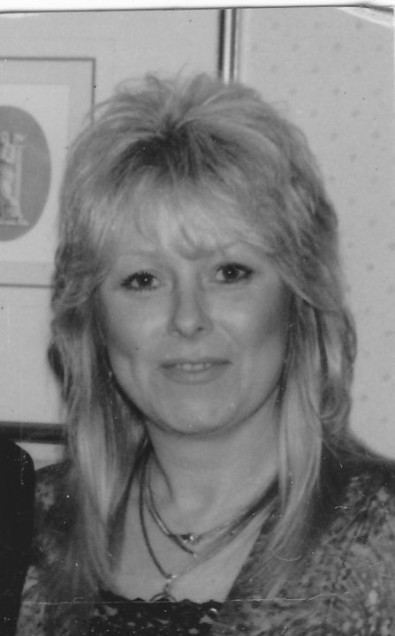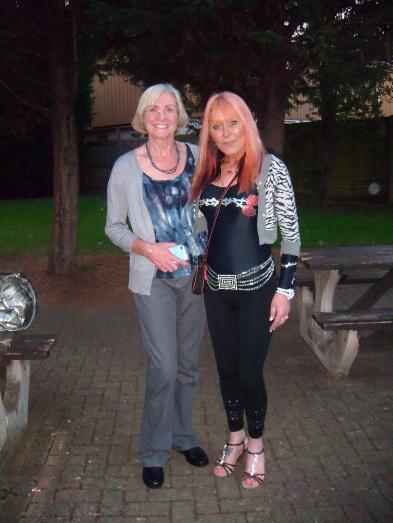 this year September 2011 ,with best friend Margret ,check out the figure boys ..retired 27 years and can still get in my old fire suit ;)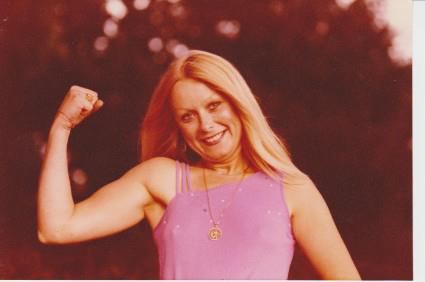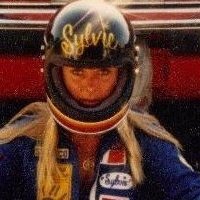 News of the World- first issue of Sunday Magazine., real famous piccy,love it but was cold at the time,Febuary sitting in lay by in just my firesuit with my race car-what we did for our sponsors.......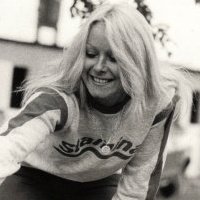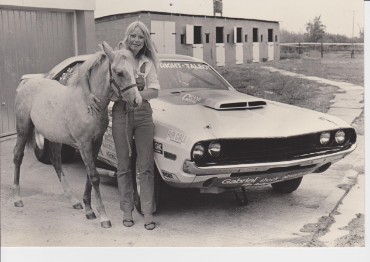 different kinda of horse power,my horse breeding days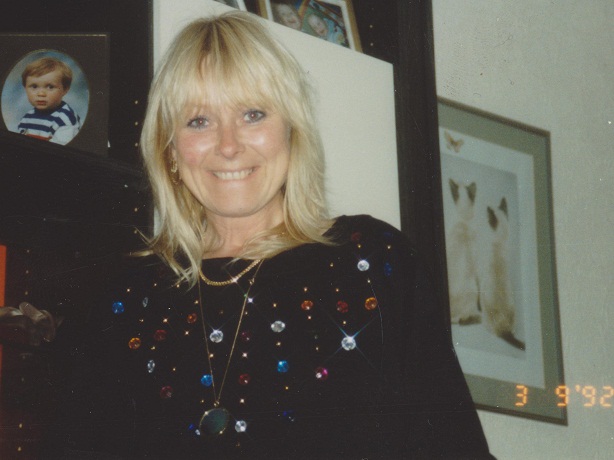 above - I LOVE this photo...it was taken by Jay-David, my eldest son when he was only 4 years old !!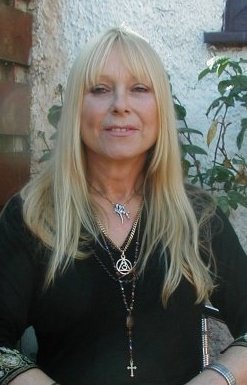 photo taken in my garden last year,looking "snooty" :)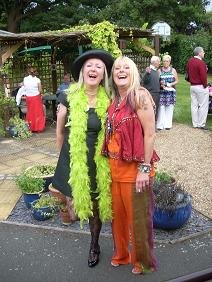 my friend Sandra,s fancy dress birthday bash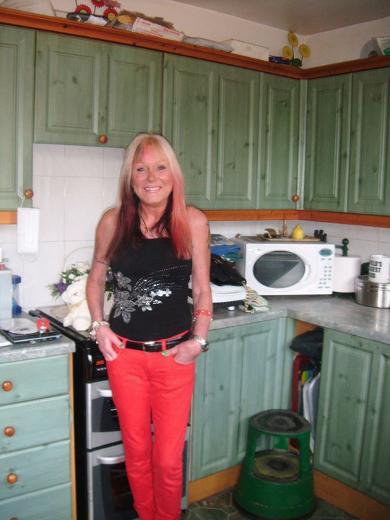 birthday girl this year 2011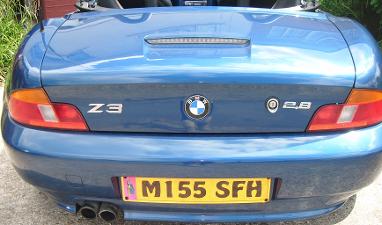 above ,one of my road rides,she is great fun,not much room for big people ! but have my Supra Turbo as well to get more bodies in ......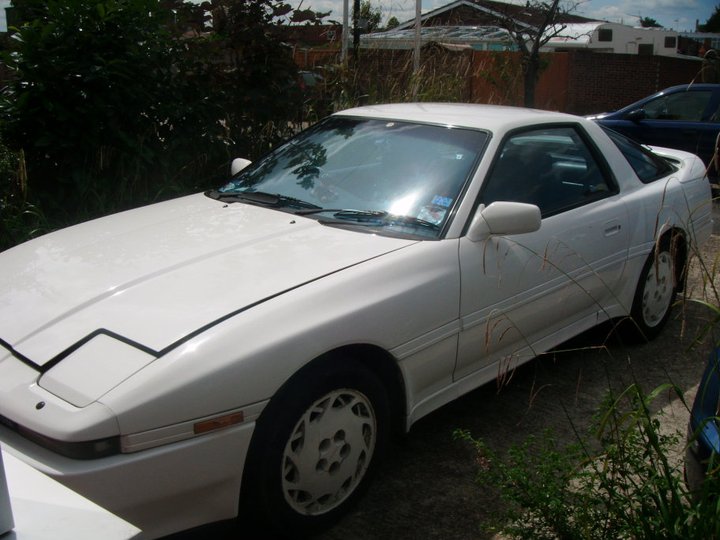 restored 3 ltr turbo beastie Supra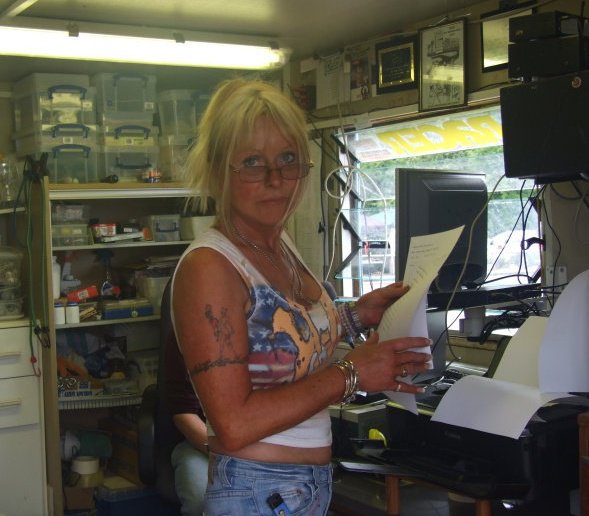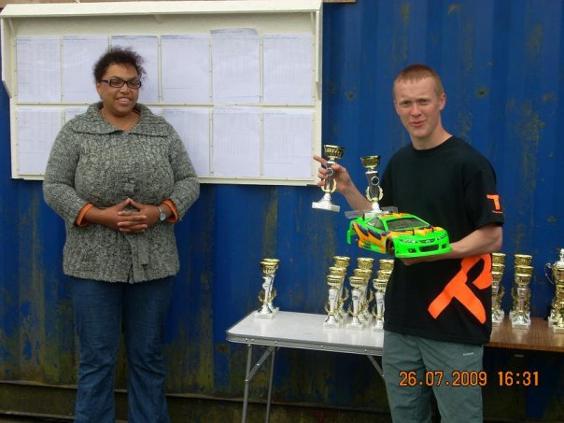 Above...In Race Control at RC Racing Club , checking qualifying positions for my youngest son , Scott,who i might add is the ONLY RC racer to take both Championships in the SLCC in 2010 - never before achieved !! well done my baby boy !!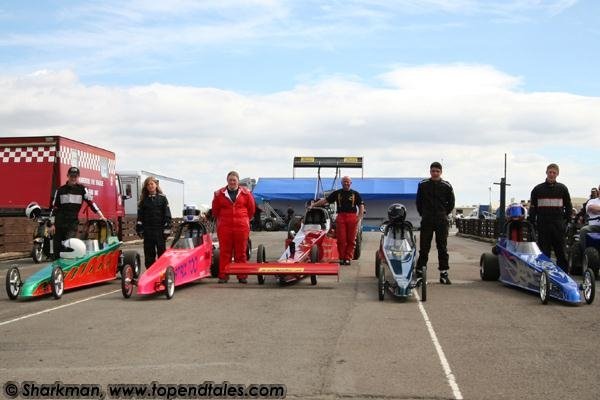 Scott far left and Jay-David far right ....both national Jr Drag Racing Champions ..proud of both my boys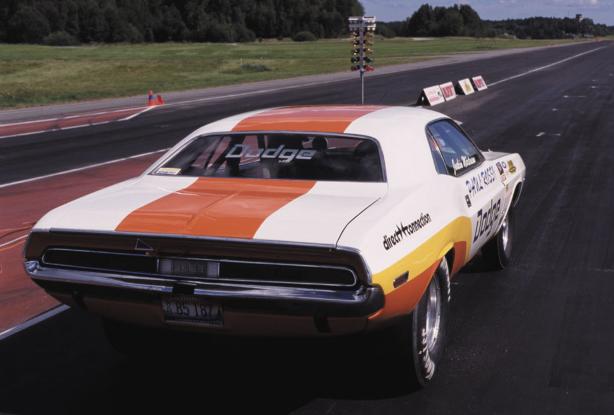 the veiw most people got of a 440 six pack Challenger :-)))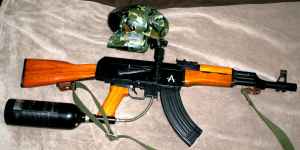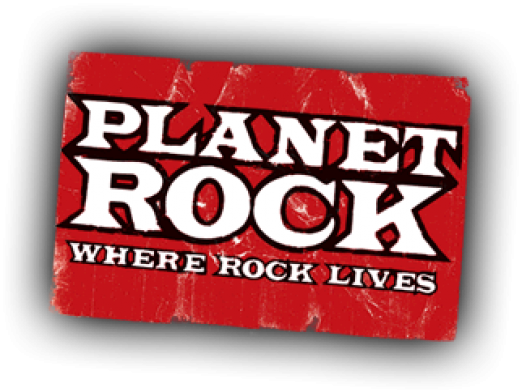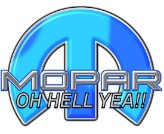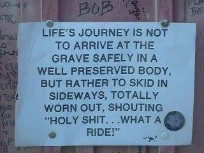 cars, guns and rock music, coming at ya babe !!

Drag Racing is something that most people will never understand. It's not just a sport or something to do on a Saturday night....it's a way of life. Once you're in it, it's in your blood. Once you make that first pass you can't stop. The drag strip is your home away from home. You smell that smoke, rubber, and race fuel & you feel peace within. When you hear those revving engines it's music to your ears.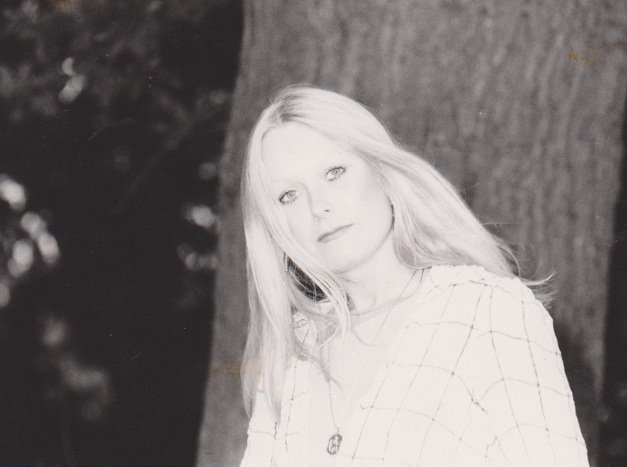 I do really look like butter would not melt in my mouth in this photo, I really like it and so glad I found it!
photos below are from 1973, just before I drove the Schwartz Bros Pro Stocker that came over from USA, what an animal that was, did a 13.1 on first pass, had to back off mid track or would have ended up back in the pits, never the less it was the beginning of forever love...... muscle cars, guns and being baddddddd......... well according to the Police - I was bad already ;-)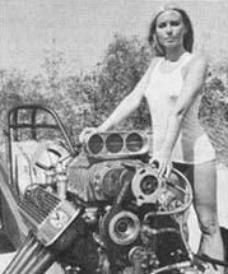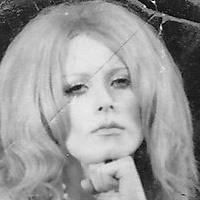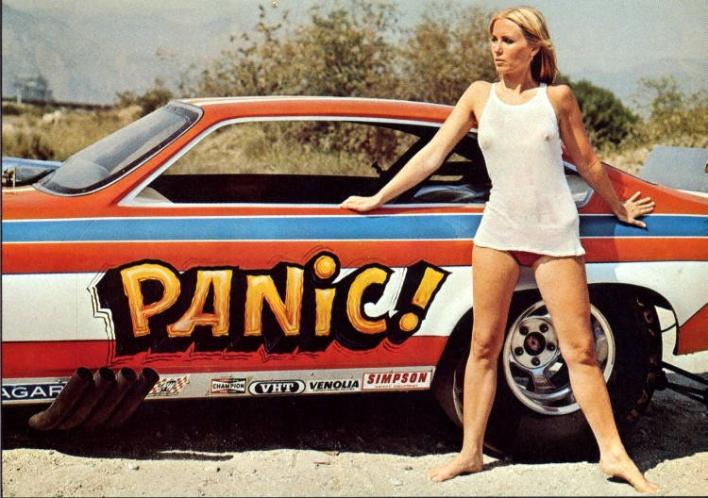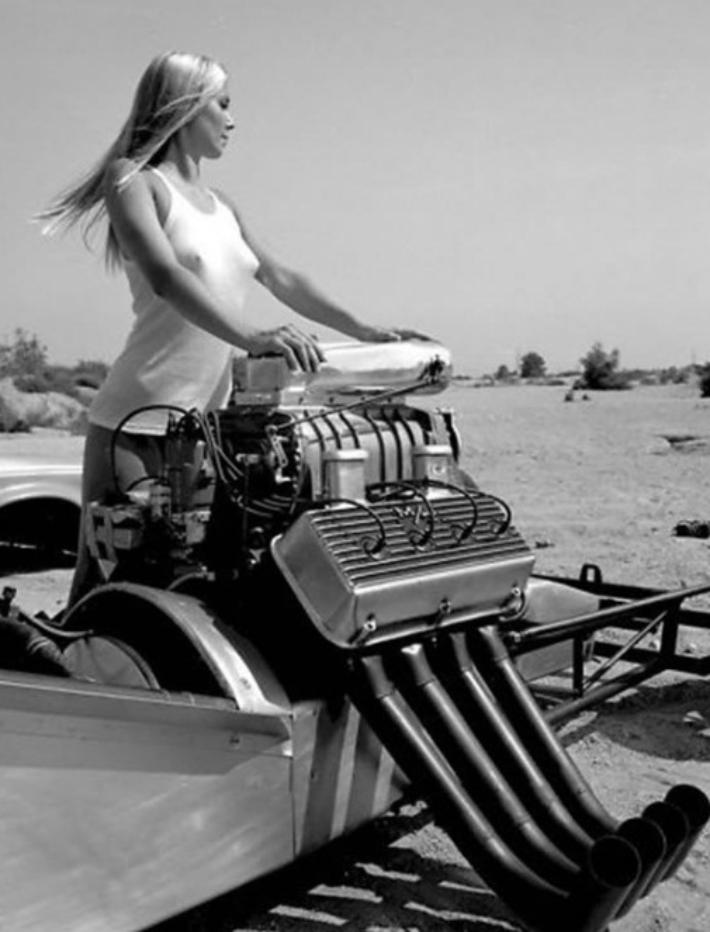 piccys from the same "shoot" in my modelling days -was only a baby at the time lol + one of my big hair shots when I was 19, again from a modelling shoot, wish I could find some more!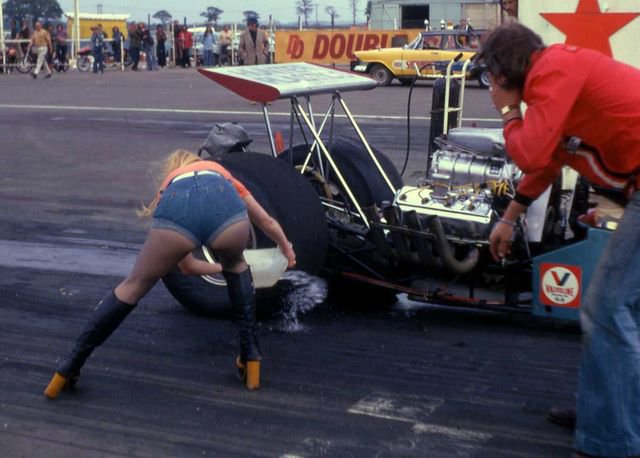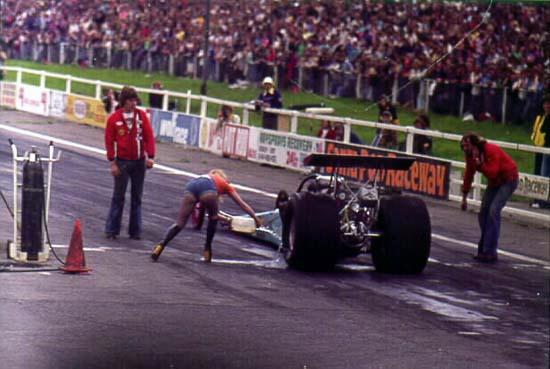 Another photo of my "rear end" lol back in the good old days when I was helping out with Pete Crane, Top Fuel - the first man in Europe to hit the 5 second bracket, well done Pete, love ya babe, we did have some fun!
Pete, I remember when I drove you home in your Porsche,cos you were too pissed!
you just told me to drop it into 2nd and floor it, round tight u-bend, twas your car so I did..... that is when I fell in love with Porches!!
We had a few laughs in those days..........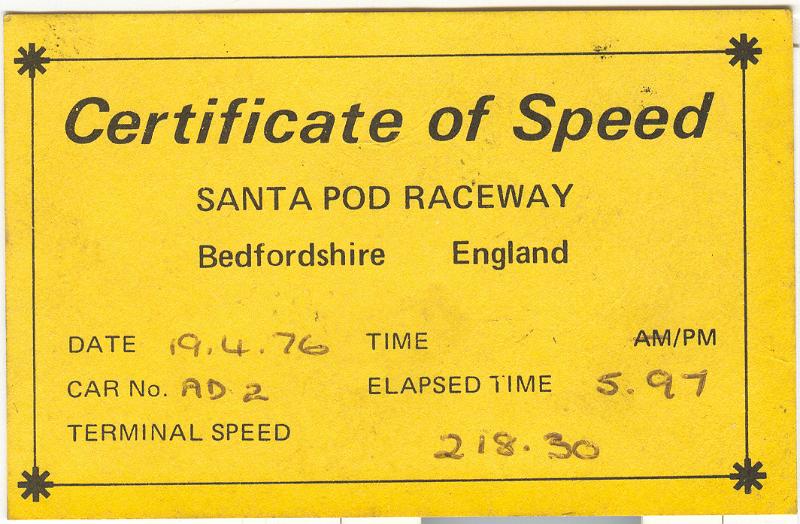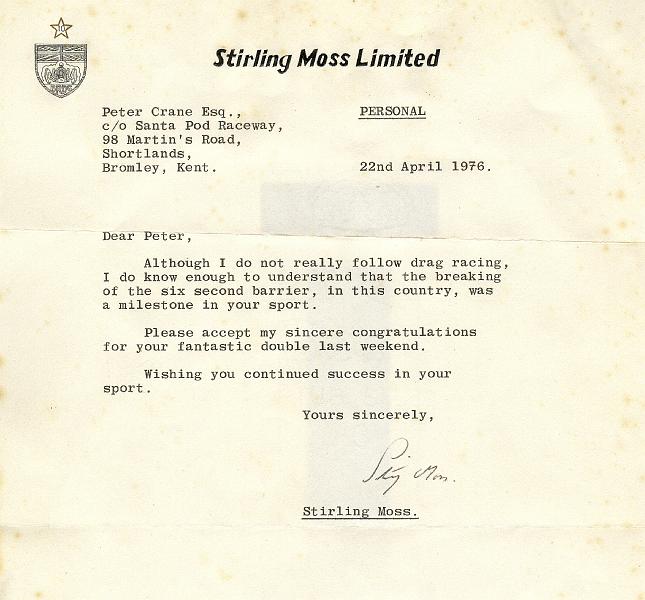 Motor Racing in those days was totally male dominated and women race car drivers were almost non-existant, yet here was Paula Murphy driving a Funny Car; hey if she can do it - well so could I! (and I did, am glad I did Paula proud with my achievements, without her, who knows what I would have been doing instead!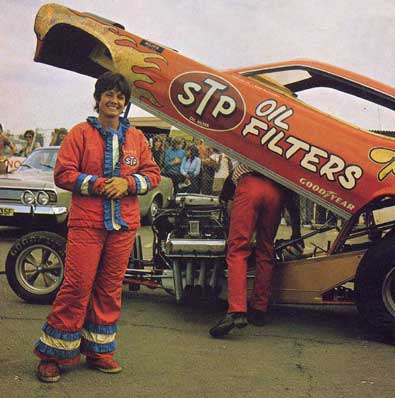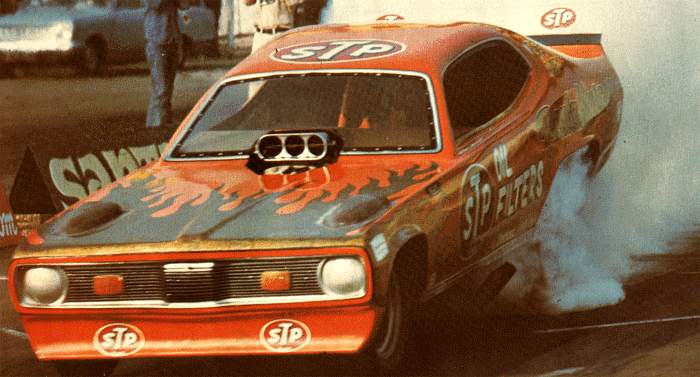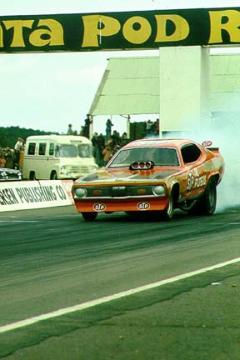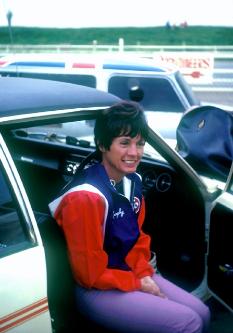 Paula Murphy at Santa Pod back in 1973 ....if she could do it so could i !!!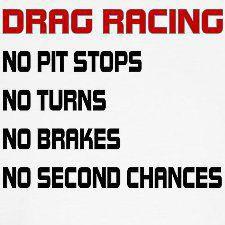 MUTE OR PAUSE THE MUSIC IF YOU WANT TO LISTEN TO THE VIDEO :-))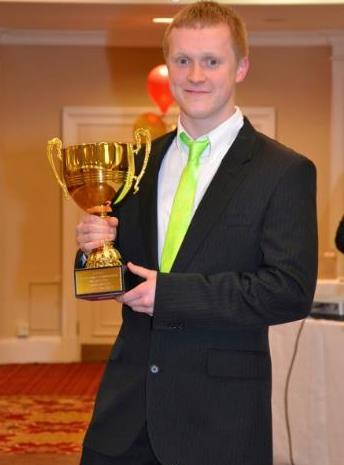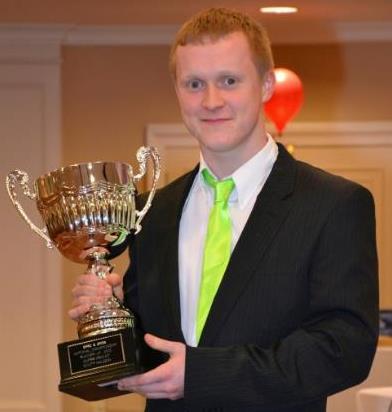 Scot Hauser my youngest son, 1st yr adult, taking well earned trophies, I know more to come from other clubs :) am so proud of him, watch him - he will surely take my title as the "Winningest Drag Racer in the UK" and will be worthy of it :-) Great 1st Season Scott, love Mum xxx
My baby boy in his 1st year of adult competition ....your mum is so proud of you xxx

my youngest son Scott in his new dragster ( chip off the old block )

Scott Hauser Does A Big Break Out In His New Built Dragster Made By HRC, Runs 8.12 Seconds @ 160MPh On A 8.20 Dial-In Which Made This His 3Rd Personal Best That Weekend At Santapod European Finals 2011 First Competition Meeting In The New Dragster After Licensing, Well Done To Driver: Scott & Crew Chief: Geof (DAD)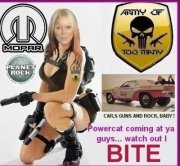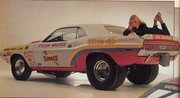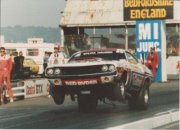 my face book pages come check me out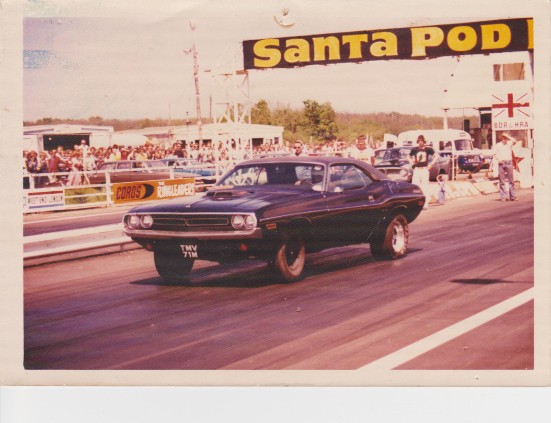 a real old one from '73, before the "paint job" by Slick Tricks Racing, but we made her beutiful between us and them, thanks Guys!
earning her keep...... advertising for sponsors, Custom Car Magazine, Bars Leaks and SUNOCO oil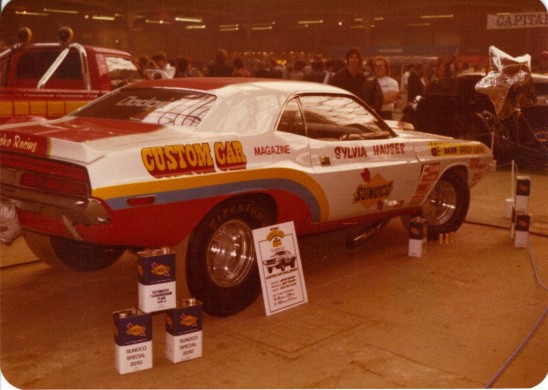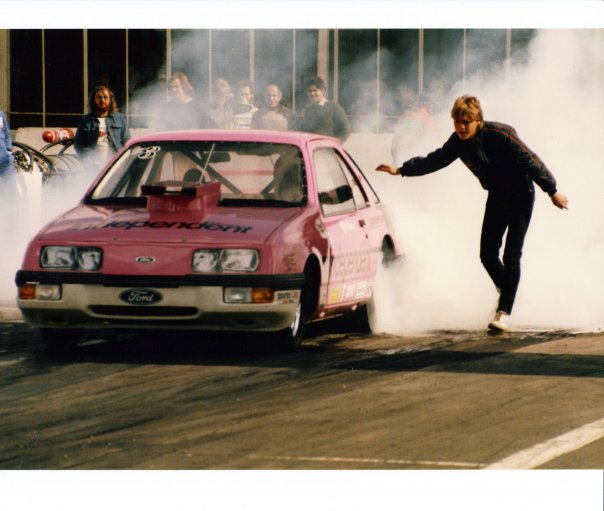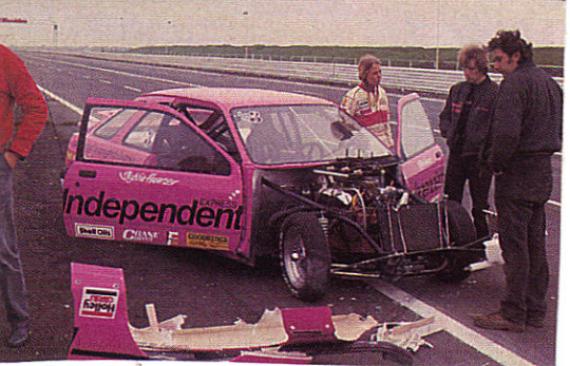 testing the "Pink Thing" Sierra at the Pod ,did a 360 hitting the guard rail ,Geof was not pleased !!!!...never happy with this car and always knew it was going to try and do me wrong !! ....pic from good friend and racer Steve Bingham http://sb-vintageservices.co.uk/drag-racing/...please call in and say Sylvia sent you :)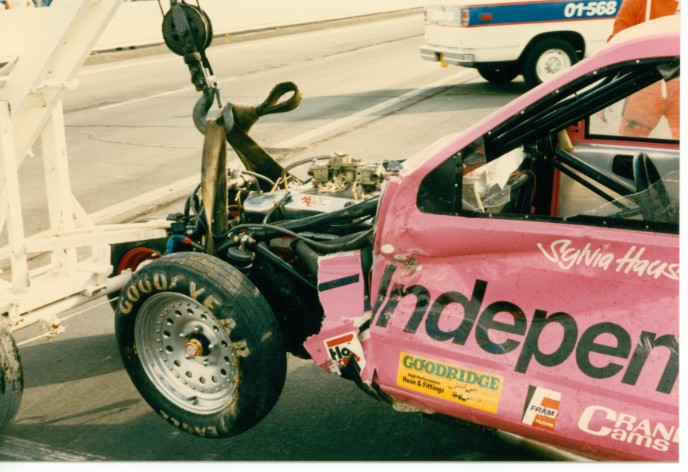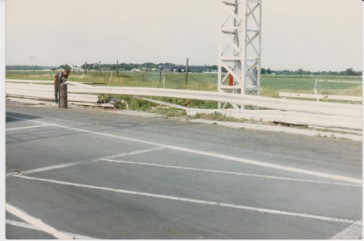 and i was right on my birthday the car tried to kill me !!! ( Summernationals Santa Pod July 1986) thankfully Geof built the car as a left hand drive as a huge lump of concrete took out the top of the carb off luckily cutting the engine, but ended up on the passenger seat; could have killed me!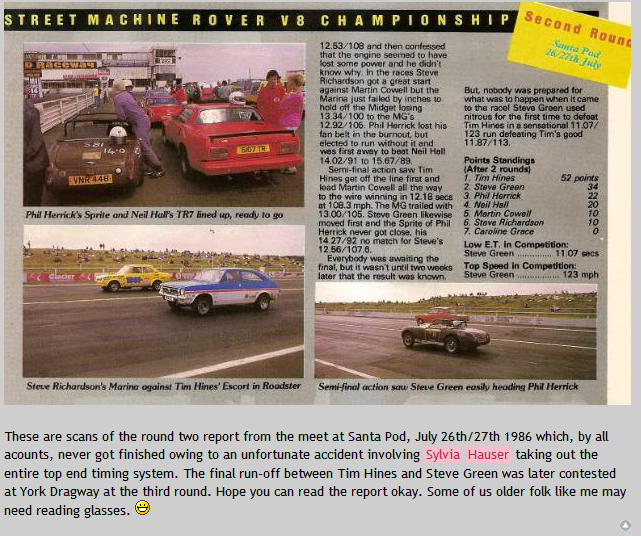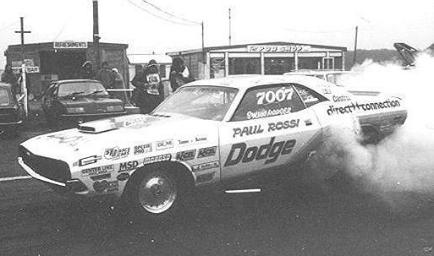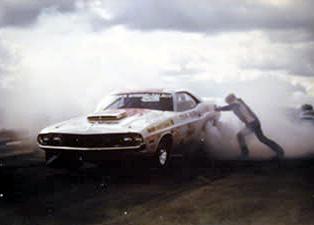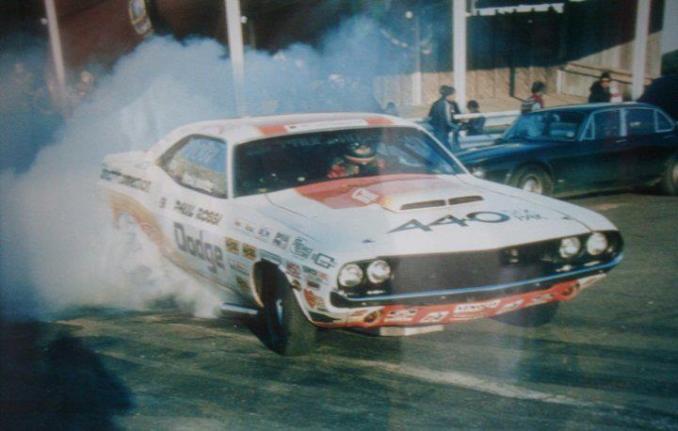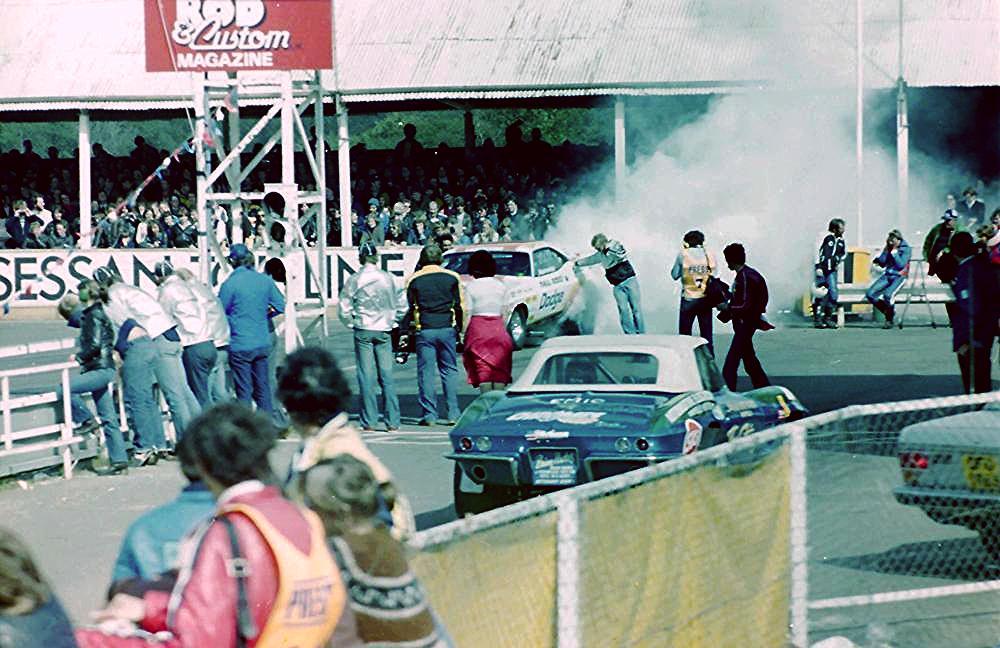 Giving it some " Sylvia "...doing what i do best, wow the crowds, tiz what they wanted !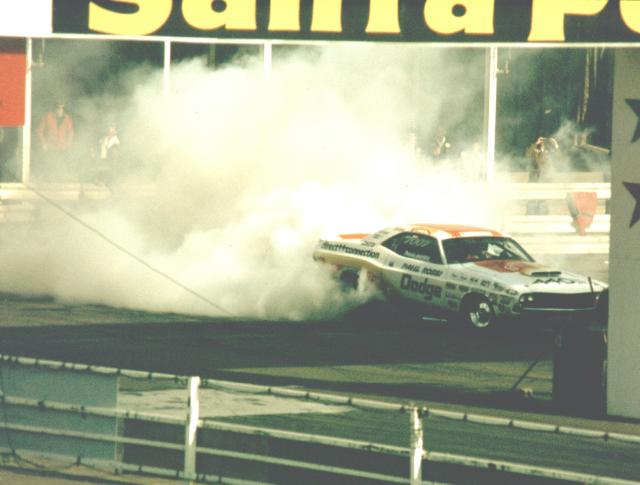 Always did the biggest burnouts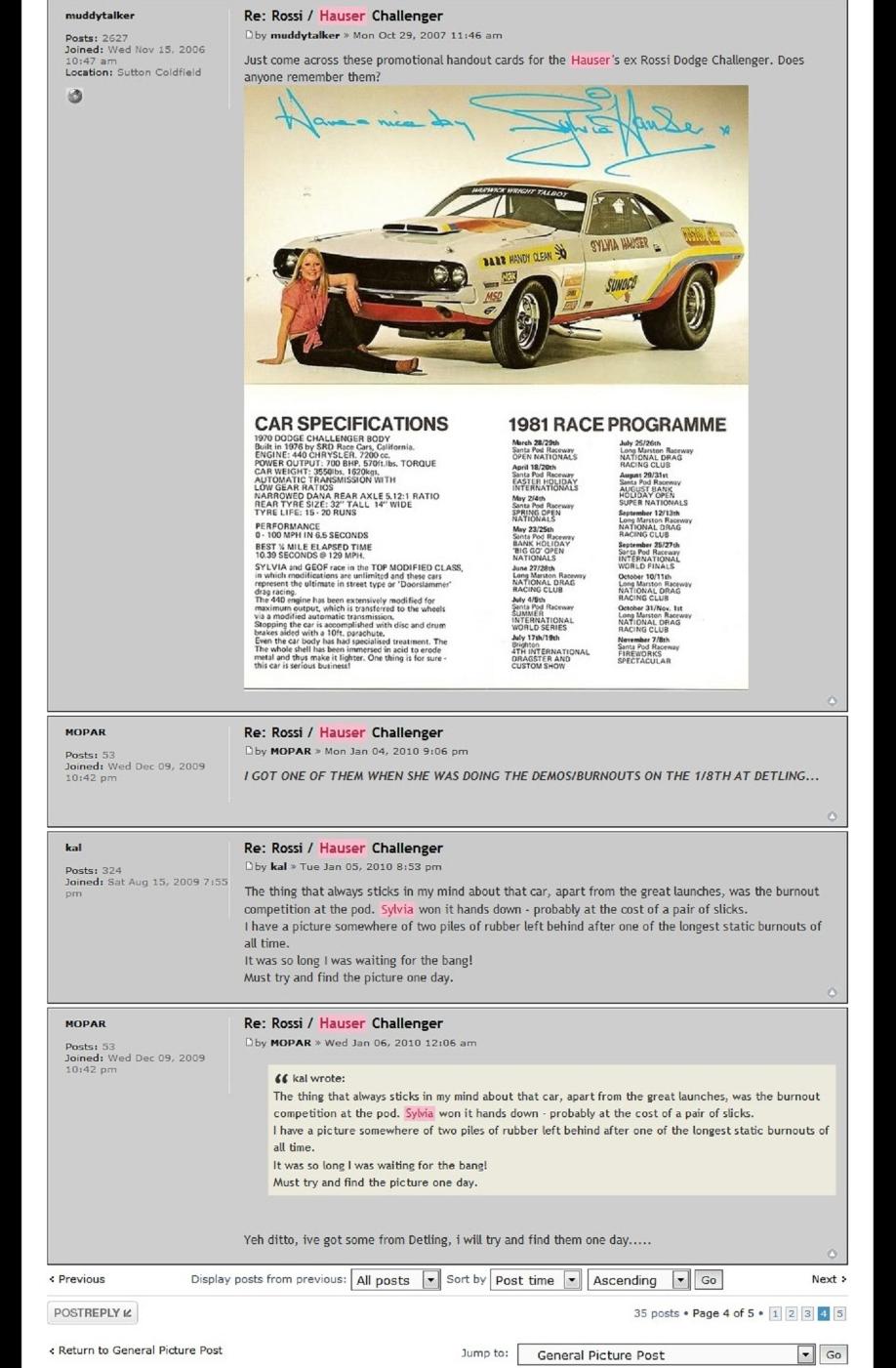 What people remember about my huge burnouts "doing a Sylvia" :)) page copied from "UK Drag Racing Nostalgia website" ...hey give them a visit ! ...tell em Sylvia sent you ... http://www.ukdrn.co.uk ... lots of great articles on the "golden years" of British drag racing ... a mine of valuable info and facts ! :)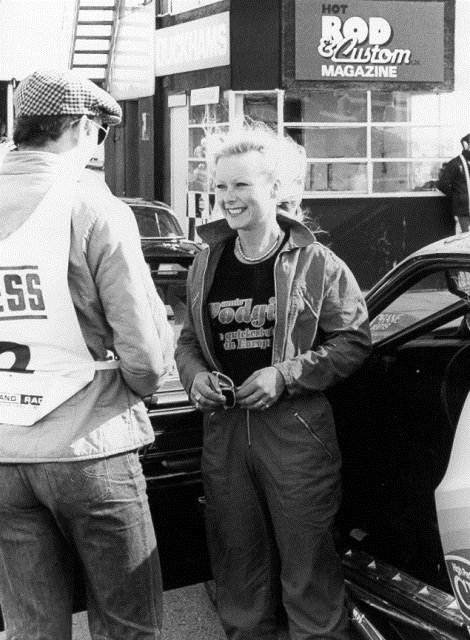 Winning cash ! and trophy for the best burn out at Santa Pod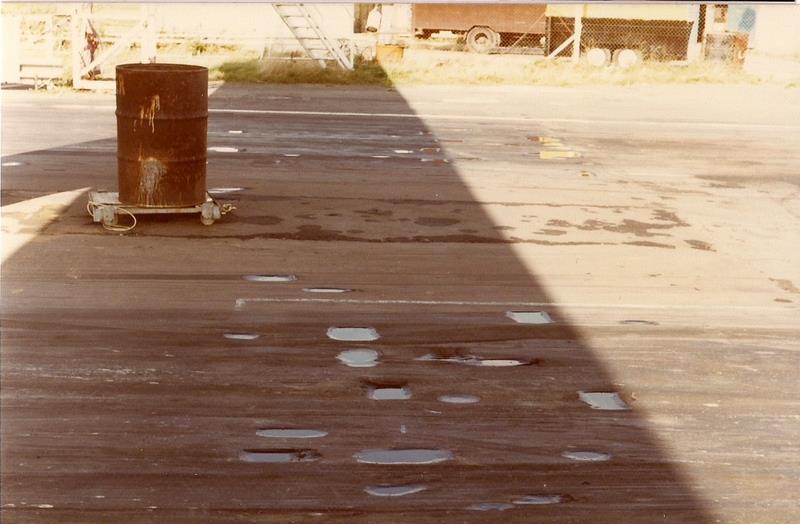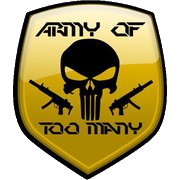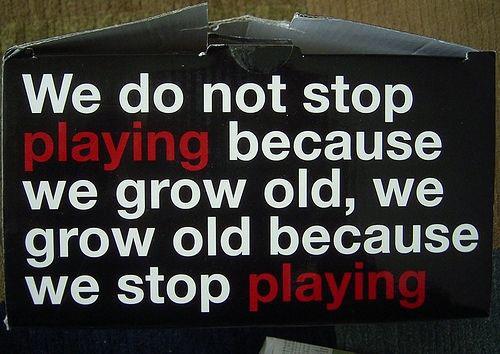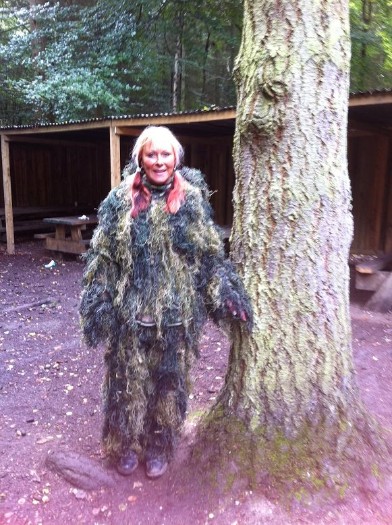 me in my paintballing Ghillie Suit lol ( like to dig in and take them out )

MY PAINTBALL PAGE..DROP IN AND SAY HI XX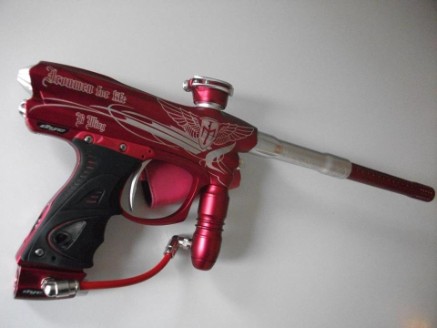 limited edition Dye DM7 Ironemen Billywing, one of only 4! - am really pleased!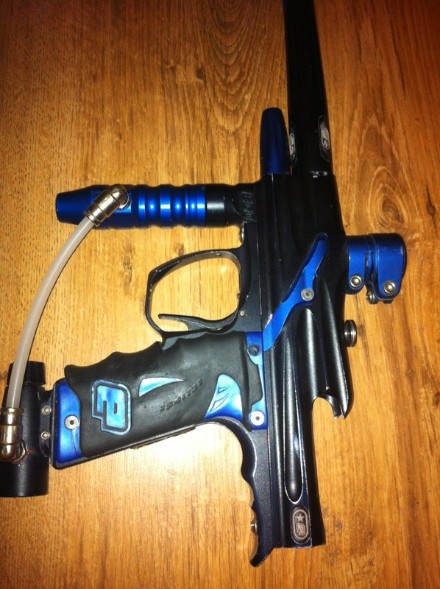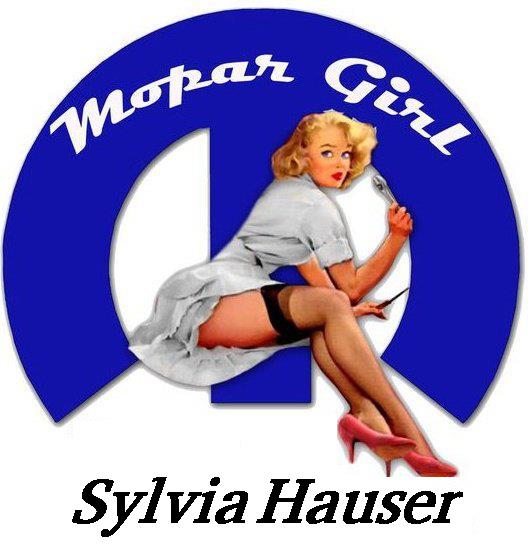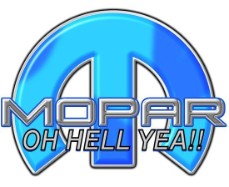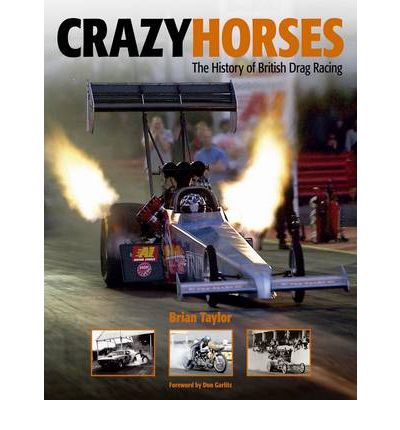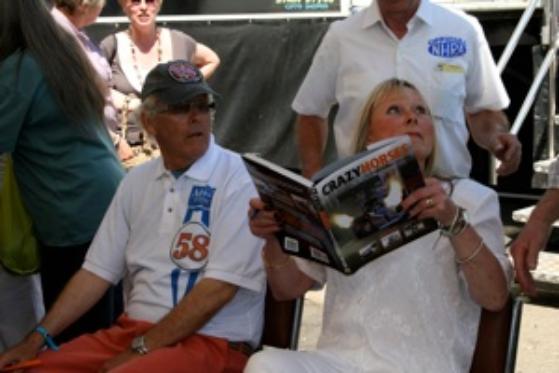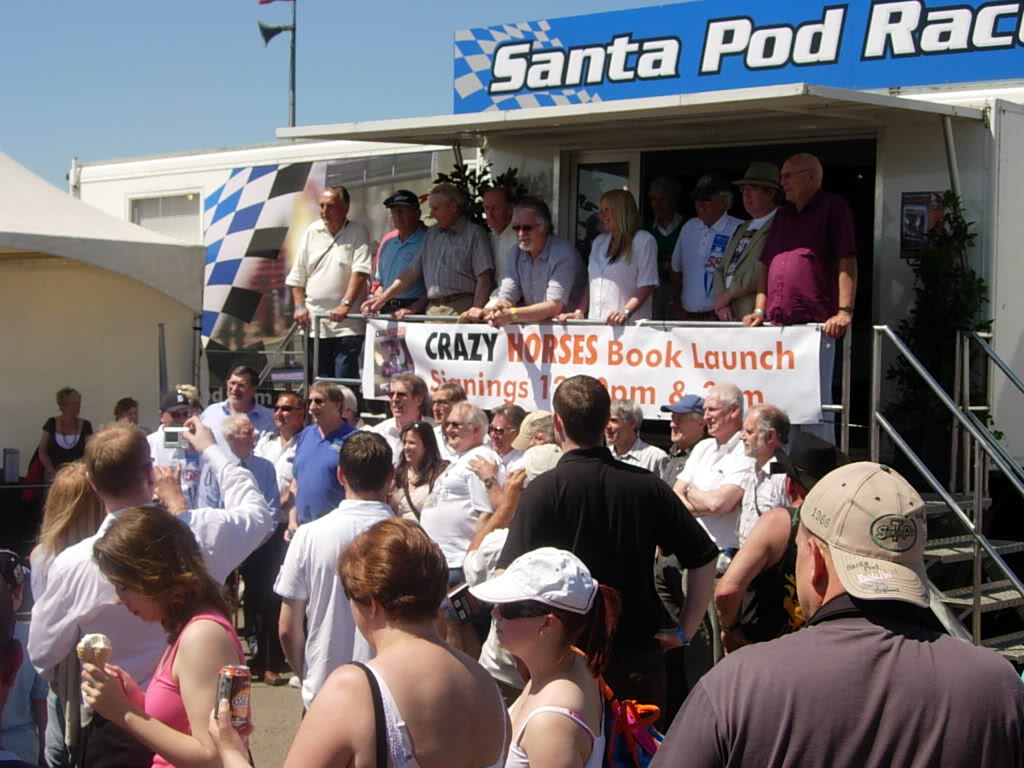 (left to right) Stu Bradbury, John Bennett, Keith Bartlett, Dave Lee Travis and me (Ivan Sansom photo)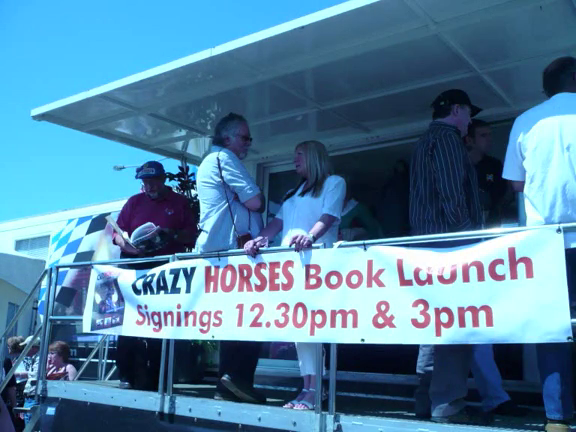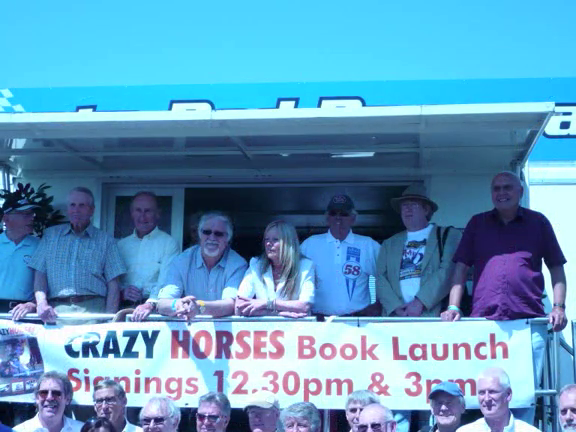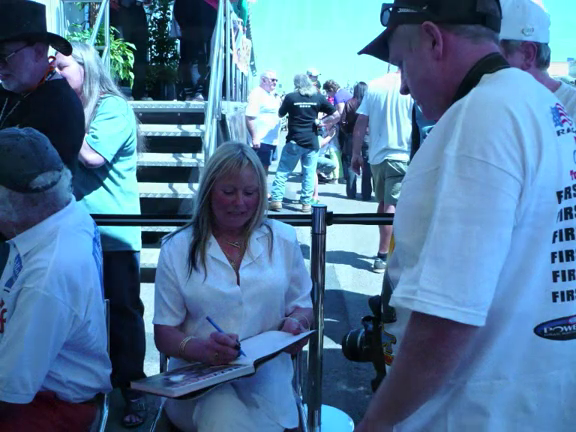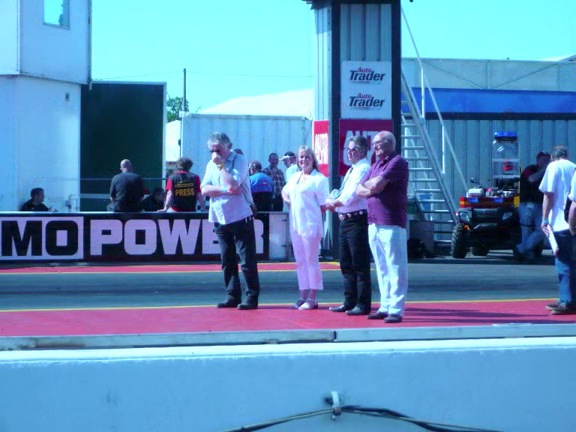 above ....day out at Santa pod to launch the book Crazy Horses ...great day out ,with my fellow drag racer Dave Lee Travis who was inducted into the British drag racers hall of fame..........please go onto there web site and vote for me as i was and is the winning-est British drag racer of all time http://www.britishdragracinghof.co.uk/ ...use the contact form and vote for me ..please :) ...you have to be nominated :))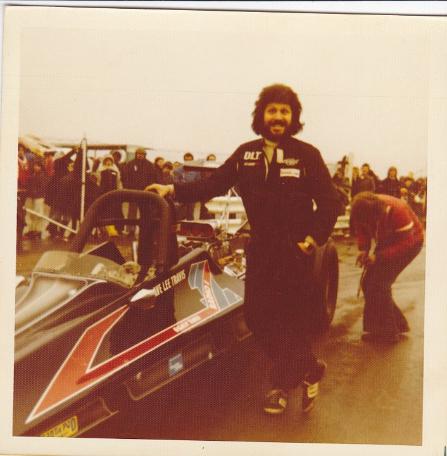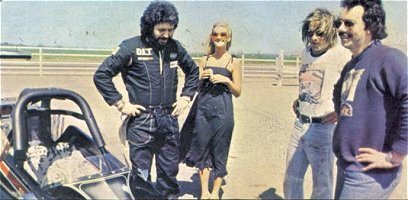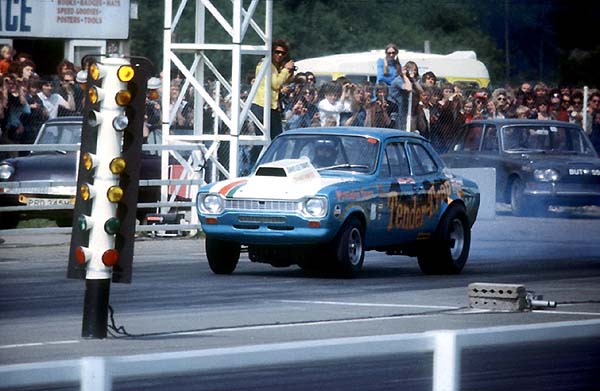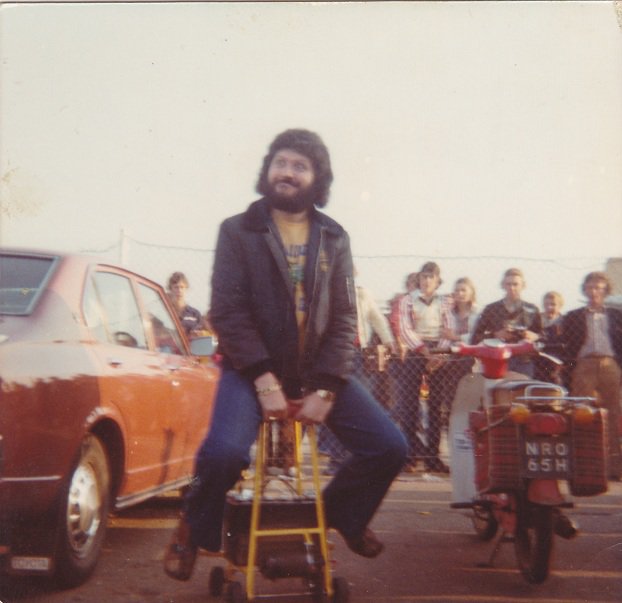 Dave lee Travis at the Pod ...great friend and fellow loonie haha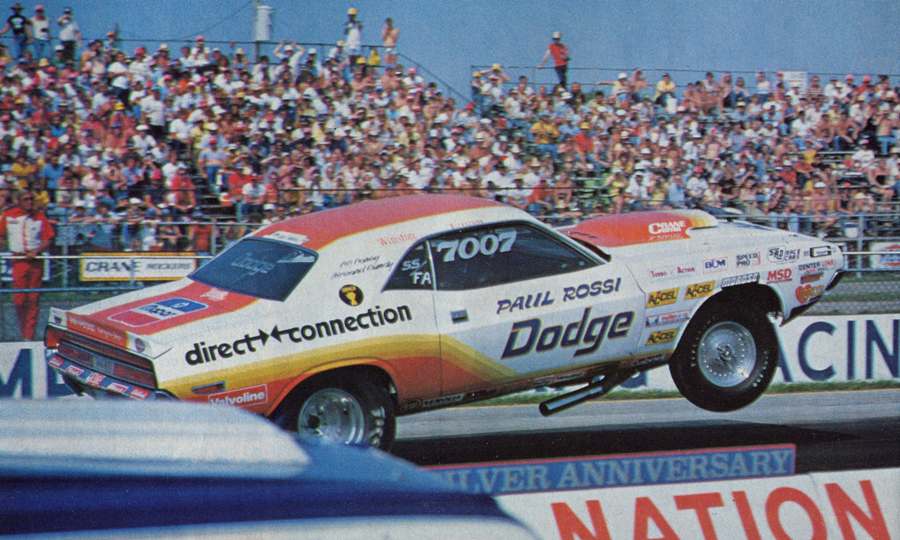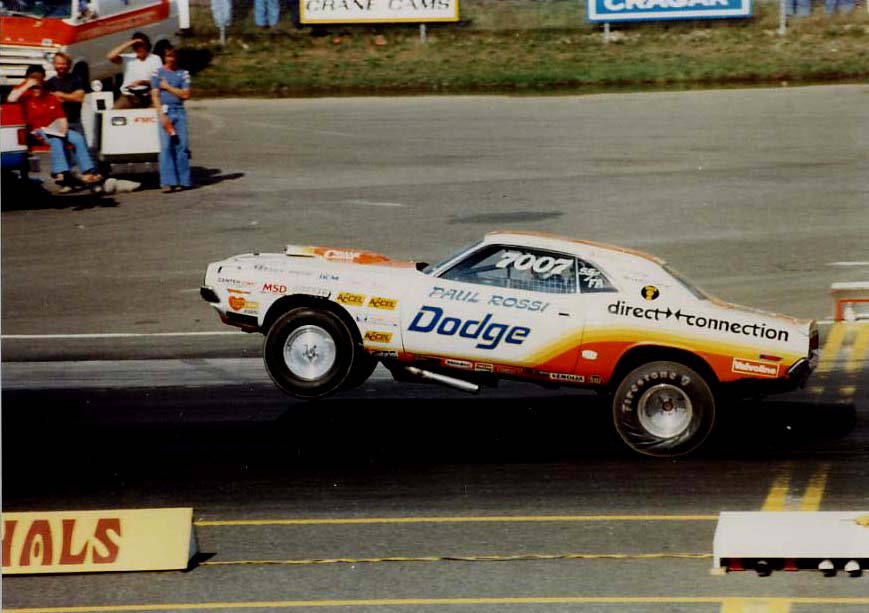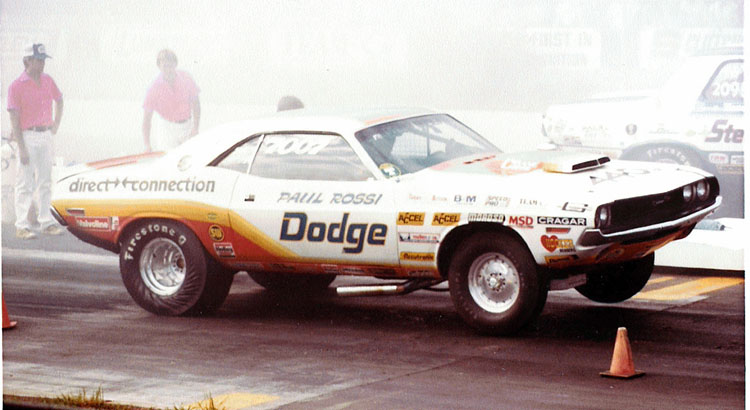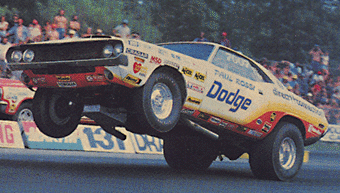 my big beasty and fav car at the hands of Paul Rossi the states side owner i bought it from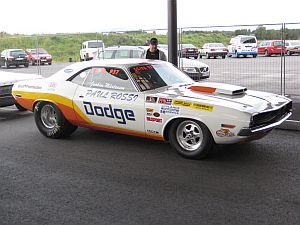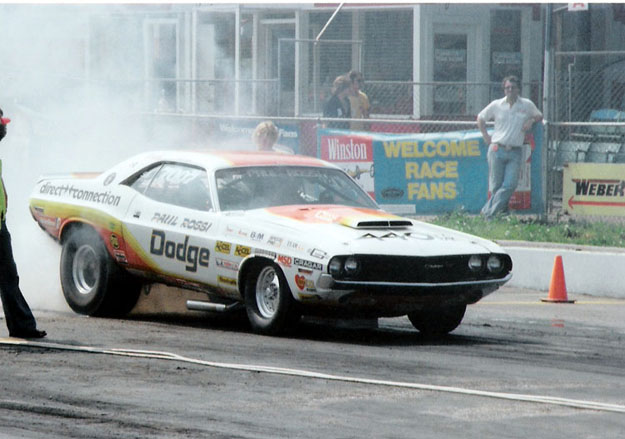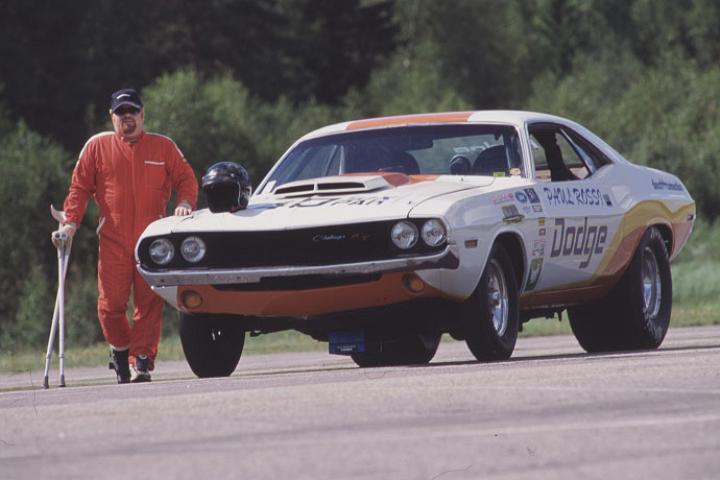 and now in the good hands of friend Joakim Martenson ,fully restored ( bring her over to the UK and let me drive her again ..wink lol)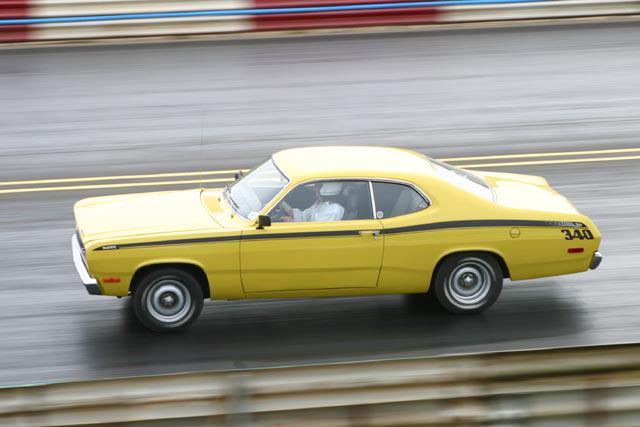 Mopar Madames will be hitting the track in 2012-Mel McClaine and me in her trusty "prozac" Plymouth Duster.......look out boys here we come lol ,just for FUN this time ......( may well kick some ass too ) the womans mad letting me loose in her car haha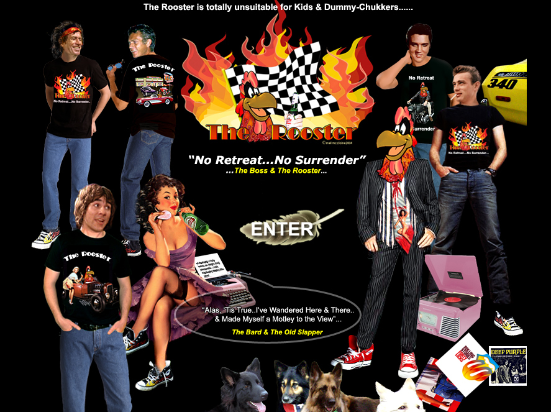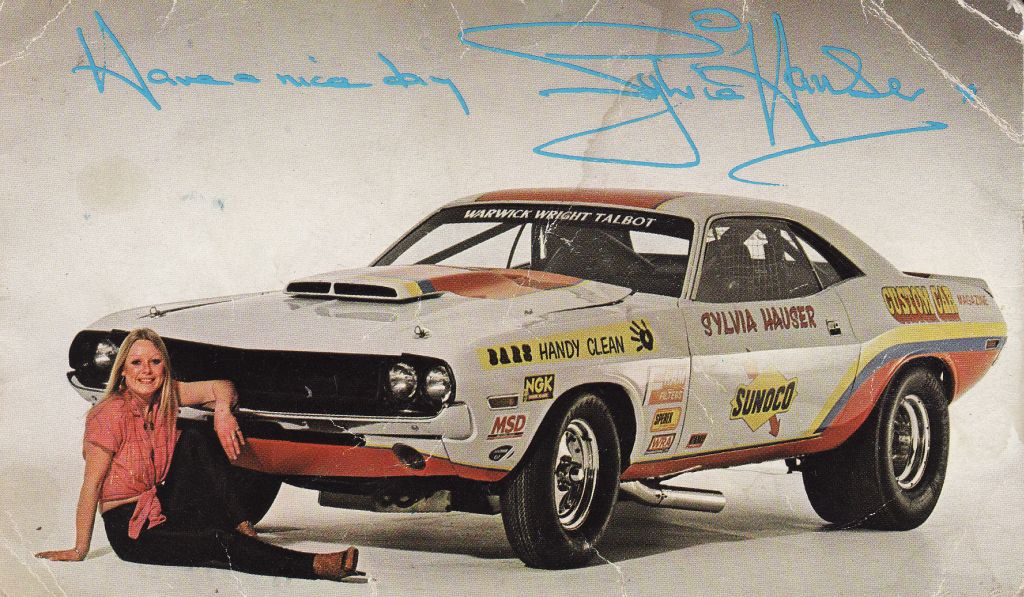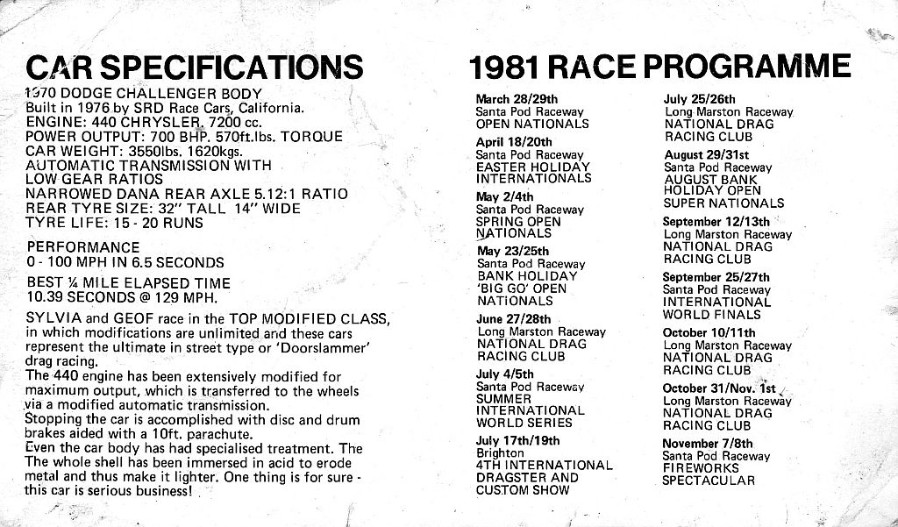 My song ;-).....LOVE love love this ....FASTER ..yesss !!!

Reminds me so much of Jim Morrison ...always will love Jim ...we WILL meet up babes xoxox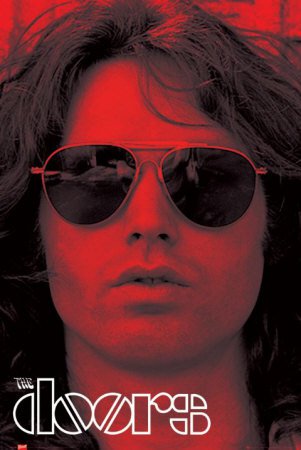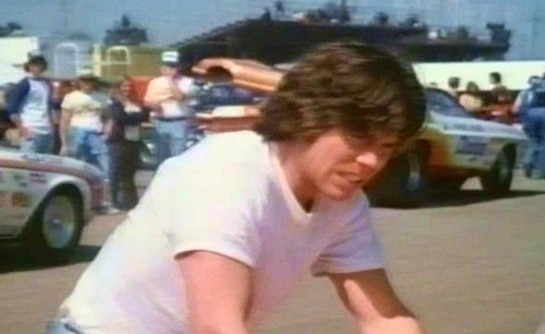 One for the boys .... Guns , Rock Music , Mopar Muscle and Hot Girls " WINK " are made for each other ...giving it a big dose of "SYLVIA" :)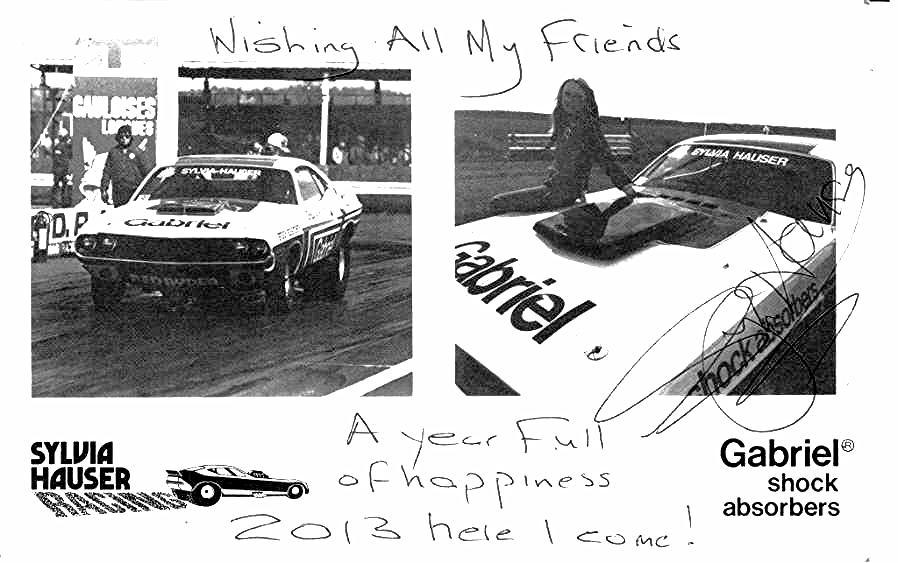 Here's hoping to be back on the track sometime in 2013.... Mopar Nationals, Santa Pod in July and Dragstalgia again at "the Pod" ......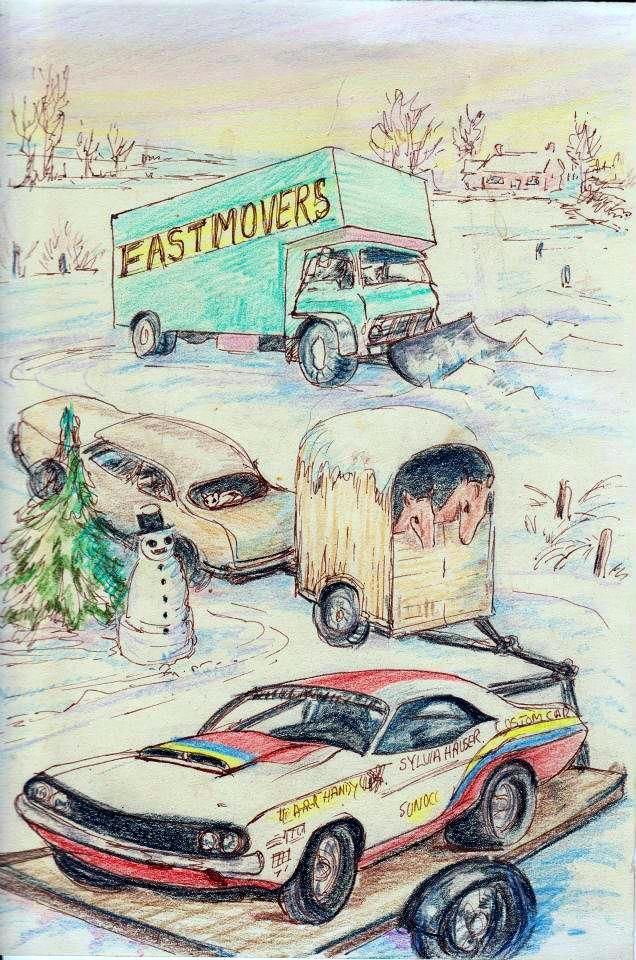 Our move to Bedford Road, Rushden.
Card drawn by Geof's mum who was brilliant artist.