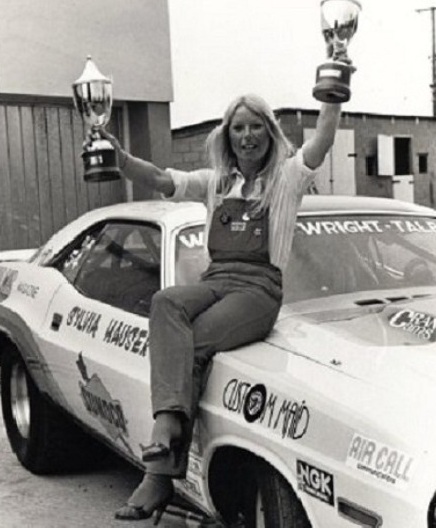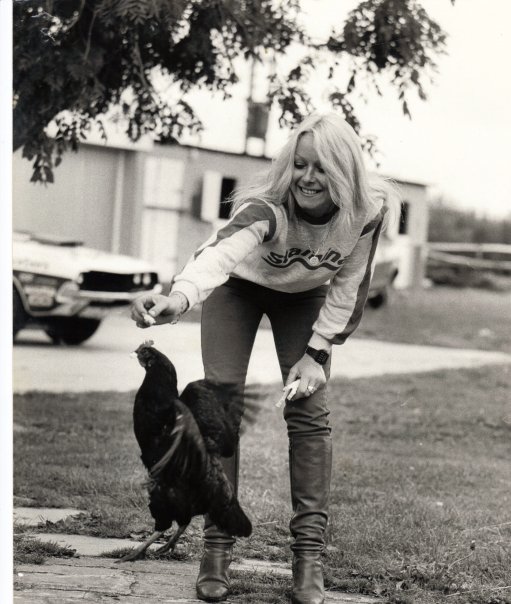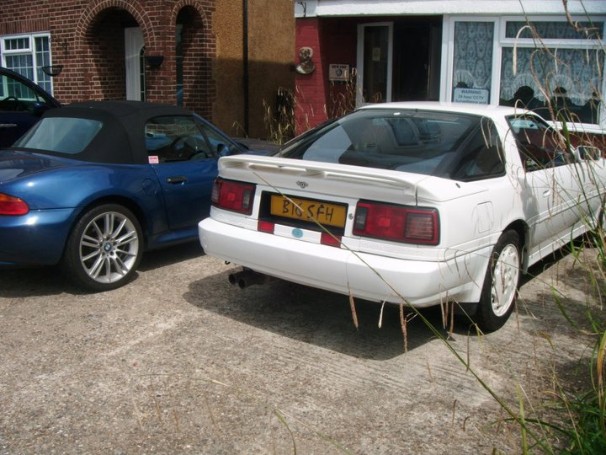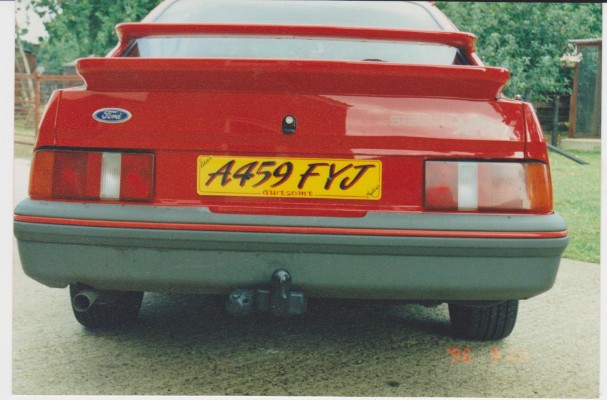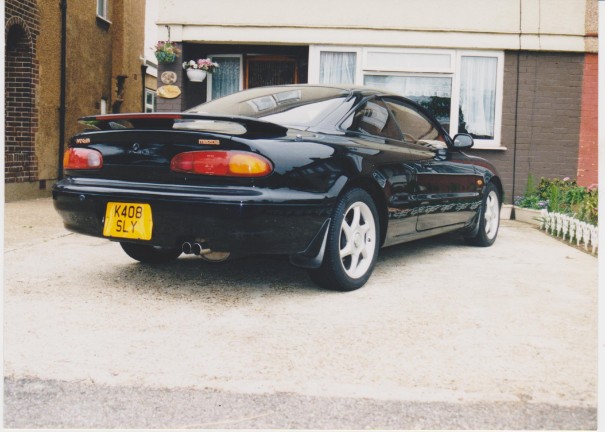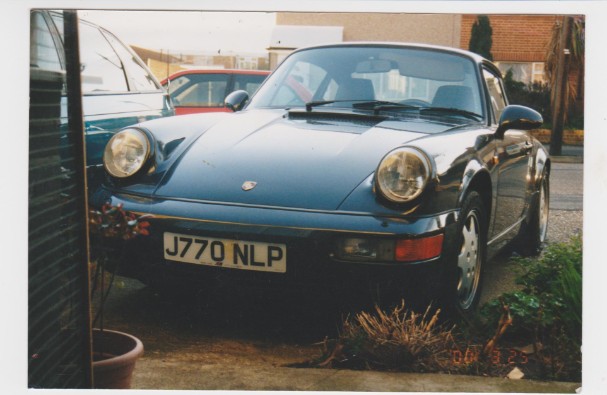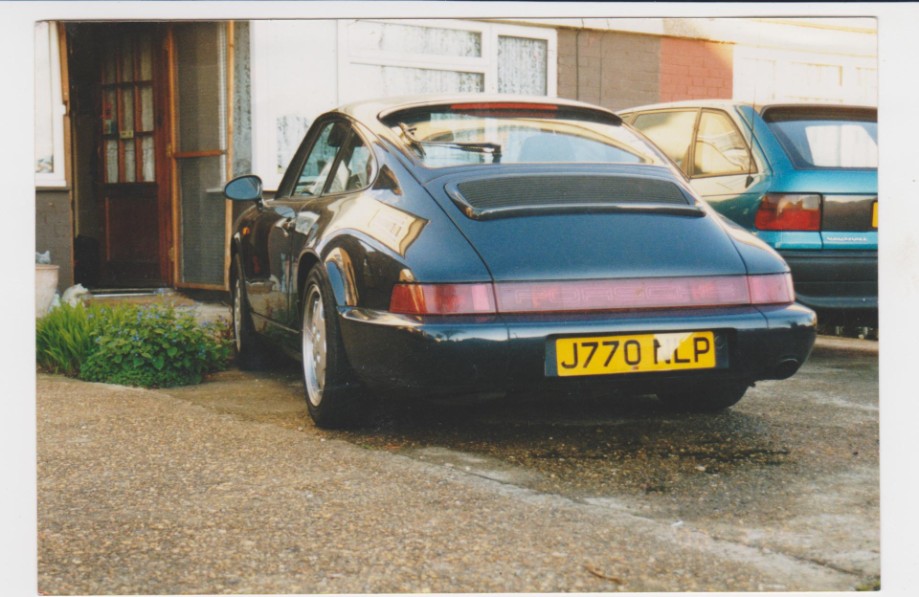 Some of my "road rides" have to raid the loft to find all the rest........ bear with me and I hope I get this site done before I bite the bullet!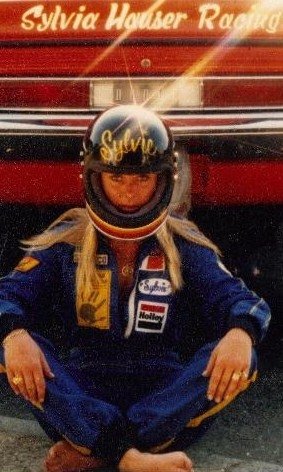 The Photo of me above was taken in a lay by on the A6 in February, about 7am in the morning, freezing cold! It was featured in the first issue of the News of the World "Sunday" Magazine. Photo shoot for Sunday Telegraph.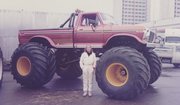 Me with "Bigfoot" at Bologna Motor Show in Bologna Italy, I had some real fun it that and the crowd loved it!

In Italy they throw sweets at you when they appreciate you, I got bombarded with "Tic-Tacs" it was so funny :-)

Gave the crowd what they wanted of course, 360 degree burn outs in the Dodge
.... also ended up with another sponsor "Spartex" who gave me another firesuit, fireproof gloves, boots etc. etc. (wearing in photo opposite)
Italy was great, great people, food etc. in fact everything stops at mealtimes,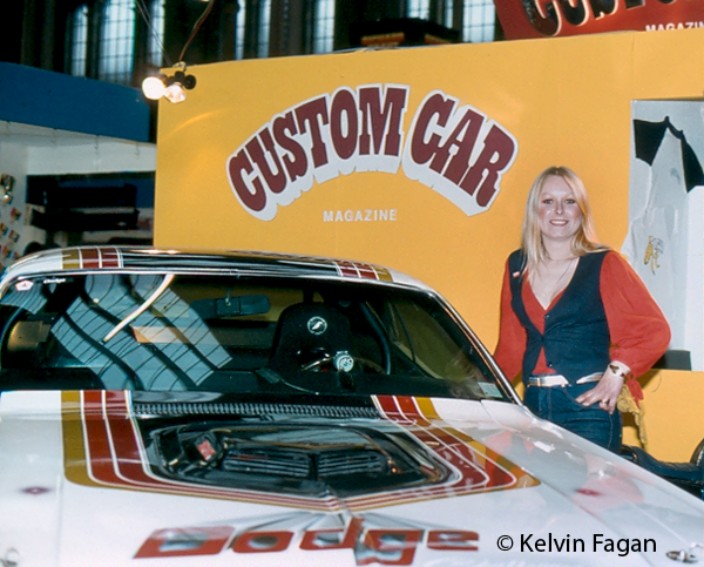 what a poser lol...........1982 Custom car show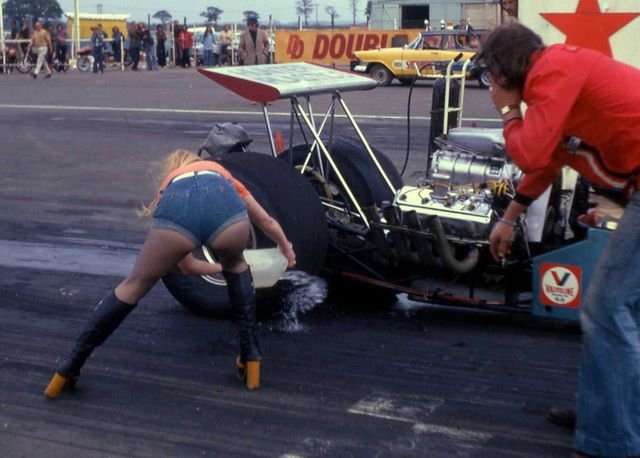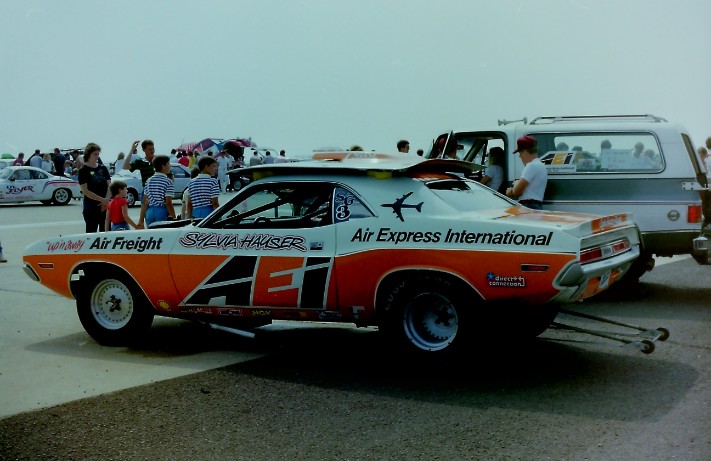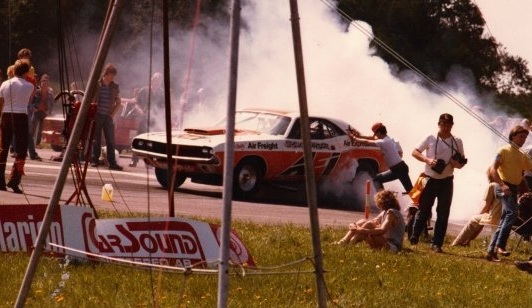 In Holland - smokin' - the annual "sprint" - I had the fastest run of the day and set new track record - got it on video.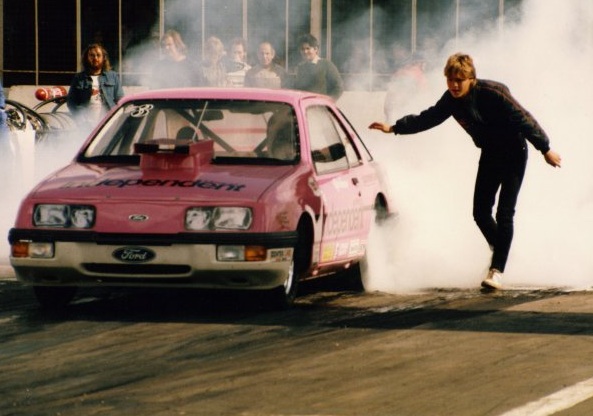 Giving it some "Sylvia" in the Ford Bodied Pink car in 1985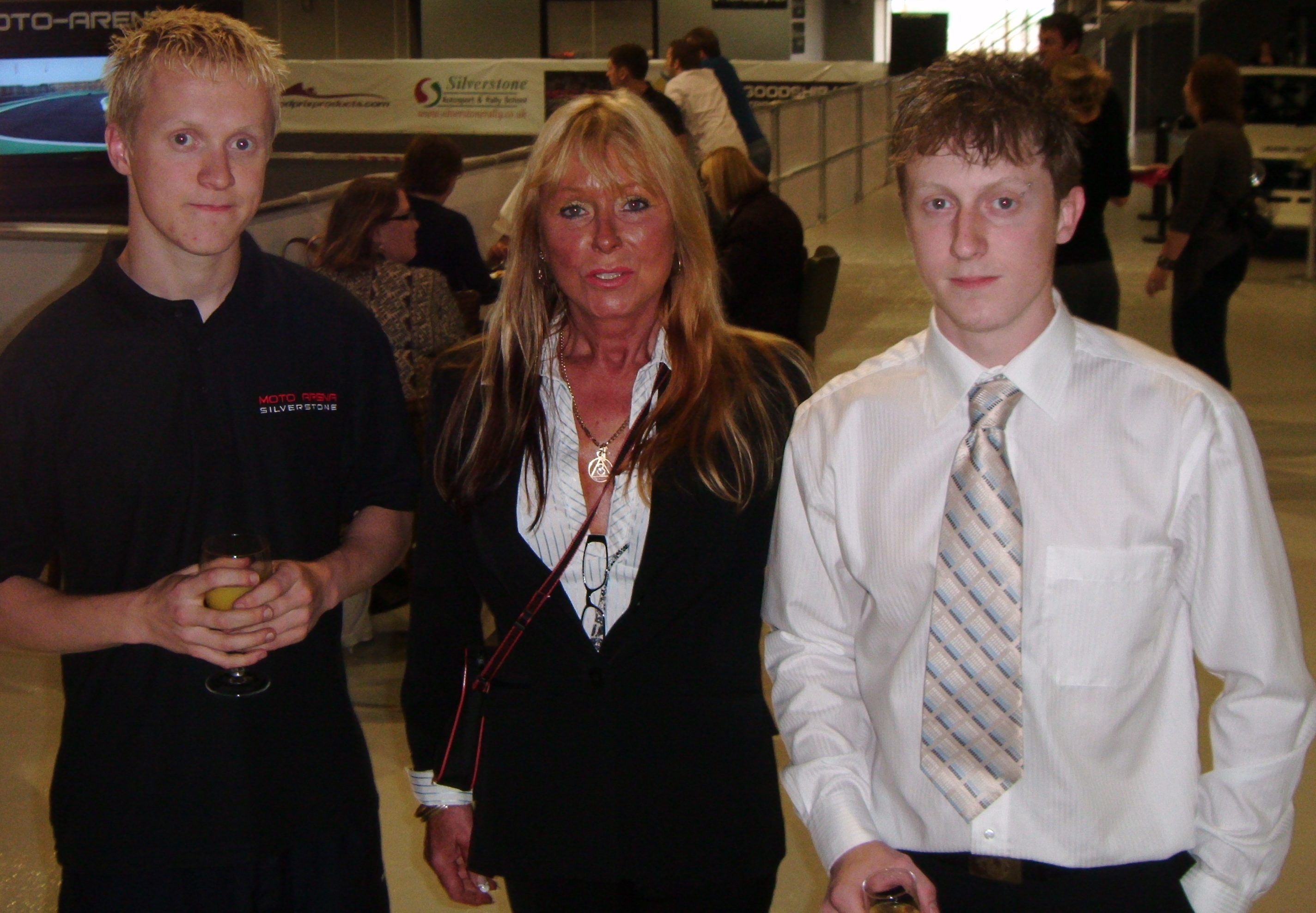 With my two sons in September 2011
(dreadful photo of me, was overworked, underpaid and quite exhausted when the photo was taken at Moto Arena Silverstone,
worked so hard for the owners and ended up well out of pocket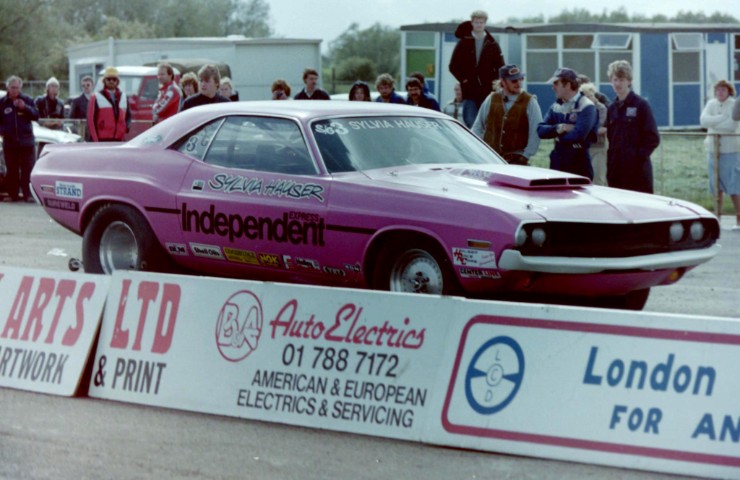 A rare photo of the Paul Rossi dodge in PINK!

Sadly during first test run with the Sierra, she went out of control and hit the fence on the Thursday,

we were racing at the weekend, so my incredible team quickly re-sprayed the Dodge in my Sponsors colours so we could ensure they got their publicity,

but it was a nightmare, we had to change EVERYTHING from the Sierra back to the Dodge,

plus get it painted....
God Bless my crew at the time, Geof and Carlo Gandolfi plus Chris and Jason for all their hard work getting me racing for the weekend - WELL DONE GUYS - YOU WERE ALL WONDERFUL!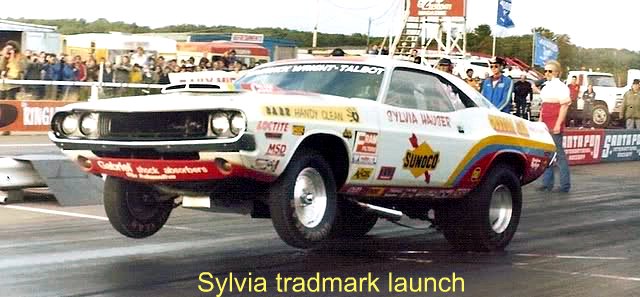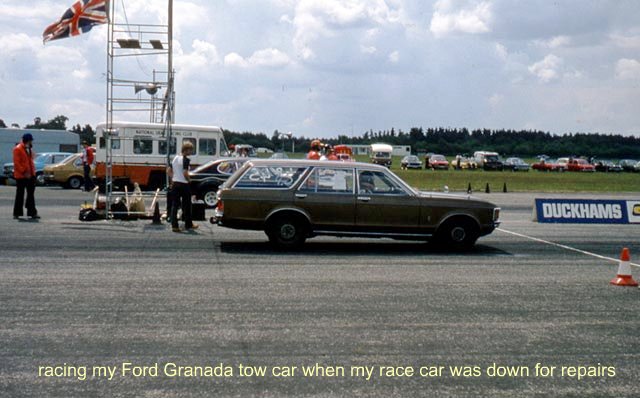 The photo's below show how fit I was, still am! Whilst the other guys were "pub racing" I was either at the gym working out or playing squash. My physique was 38 24 31 (a
All shoulders and pure muscle, like my cars :)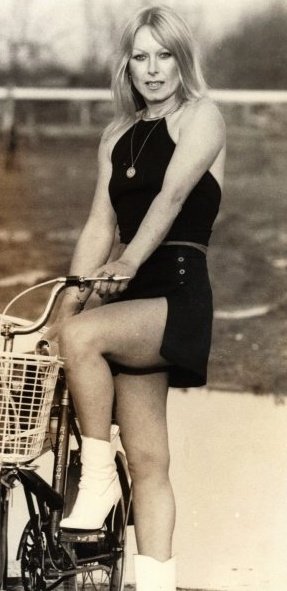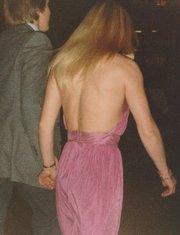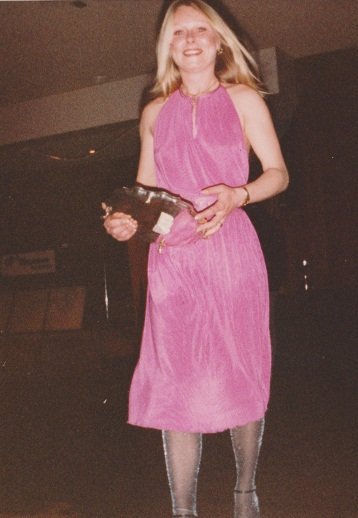 (Above)
British Drag Racing Association, Dinner/Dance awards presentation, here I am picking up the prestigious RAC MSA Overall Championship Trophy for the third and last time, I retired from the sport the same year - to have my two wonderful son's, Jay David and Scott - they are both National Champions in Drag Racing and Scott is also a Champion in the RC Racing we do now.
my first TV appearance, 1981


pause or mute music if you want to play the video :-))

C__Inetpub_wwwroot_mp3.progarchives.com_Hawkwind - In Search.mp3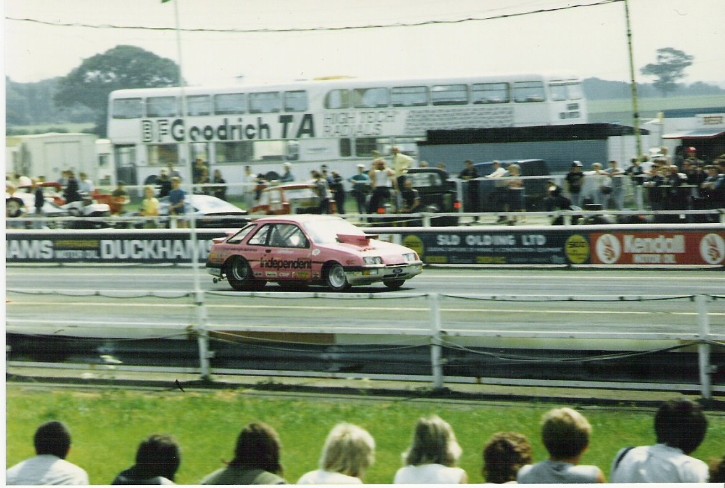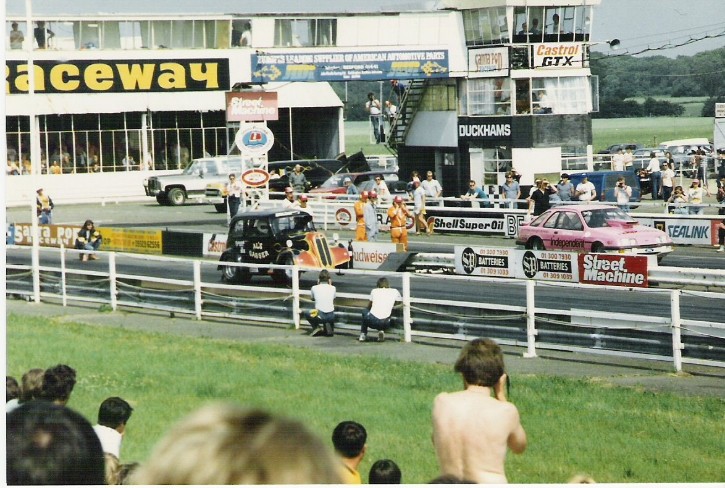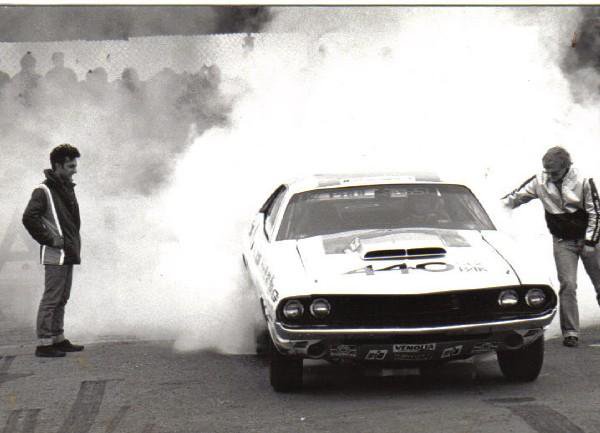 Above is the infamous stwatic burnout at the World Finals at Santa Pod in 1981 - where I took the trophy from under Don "the snake" Purdholm's nose - he did 1/4 mile burnout, I just set the tarmac on fire! left two big dents, LITERALLY smouldering red and covered the entire crowd in the barn with thousands of molten rubber balls, no one has every done a static burnout like this before or since
hence my "trademark" - "Give it some Sylvia"
as I was told by lotsa fans - it used to be "give it some wellie" !

I hated running against these little cars, had to sit on start line for ever, watching them disappear into the distance before I could leave the start line, it seemed like an eternity, ask any bracket racer..... however it was apparently a shock for them as I sucked them in and took 'em out right at the top end and almost blew them over as I passed them just before the finish line.....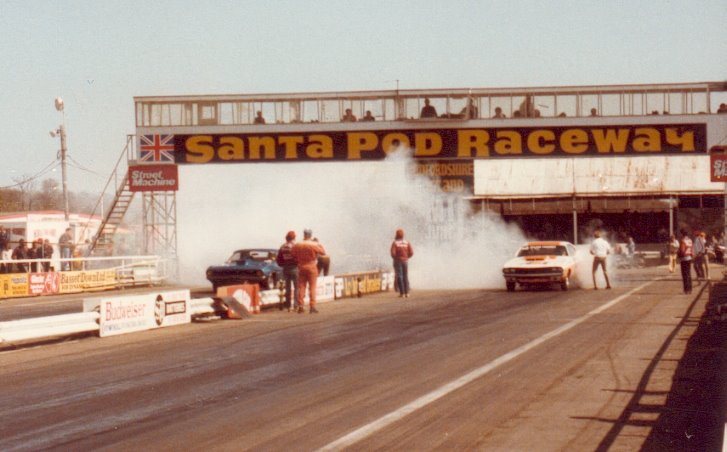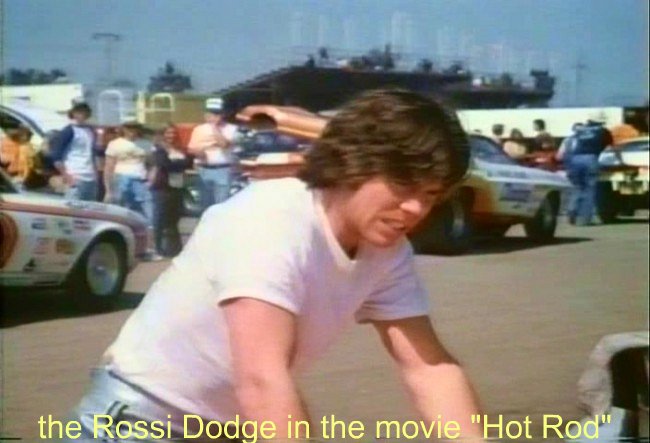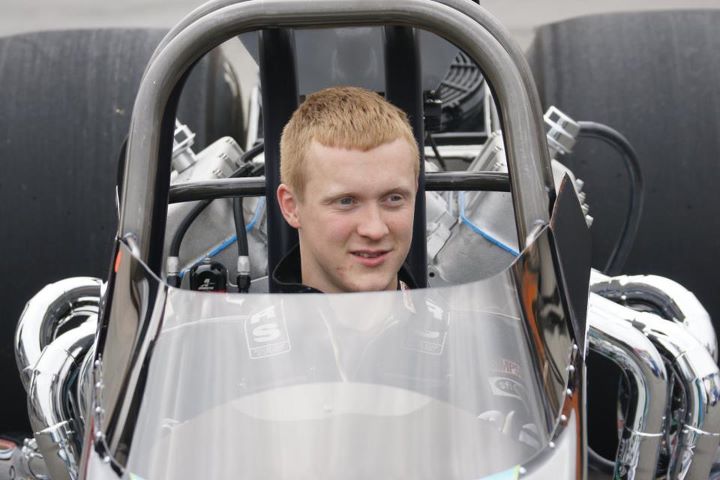 My Baby Boy, Scott, debuting new Super Pro ET Dragster at Santa Pod in 2011, well done baby, you did good and will show 'em all in 2012,
GOOD LUCK, your Mum Loves you !