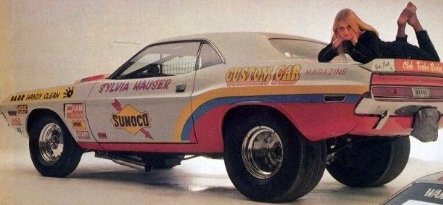 10. Foreigner - Urgent.mp3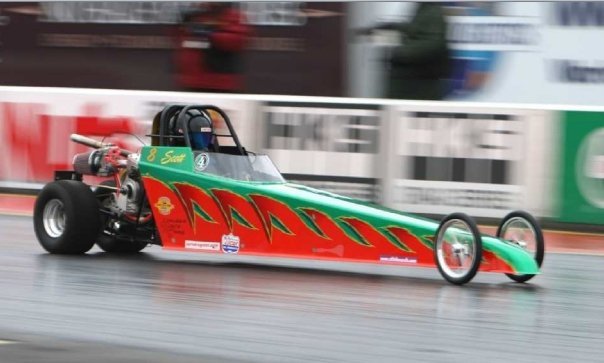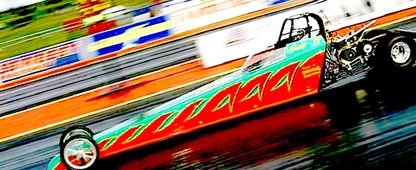 Scott Hauser, British National Champion TWICE with his dragster at Santa Pod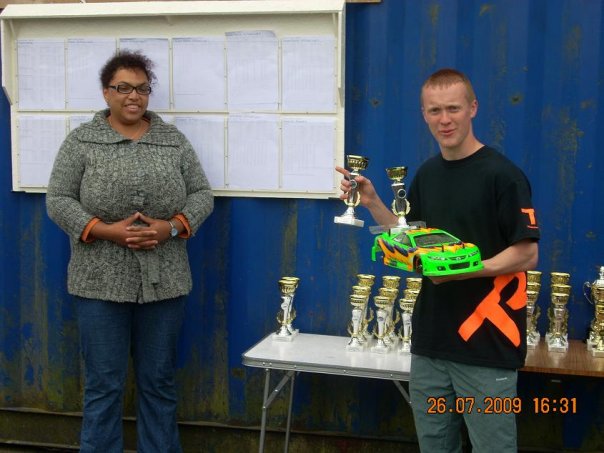 Scott, my baby boy picking up a couple of trophies for his RC Racing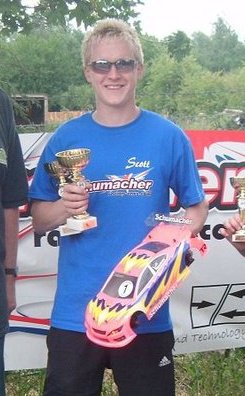 Scott my Super Star - so proud of him, so sad to lose him......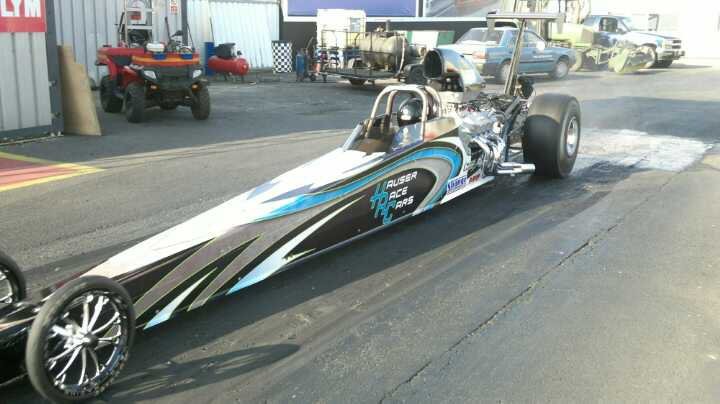 Scott debuting new Super Pro ET Dragster at Santa Pod, August 2011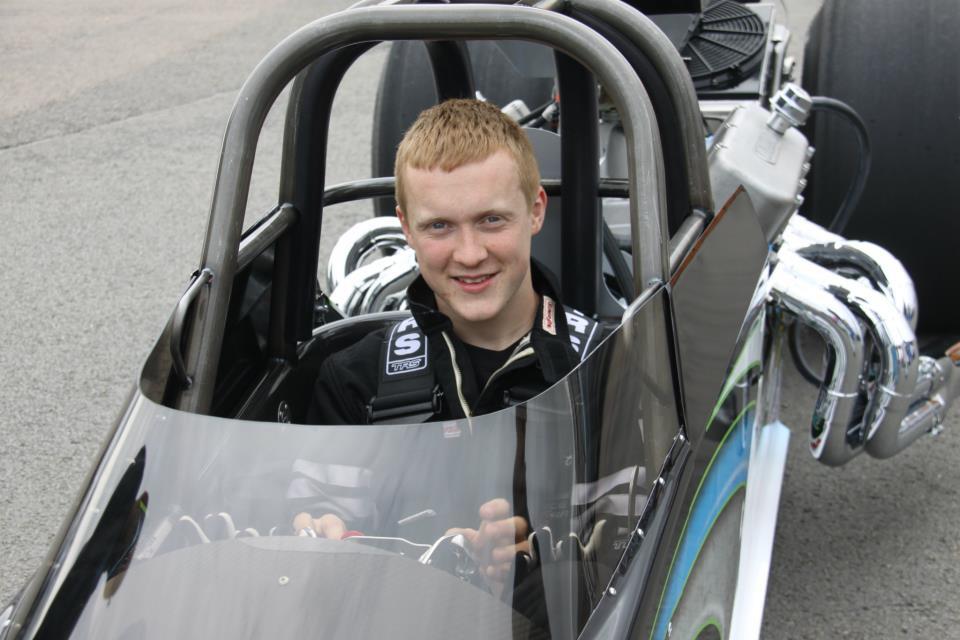 Scott - my son with an attitude!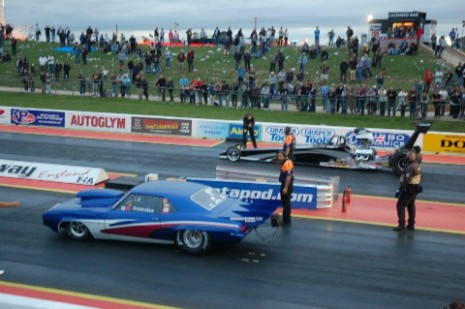 Scott in competition at Santa Pod August 2011 - first time out in new car, right lane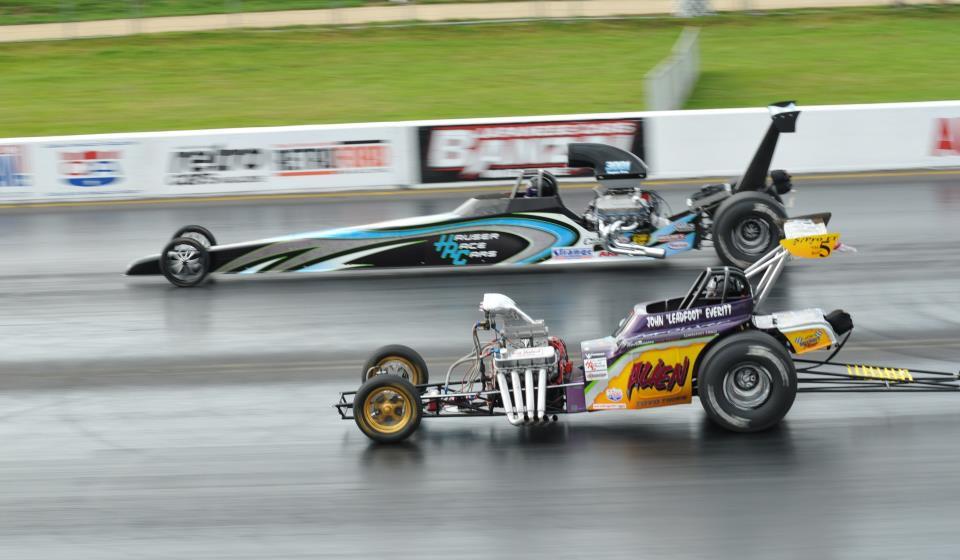 They were both such lovely babies, now grown up into beautiful men, love them both so very much - they both know that, will always be here for them, they are so precious to me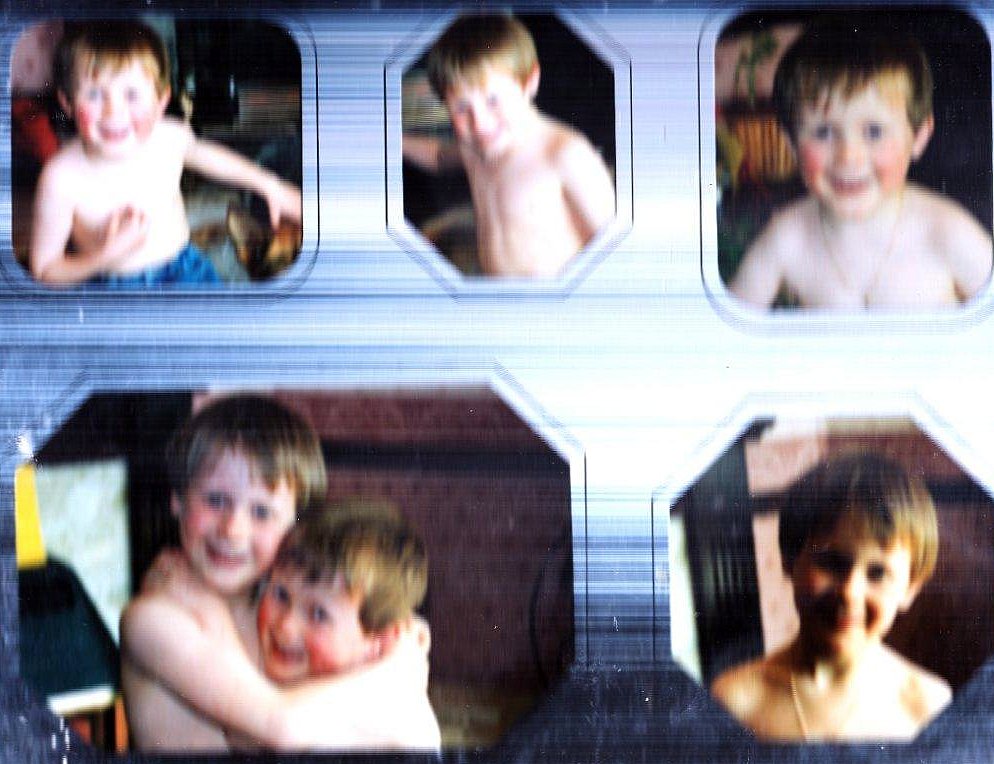 Scott and I at Silverstone Rally School in December 2011 - had a great laugh, lotsa snow, mud etc., I thought it would be good for both my boys to learn to "drive" handbrake turns, control car in bad conditions etc., instead I got told off by owner, both boys did real well, but apparently I am an animal and car wrecker!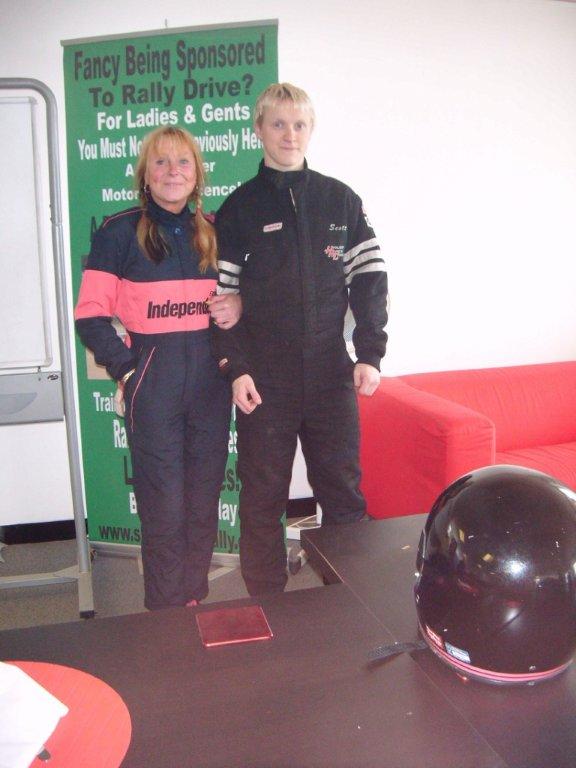 Scott - of course with attitude - thats my baby, love you !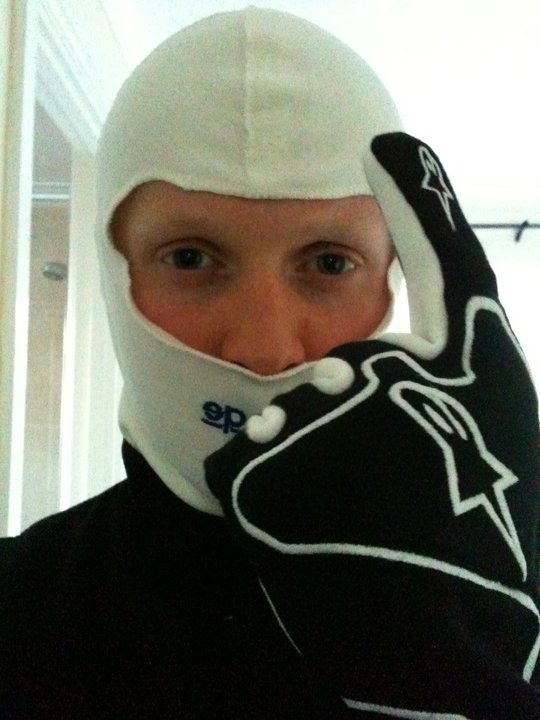 Was currently sponsored by Air Express International - hated the colours but money talks!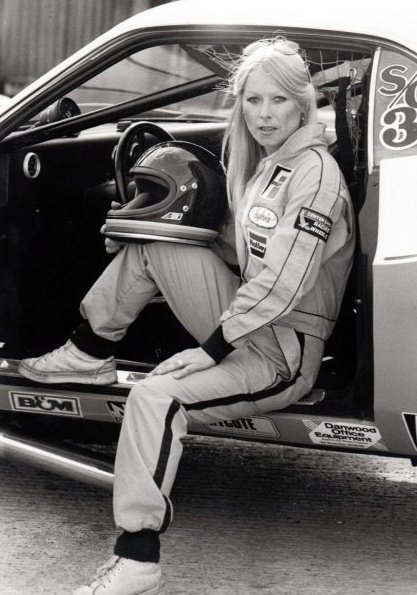 Photo taken by friend in my horses field! It got used for so many Newspaper and Magazines!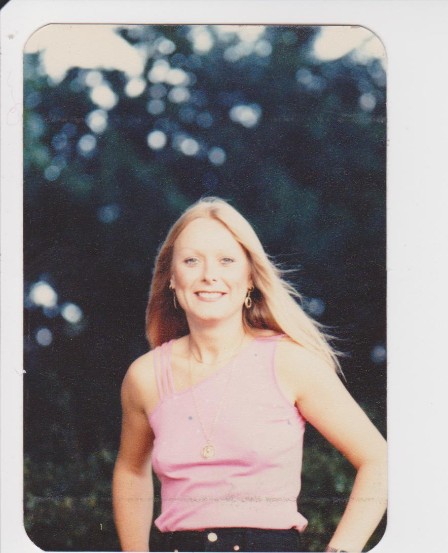 From Custom Car Magazine photo shoot in 1981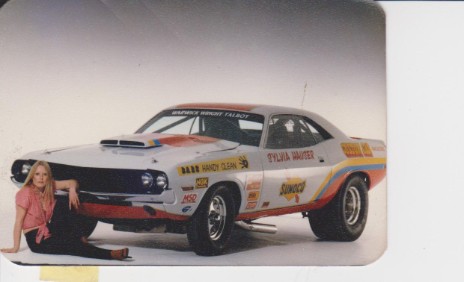 Just Chilling out in between races!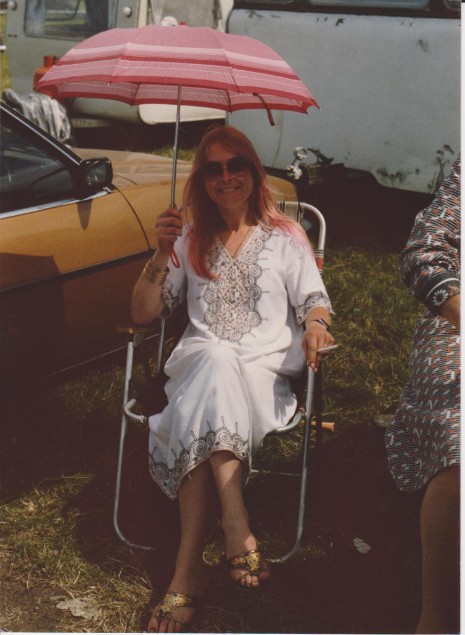 Things we do for our sponsors ! Me with my Squash Raquet, and fit was an understatement!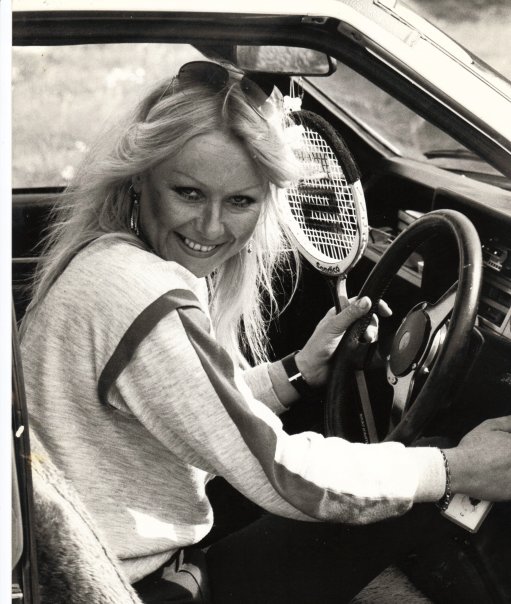 With "Wilma" chicken, she was my pet, did tricks and all sorts!
Here, she was flying up to take treat from me, she was almost human!
Also she got very drunk once when I had Katie and Peter over, sitting in the garden, glasses of wine on the ground, she had obviously gone round drinking them, I saw her laid upside down under Peter's chair, feet in the air!
I thought she was dead, picked her up and realised she was rat arsed!
Drunk as a skunk - or chicken! put her to bed, always wonder if she had a hangover!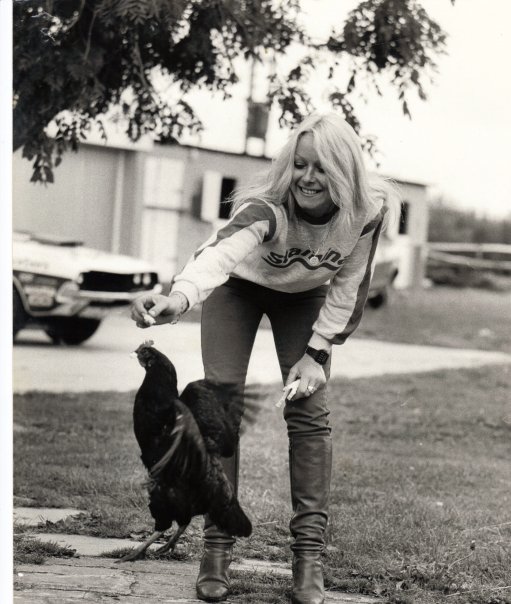 All shoulders and no hips!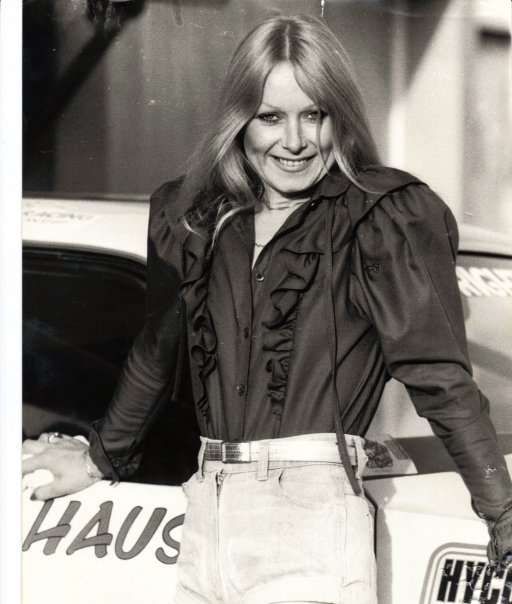 One of our "famous" tee shirts!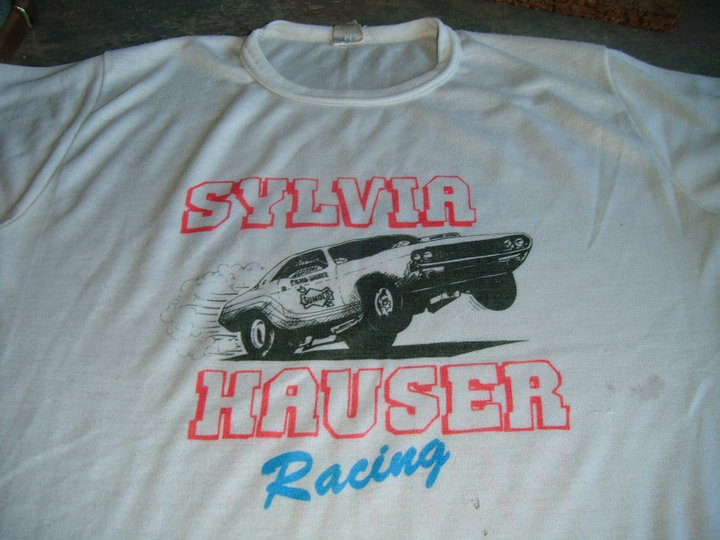 Yes - again at the Dinner Dance, having lotsa fun, and obviously lotsa falling down liquid!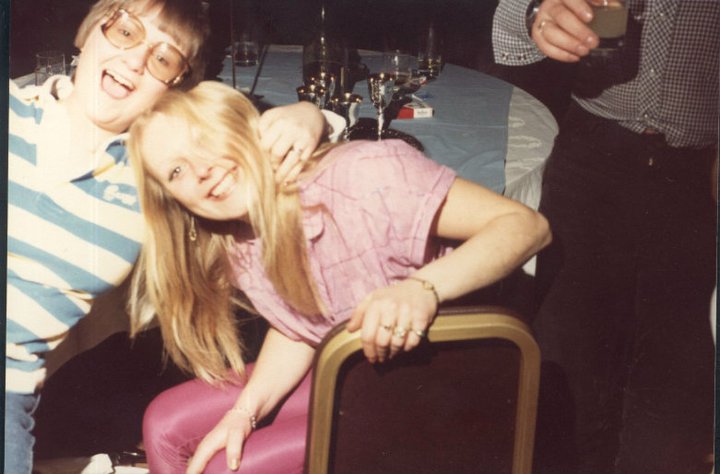 Running both Dodge Challengers - lol one day I will grow into that hat!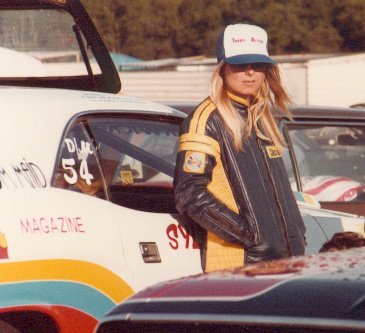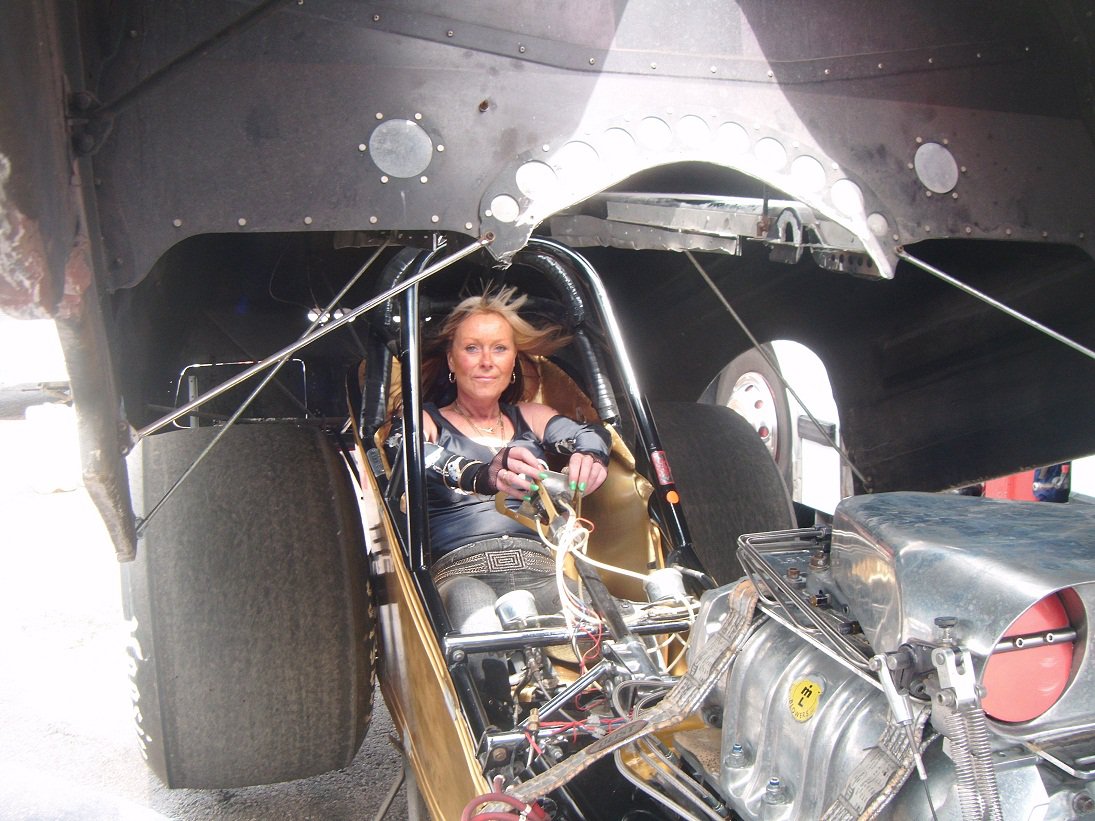 Me in "possible" drive at Santa Pod 2011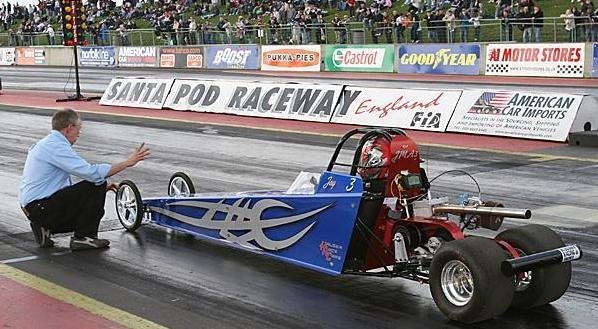 My eldest son Jay-David - National Champion in his Junior Dragster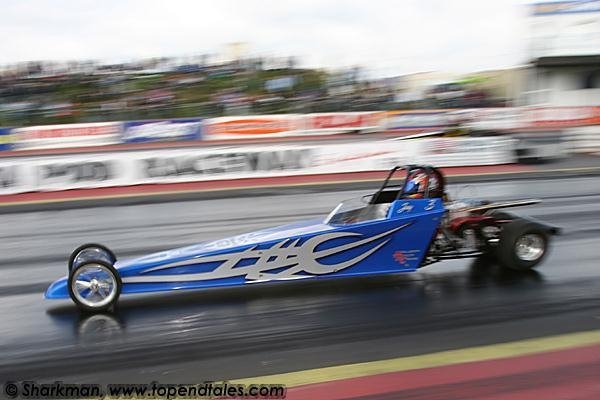 Jay-David my eldest boy giving it large at Santa Pod Raceway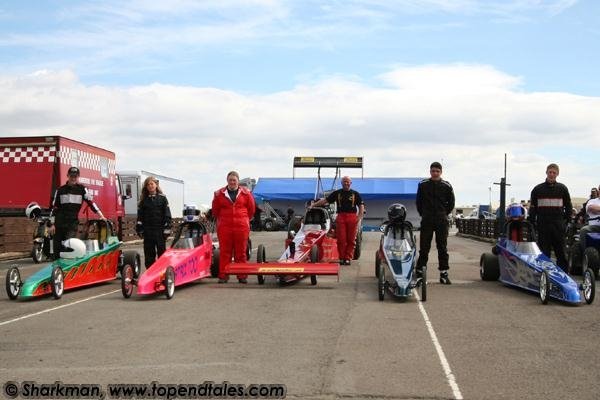 Scott and Jay-David, my babies, both British National Champions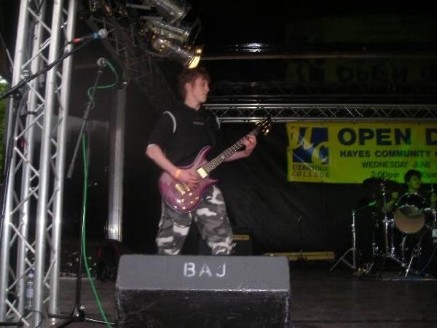 Jay-David playing at a gig in 2011 - love ya music babe!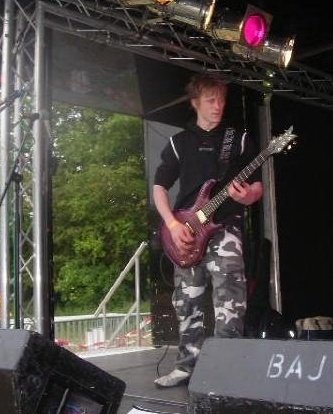 My eldest son, Jay-David at a gig, doing what HE does best, Rock n Roll, love you darling, your love of rock music inherited from your Mum! x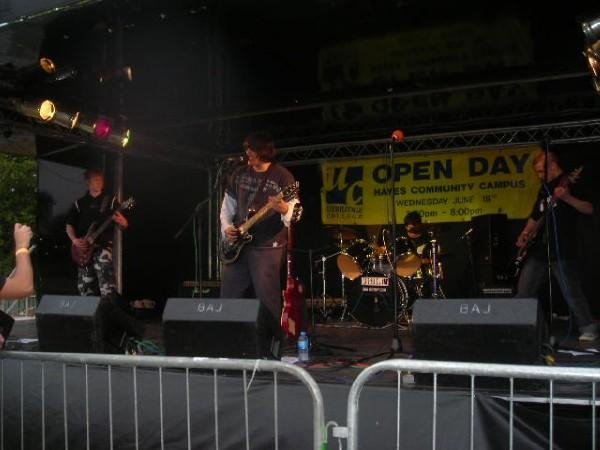 Just love my boys' rock music.... he is so talented!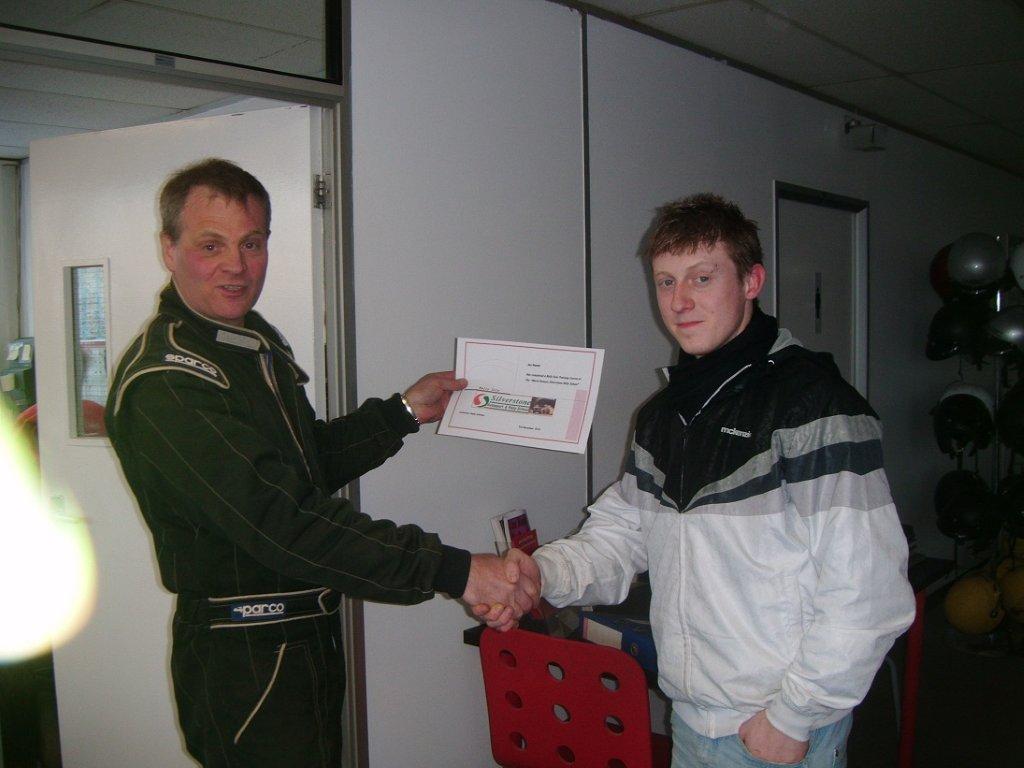 Jay-David receiving his Certificate from Silverstone Rally School in December 2011, I treated both Jay-David, Scott and myself to a "Day's Rally Driving" training, we all had great fun, but Andy the owner told ME, I was a car wrecker, total animal - but we already knew that!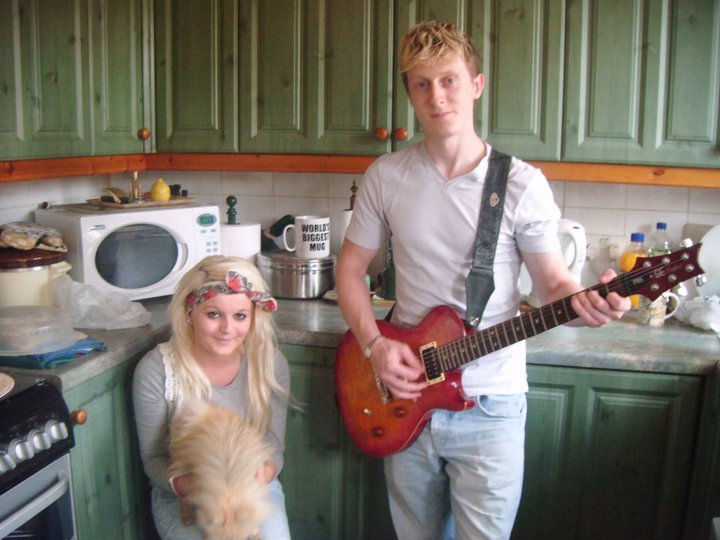 Jay doing what he does best - Rock and Roll - in my kitchen August 2011 - thats my bad boy, and love him to bits.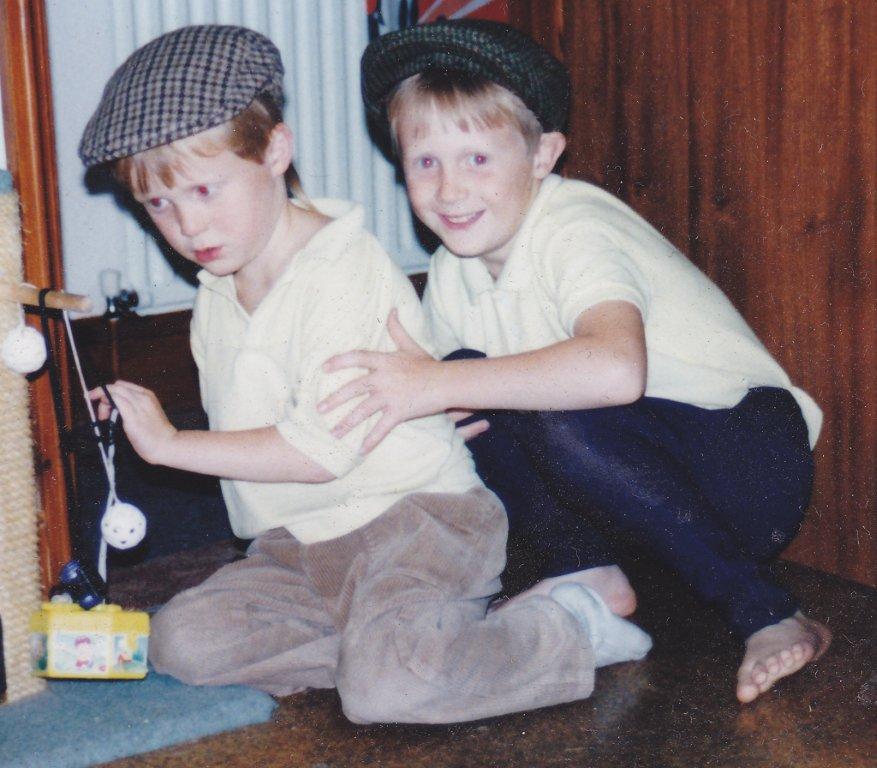 When we had the horses and ponies, used to do lots of shows and my boys did well, we had some beautiful animals, I owned and bred horses/ponies for many years.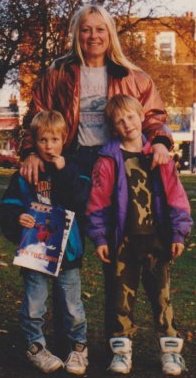 1997 - On Haven Green, Ealing London, a couple of months after we moved to "Happy Hayes" (Scott hates this photo, but I love it! ) Jay on right, Scott on left!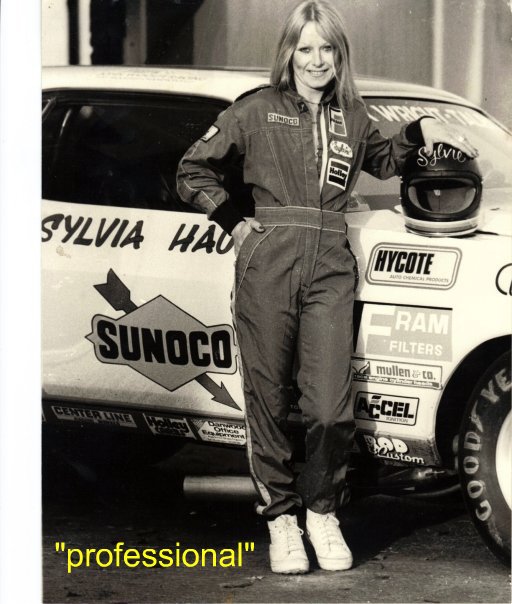 Just a few PR photos for Newspapers and Sponsors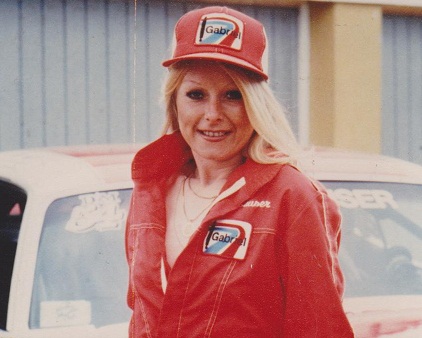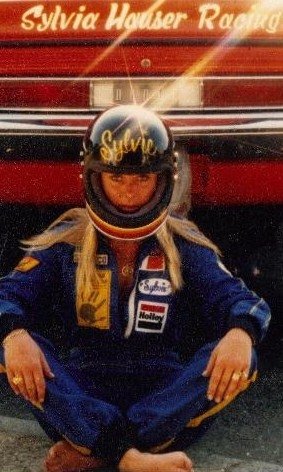 Well - we all know this famous photo!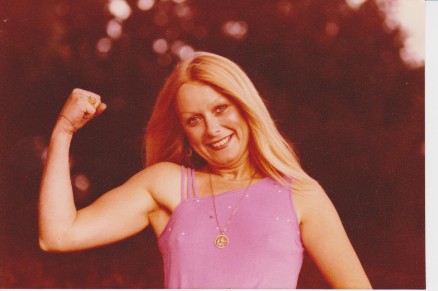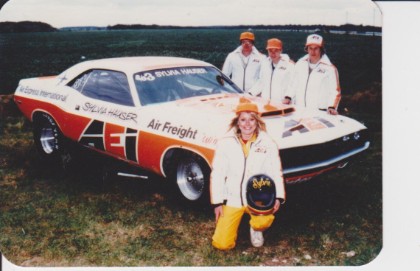 Promo photos for Sponsors - nice with team!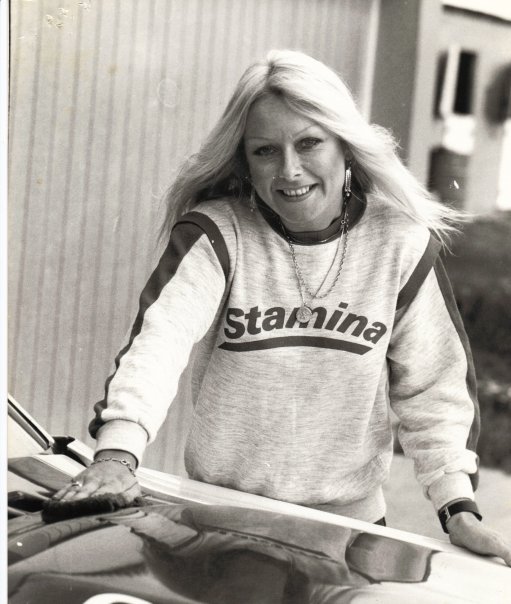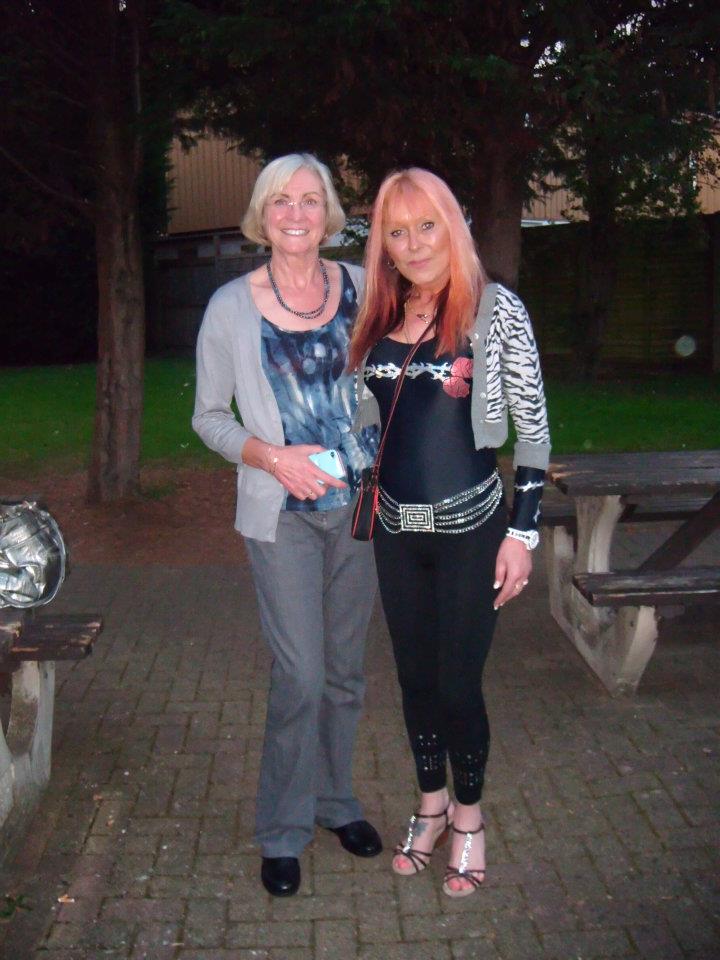 Above, Old School Reunion 24th September 2011 - with my very dear friend Margaret, old partner in crime, first flat mate, and generally we got into all sorts in our ill spent youth :-)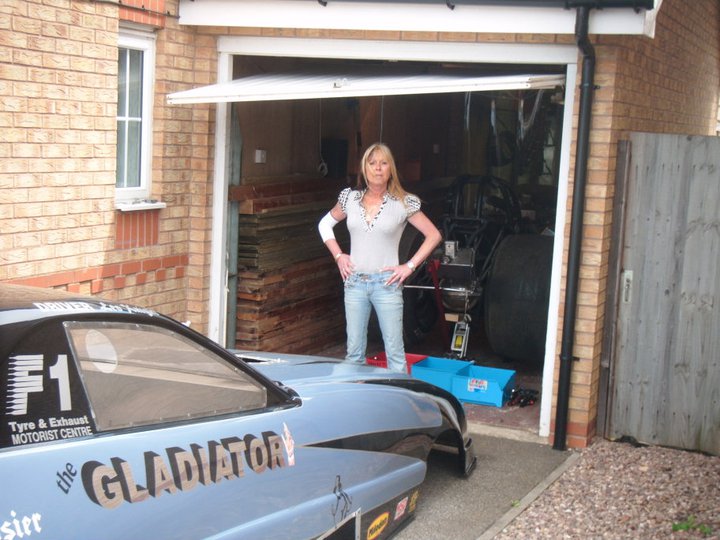 Was supposed to be the pilot for this 2011/2012, Alky Funny Car, sadly owner wants to sell, so it all went tits up! shame, was looking forward to giving it some "Sylvia"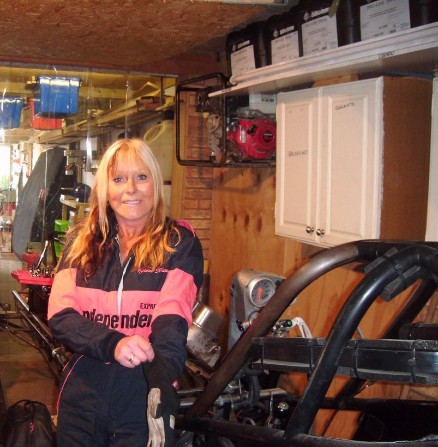 25 years later, I can still fit into my Firesuit - now thats a fit lady!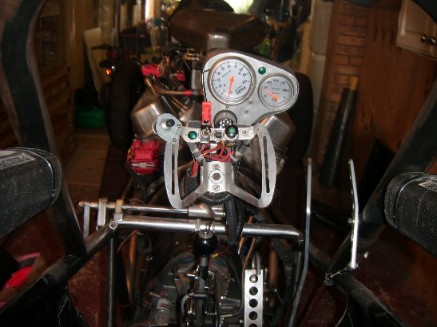 I was so looking forward to driving this car, it is a "tribute" to Bootsie Herridge, a great guy and one of the original mentors of Drag Racing in the UK, however owner backed out at last minute - after I had been driving it in my sleep for over a month :-(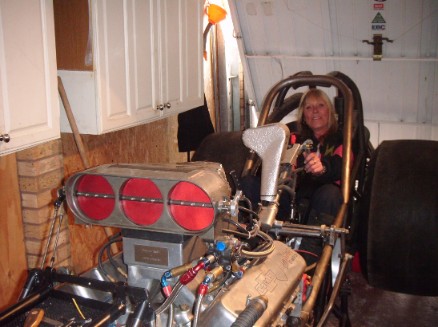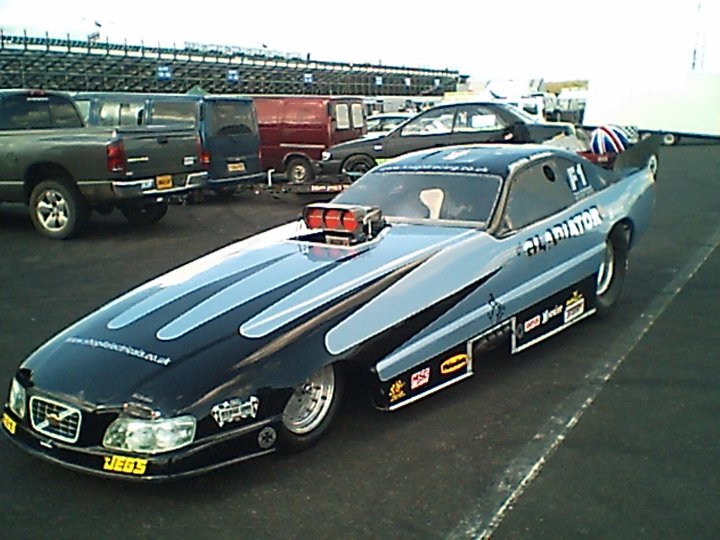 Nice car, I had hoped to drive 2011/2012 - well shit happens!
THIS PAGE IS GOING TO TAKE FOREVER, I CAN'T EVEN REMEMBER MOST OF IT! I JUST HOPE I GET TIME TO GET ALL THE INFORMATION ON HERE BEFORE I POP MY CLOGS! BEAR WITH ME.... HAVE TO TAKE TRIP TO THE ATTIC.......... HOW LONG YOU GOT!

SANTA POD APRIL '81 -- Sylvia Hauser took the John Woolfe Top Modified Eliminator with a 10.46/128m.p.h. in her leaping Dodge while husband Geoff took the Production win in the Mopar Miss Production (Stock) Dodge with a best ever 11.53/100m.p.h. (photo below)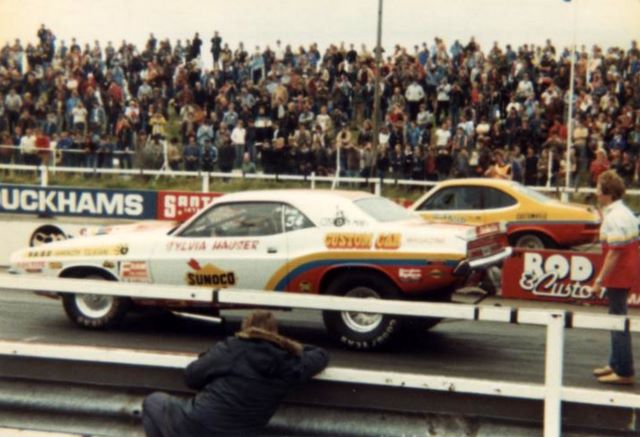 Sylvia and Geof founded "Sylvia Hauser Racing" and "Hauser Race Cars" in 1981 and built a new car for the 1985 season, a state of the art Ford Sierra Super Gasser. Sylvia won the Super Gas Championship that year and Geof picked up the Best Prepared Car trophy.
The Sierra was badly damaged (written off) in a top end crash at the 1986 Summernationals. Sylvia emerged from the wreckage unscathed - a tribute to the car's construction and she still had enough points to take the Super Gas Championship once again.
In 1997 Geof was heavily involved in introducing the Junior Dragster class to the UK and has built the majority of cars currently competing. His two sons Jay and Scott are both National Championship winners, keeping the family tradition alive.
Geof is still doing what he does best, building race cars, find him www.hauserracing.com - I would say he is the best in the business, Race Cars are his life, he lives, breathes and sleeps them, his website is well worth a visit!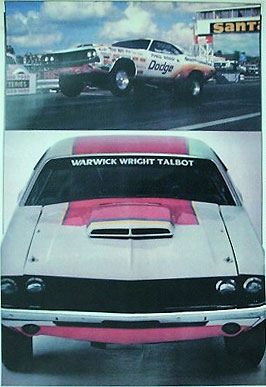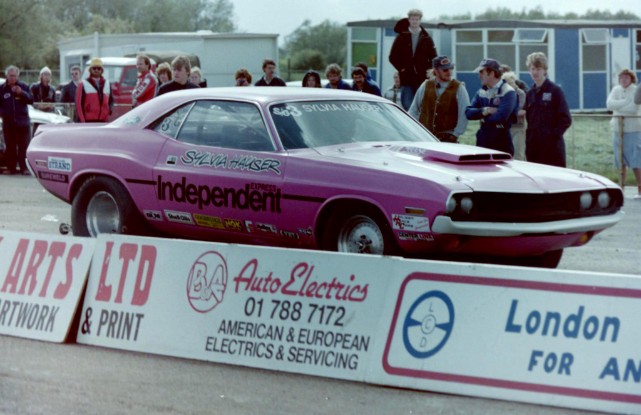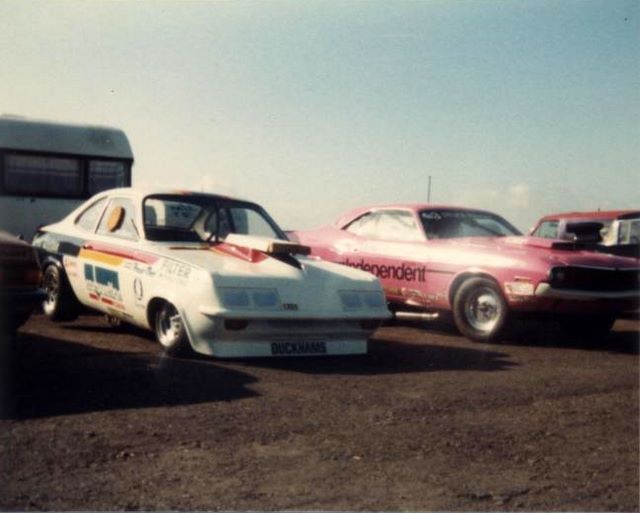 Above of course more piccies of the Dodge!
Geof Hauser married Sylvia Read in March 1978. Sylvia had been running a Production Dodge Challenger and between them they put it back on the strip in 1978 with Sylvia driving and Geof spinning the spanners. That year they not only took the RAC National Championship but also the NDRC and BDR&HRA Championships and the NDRC Production Championship.
1979 saw more wins and another RAC Championship, the NDRC Overall Points Championship and Production Championship, the BDR&HRA Street and Modified Championship and Geof picked up the Dennis Priddle Mechanics Trophy.
In 1980 they imported the Paul Rossi NHRA record holding Dodge Challenger Super Stock and debuted it at Santa Pods August Supernationals with Sylvia once again behind the wheel. It was an instant crowd favorite with it's wheels up launches and took the Top Modified win first time out going on to take many more wins in Top Modified and Super Gas while Geof took over the driving of the Production Challenger.
Sylvia Hauser's Challenger which was brought back into service when their new XR4i Sierra bodied Super Gasser hit the armco on the Friday and they rushed home, put the running gear back in the Dodge and gave it a hasty respray in their new sponsor's Independent Express pink livery. I'm not sure what the Swedish racer who had just put a deposit on the Dodge thought when he picked the pink projectile up!!!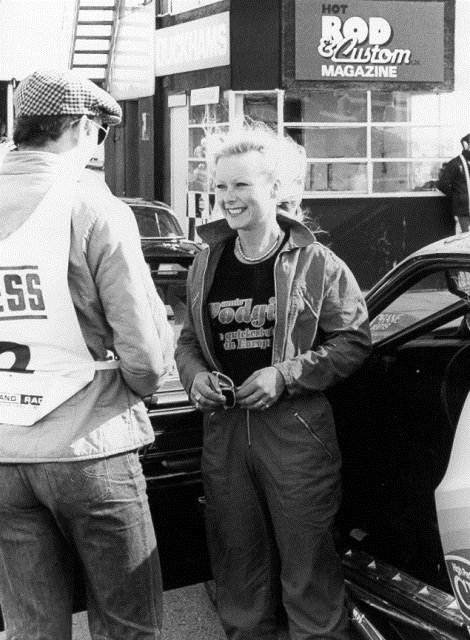 winning cash! and trophy for the best burn out at Santa Pod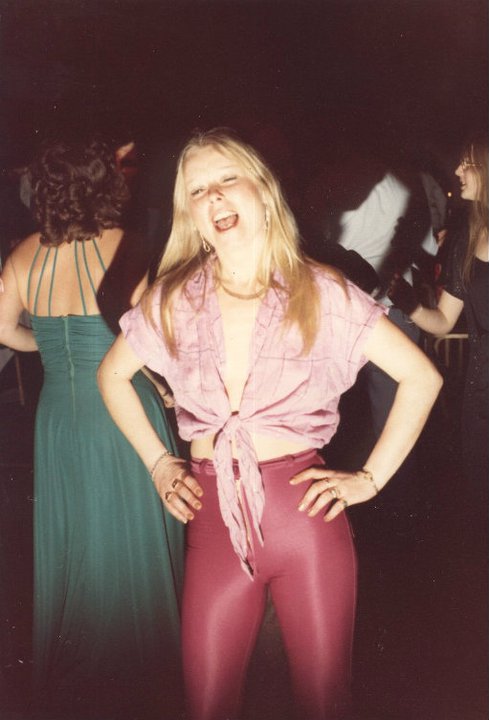 giving it large at the Annual Trophy Presentation Dinner and Dance…. I was always the one who started the "bread roll" throwing – every year! No doubt since I retired, the Dinner Dances have been a lot tamer…. Lol - Sxxx